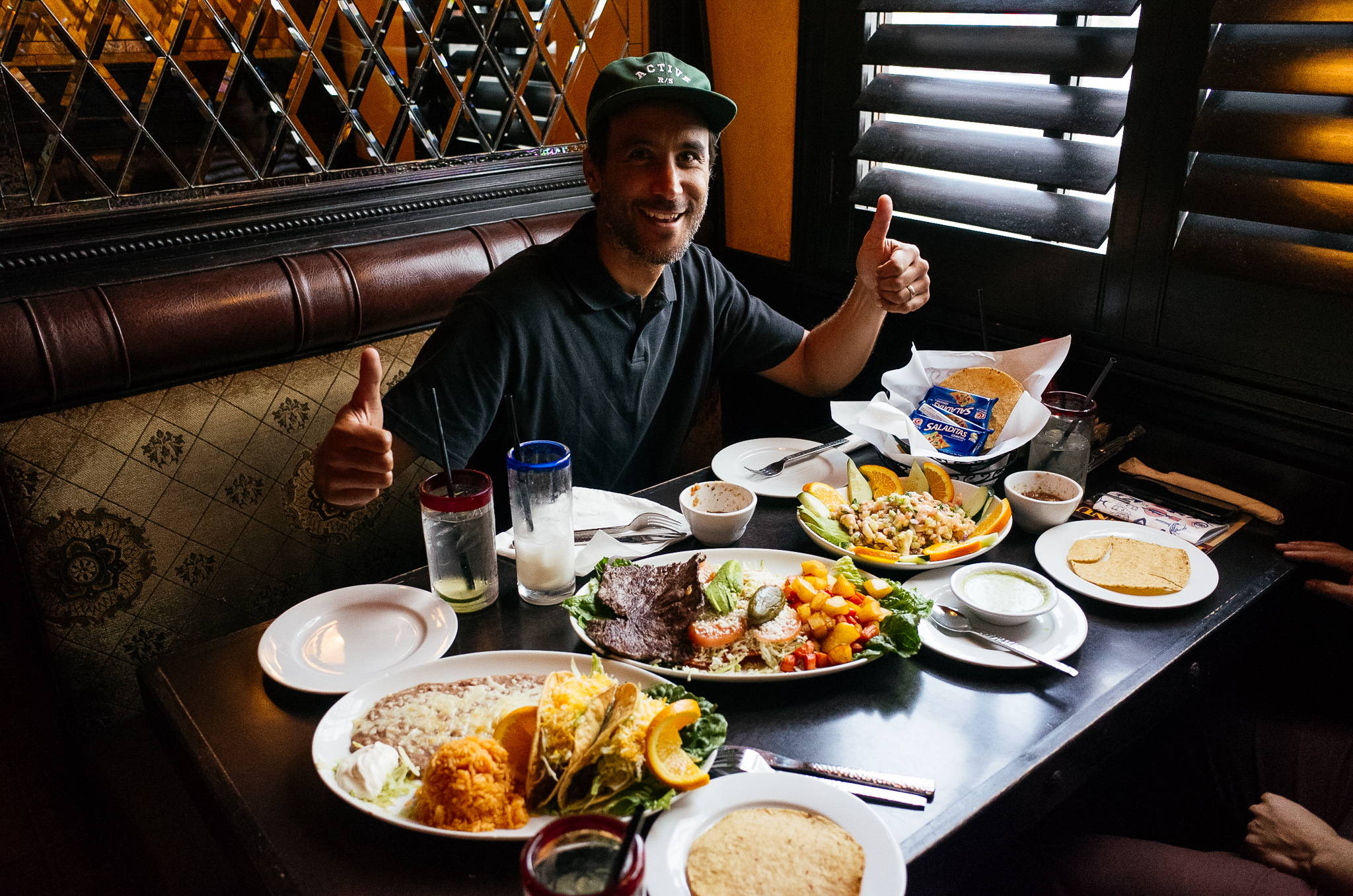 With Cinco De Mayo coming up we thought we'd meet up with Active pro team rider and all around rad guy, Chad Tim Tim. Chad has lived in Long Beach since 2000 so that made him our go to guy for a food tour through LB. Within a span of 5 hours, he showed us his top 5 Mexican restaurants in Long Beach. About half way through we realized that this was less of a food tour and more a food challenge. Here are Chad's picks for Mexican food in Long Beach.
---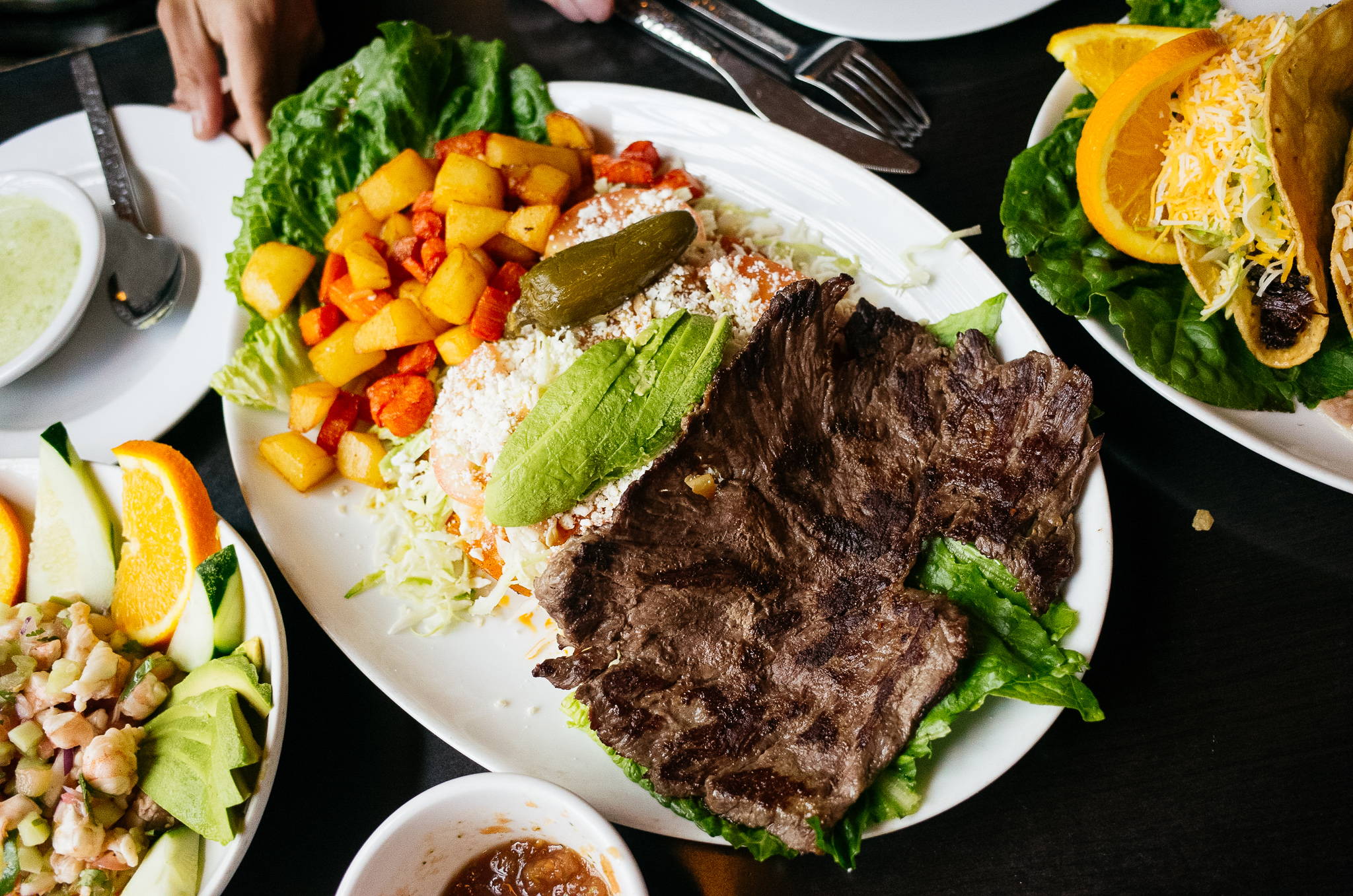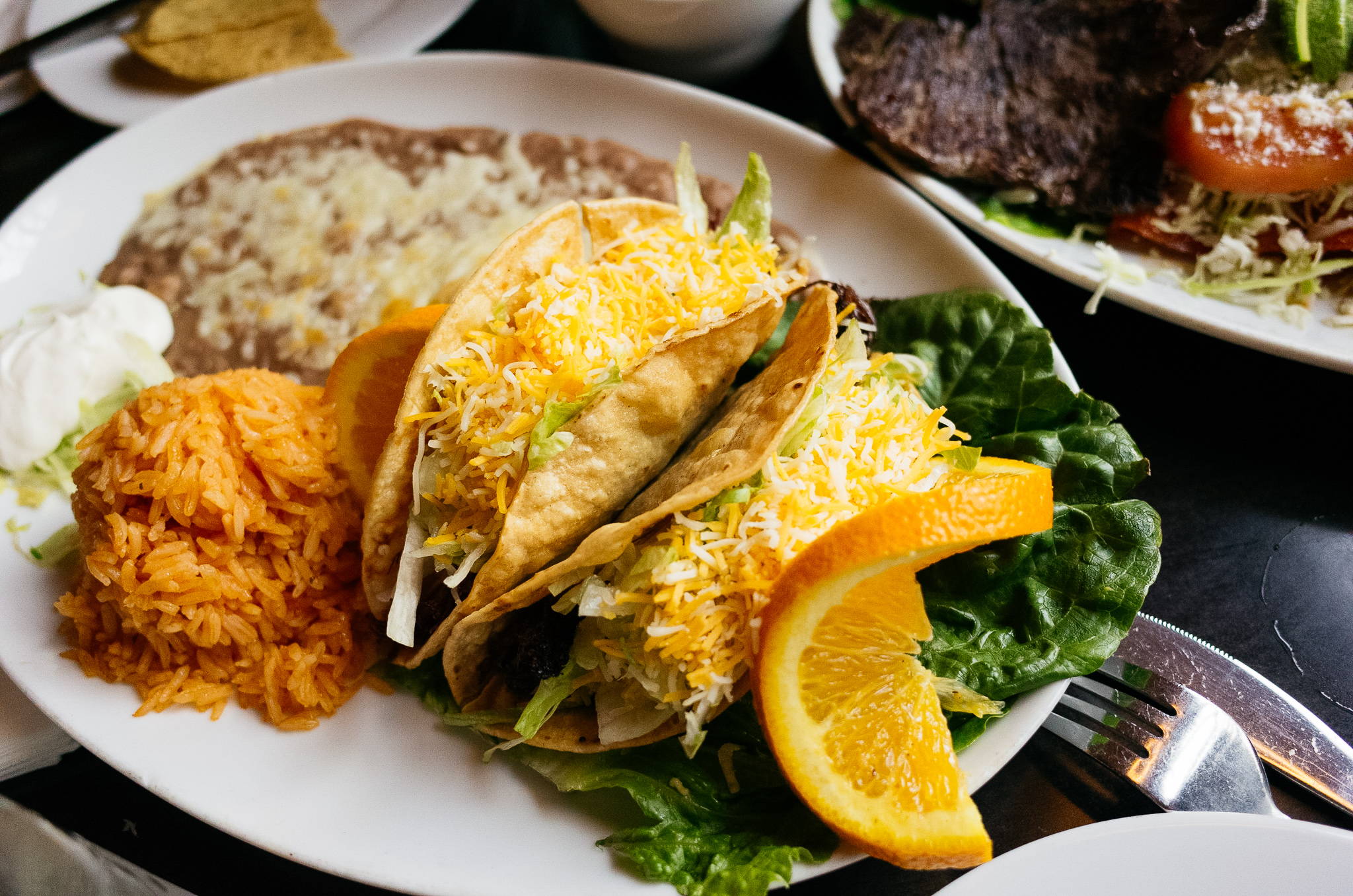 Taco Plate: Chicken & Asada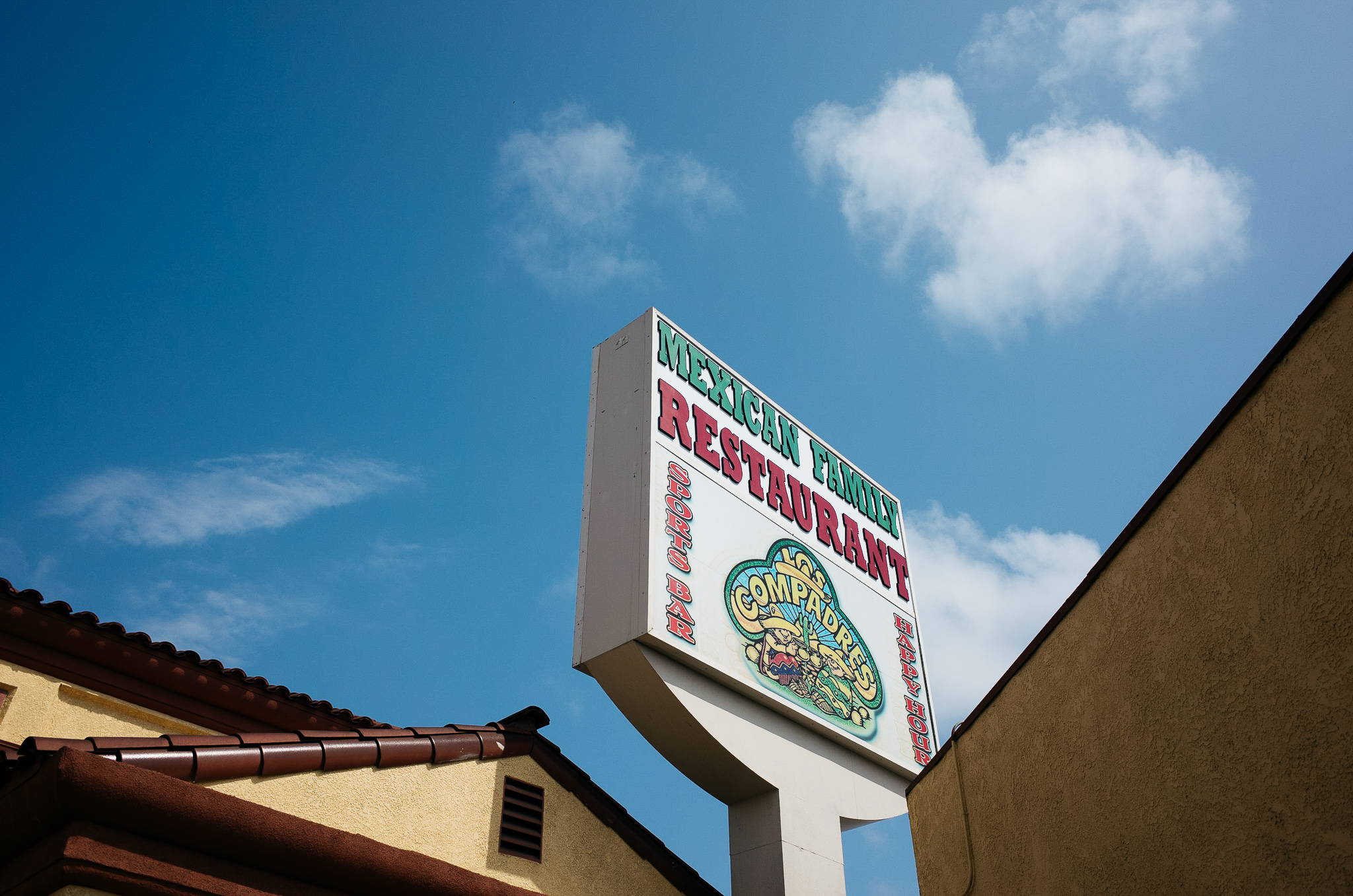 Spot # 1: Los Compadres aka The Godparents, aka The Drinking Buddies (Translation: "the godparents" or slang for "the drinking buddies") off Anaheim St. When we sat they brought some warm chips and salsa, on the house. When I asked Gabriel, our waiter, what they're most famous for he said, "We're famous for everything being good" and then continued to point me to the crowd favorite, "Enchiladas De Casa". It came equipped with Taquitos filled with Mexican cheese, some tender asada that melted in your mouth and some country style potatoes and carrots perfectly fried. We also got the ceviche and an order of tacos, chicken and asada. If you looking for a spot to hit after the skate sesh Los Compadres is a good day ender for sure.
Address:
3229 E Anaheim St
Long Beach, CA 90804
---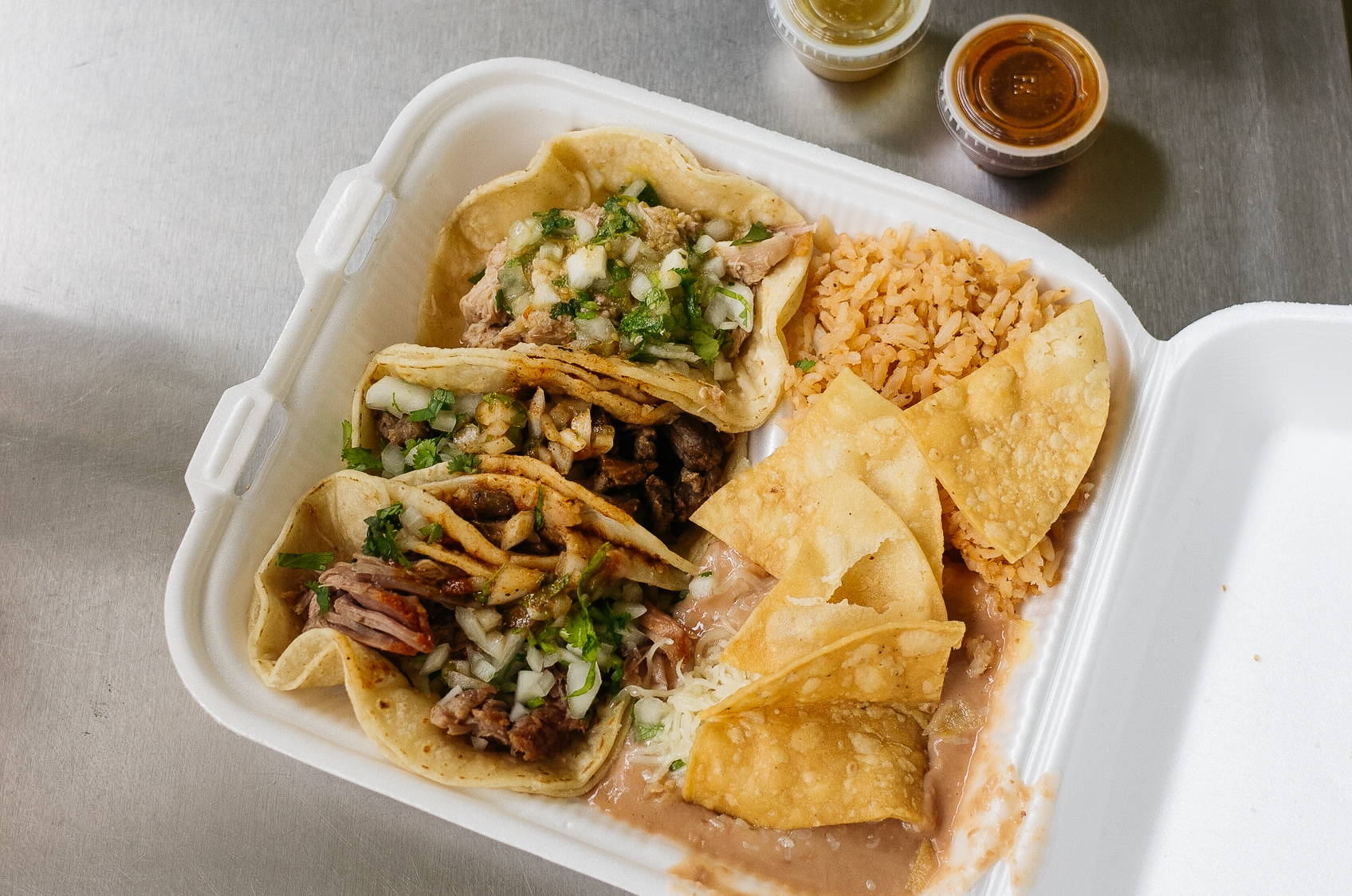 Tacos, one of each: Chicken, Beef, & Pork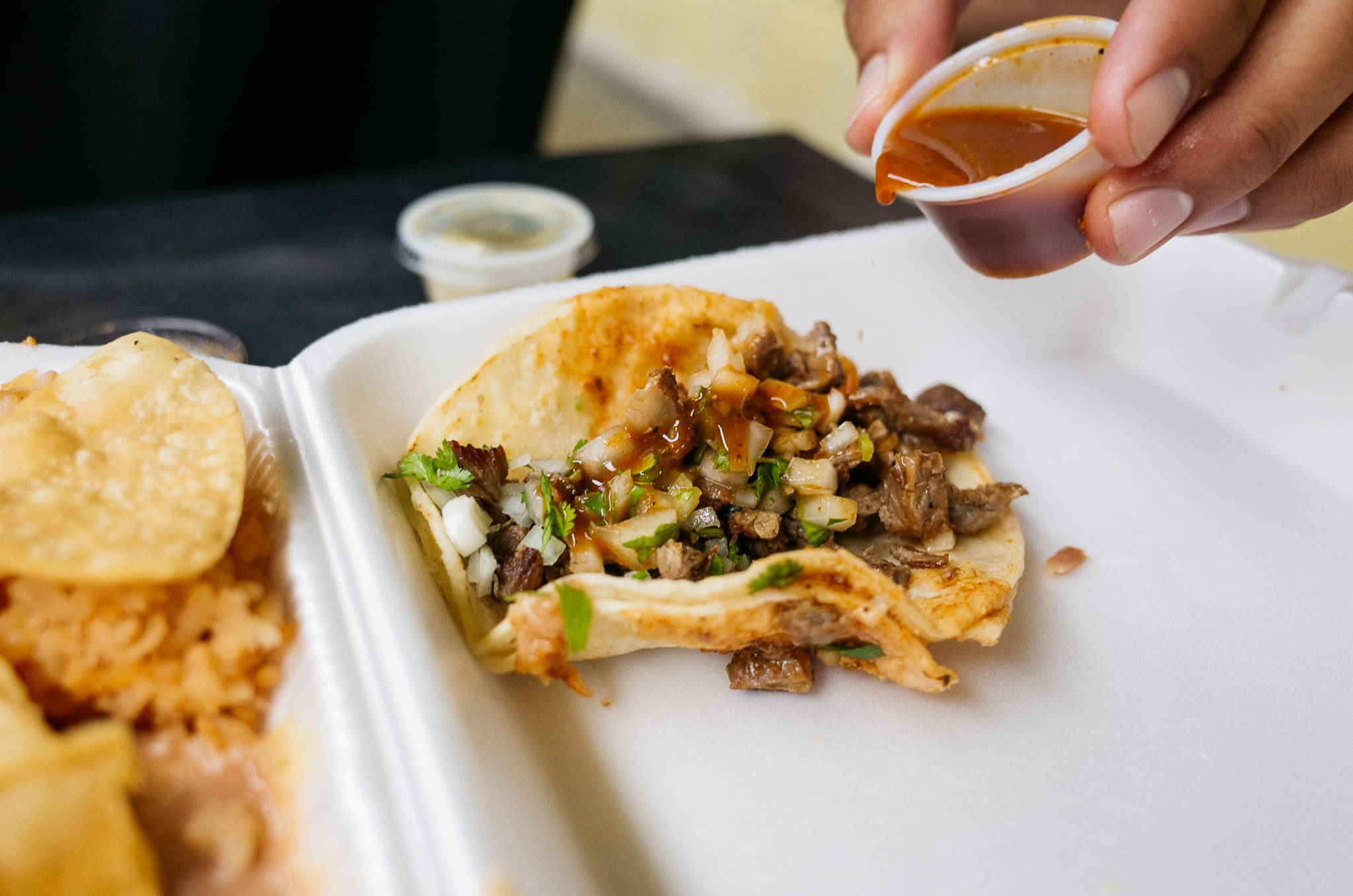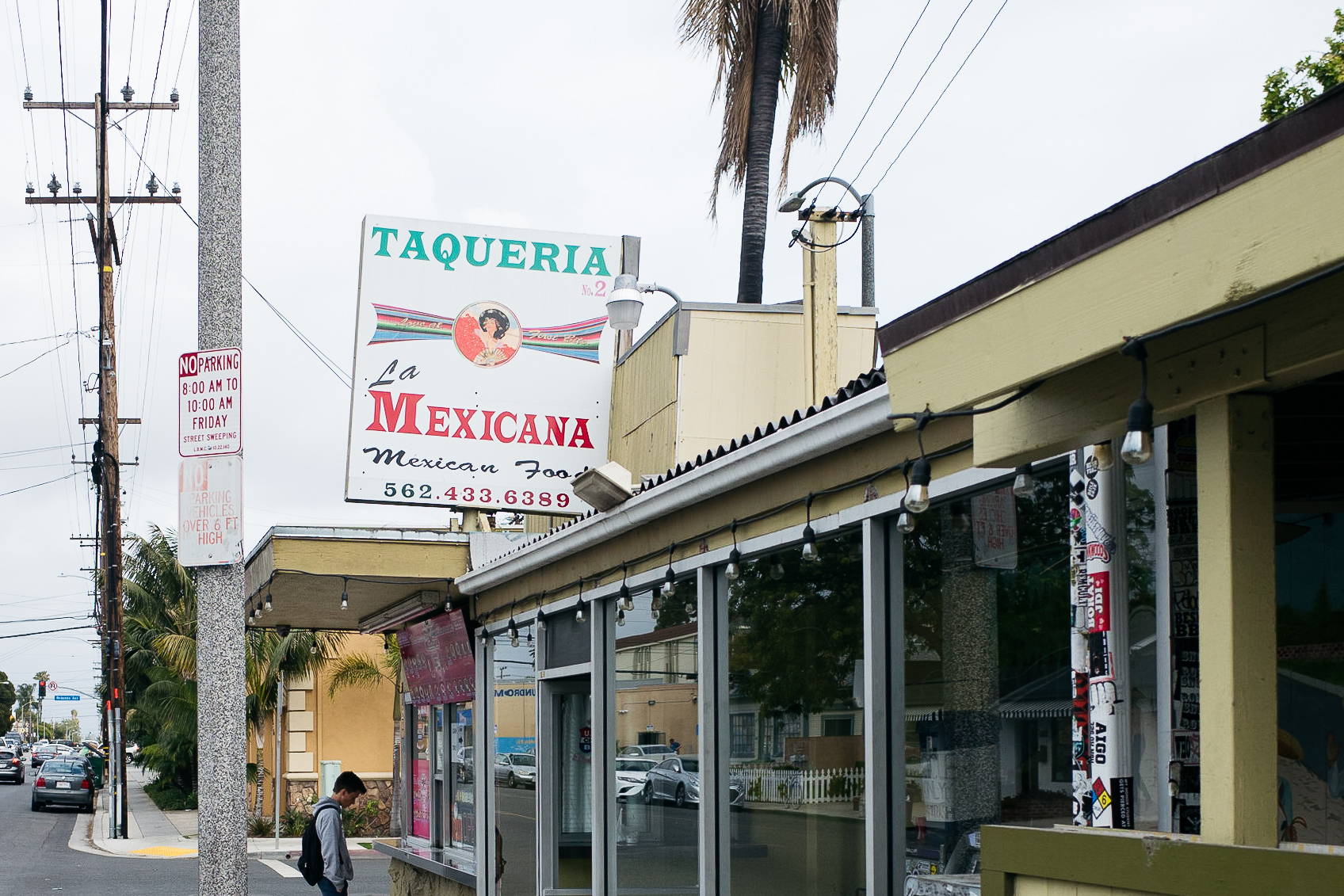 Taquiera #2 off 4th St. was our second location. It's a great on-the-go establishment. Decent tacos at a low price. A little greasy but that never hurt nobody. This was Chad's first Mexican spot he came to when he moved to Long Beach. This place is cash only but they also got an ATM machine inside. Get there!
Address:
3270 E 4th St
Long Beach, CA 90814
 
---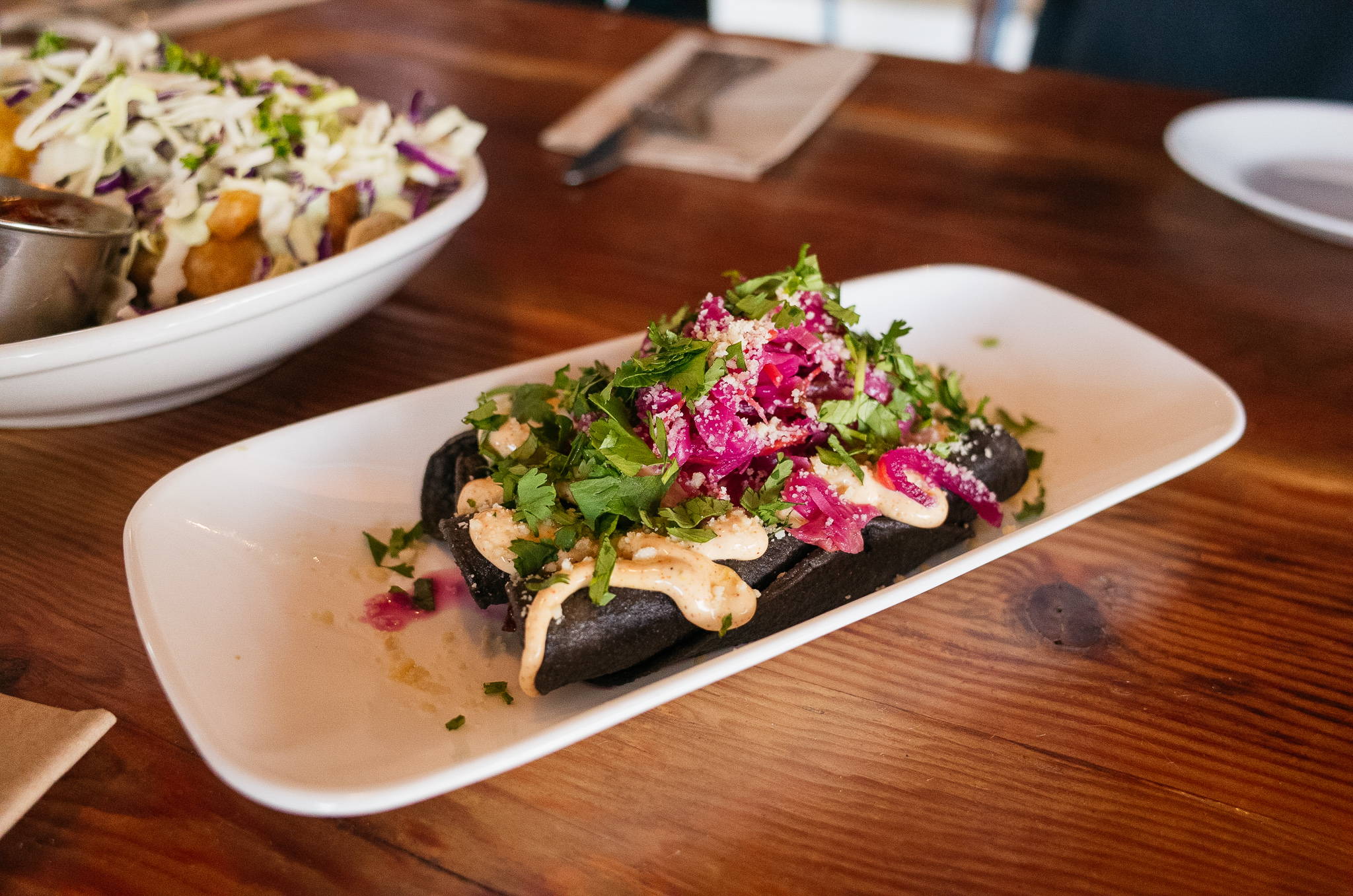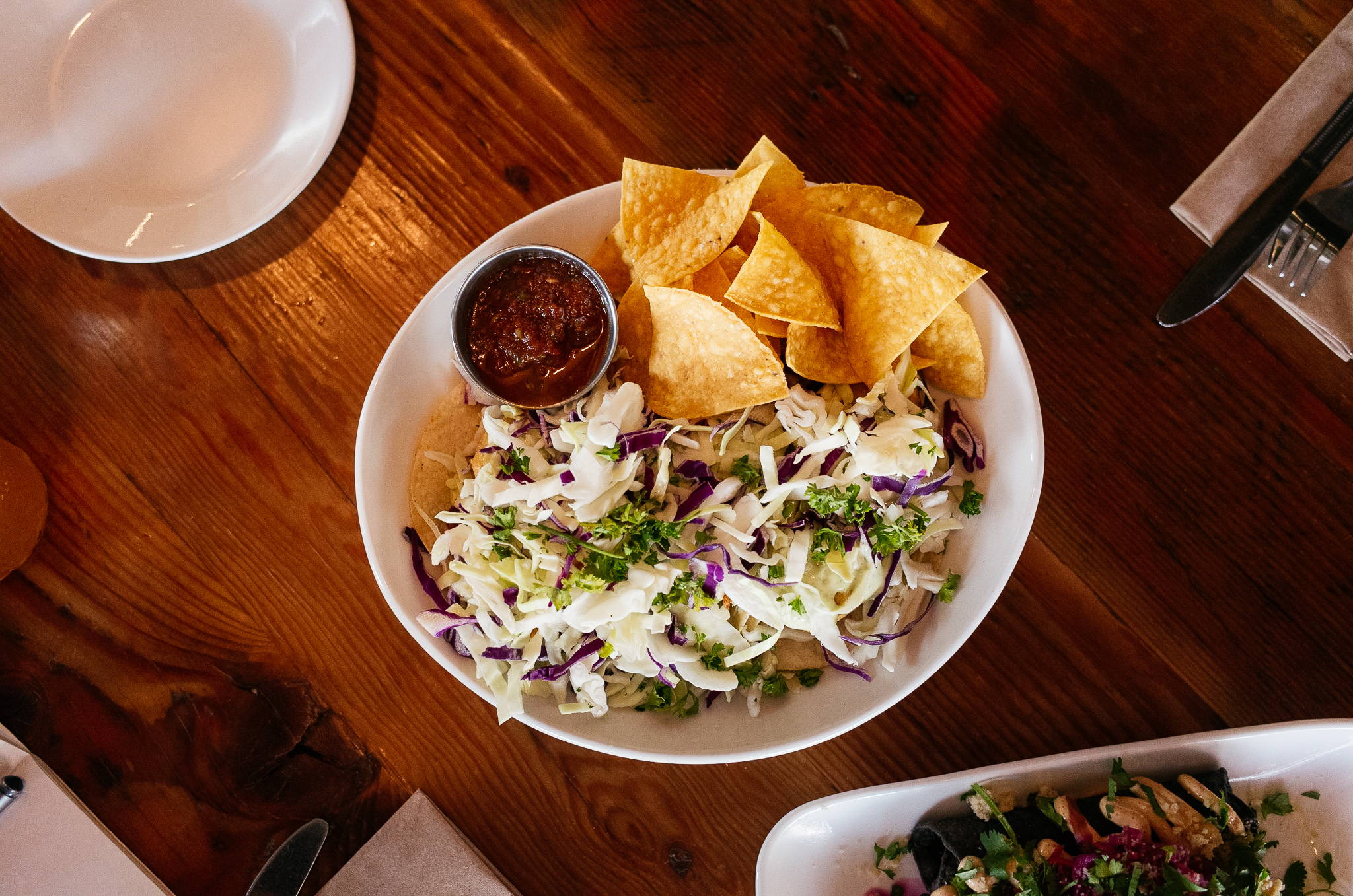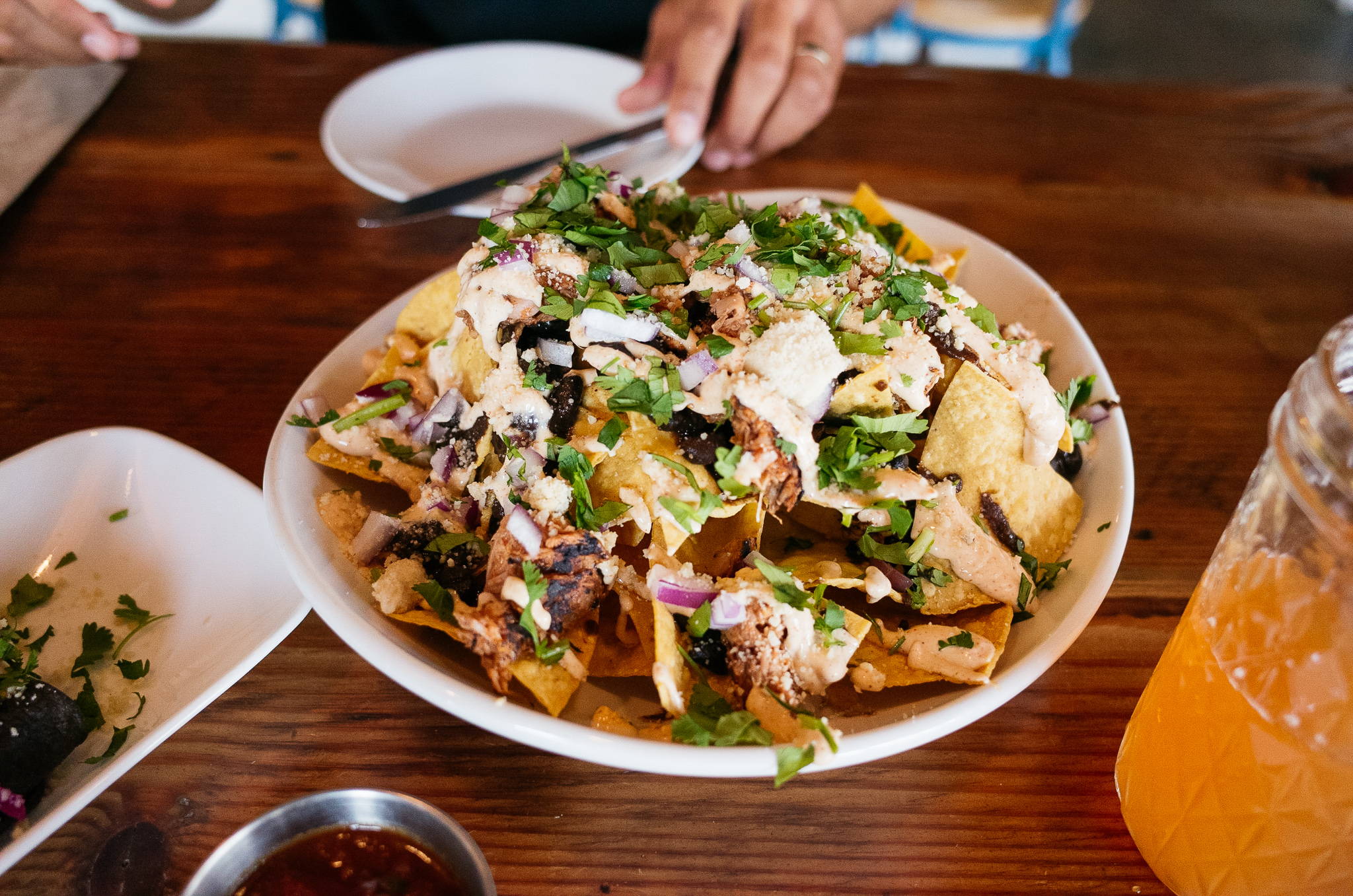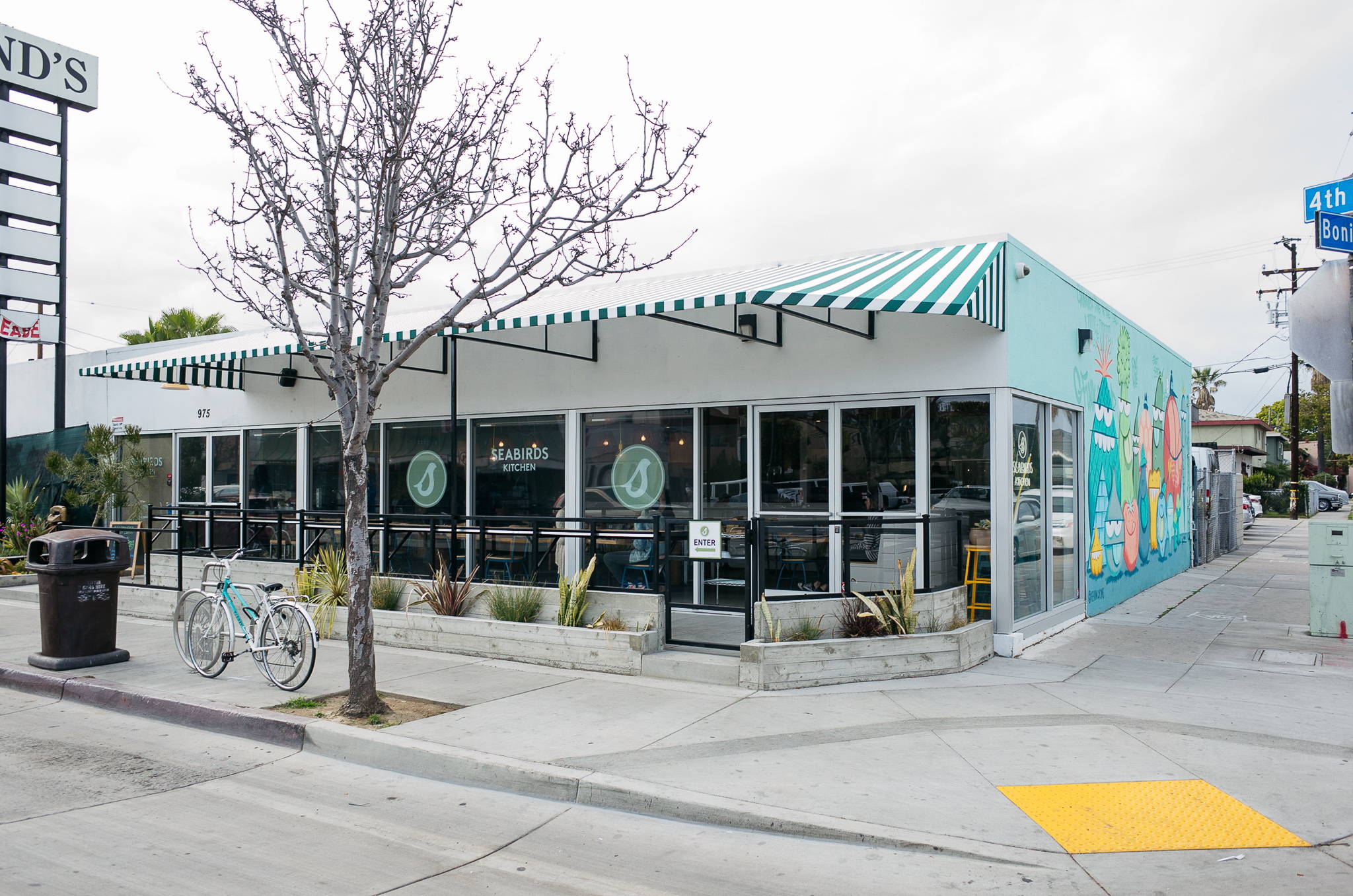 For all those vegan lovers and healthy eaters out there this one's for you. Our third location was Seabirds Kitchen. Although not entirely Mexican, they do have a few Mexican-inspired dishes. Great vegan options like jack fruit nachos (secret menu item), purple potato taquitos, and fried avocado tacos that all taste even better than they sound. This is a good spot to lounge around have a beer and get a little work done. It's kind of like eating in a fancy Air BNB.
Address:
975 E 4th St
Long Beach, CA 90802
---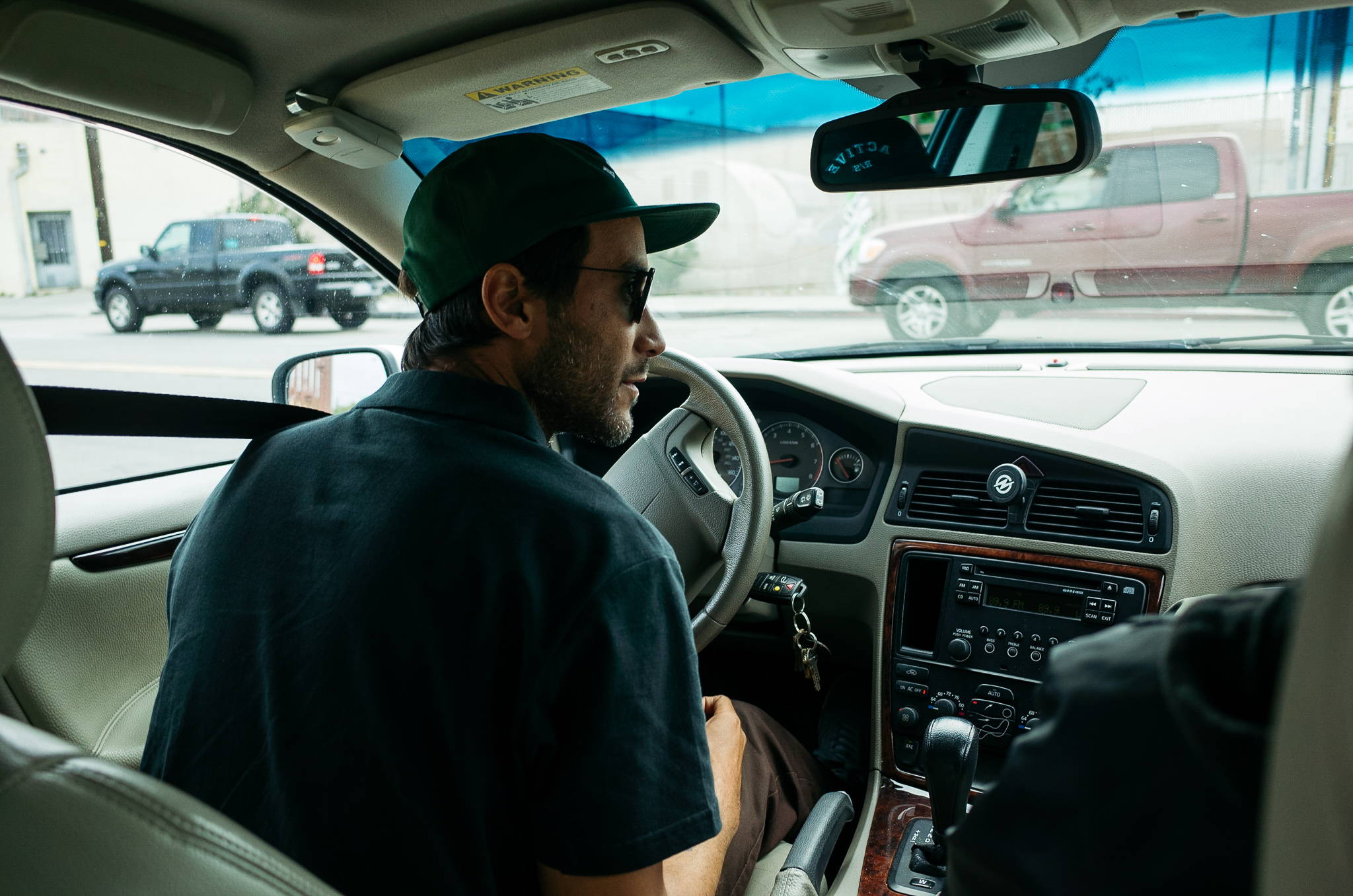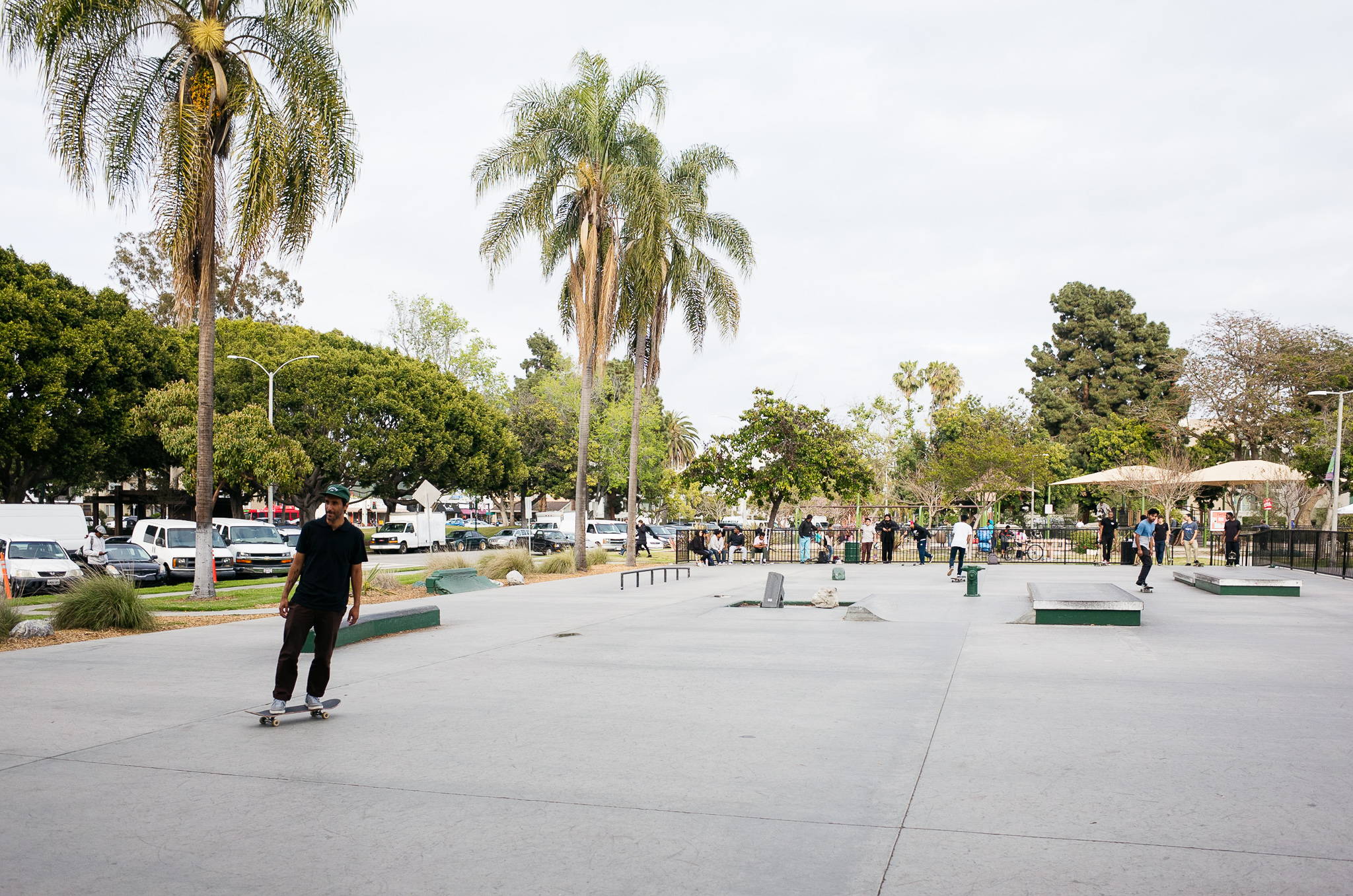 We took a quick break and by this point the Mexican food was weighing heavy on our bodies and souls so we cruised over to Cherry Park (aka "Bixby Park") to sweat off some of the calories and get our appetites back. It didn't work as well as we planned.
Address:
130 Cherry Ave.
Long Beach, CA 90802
---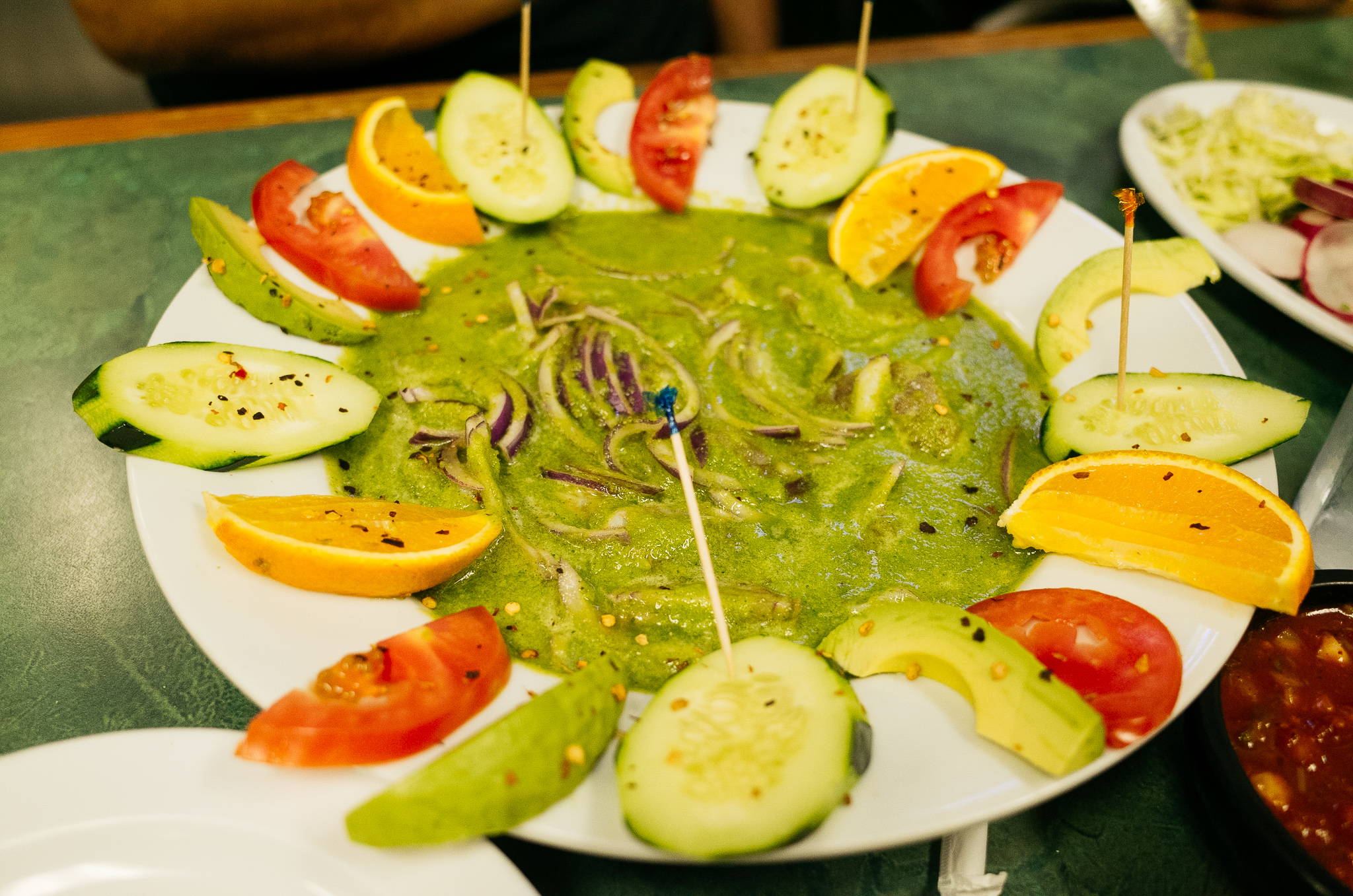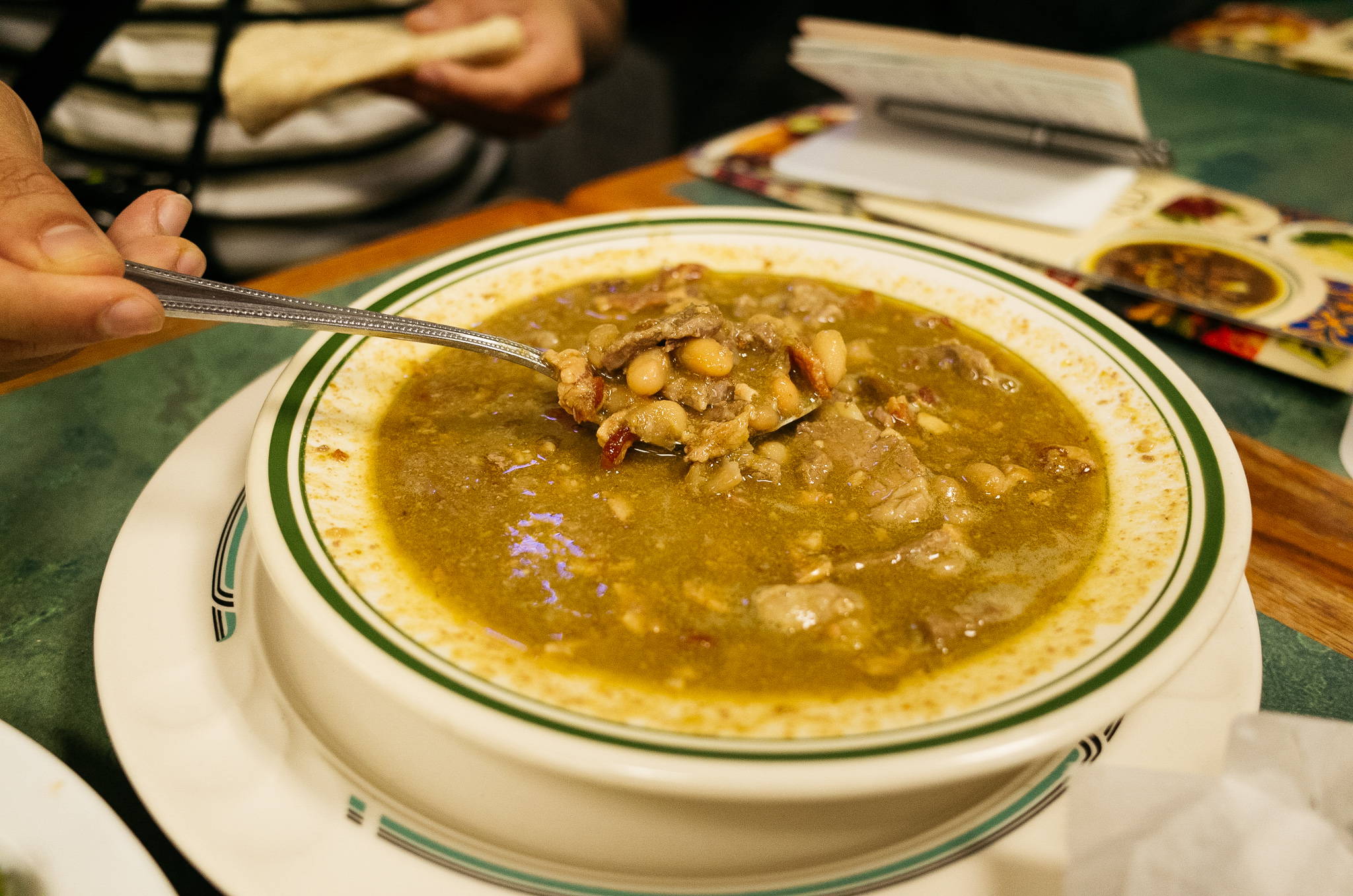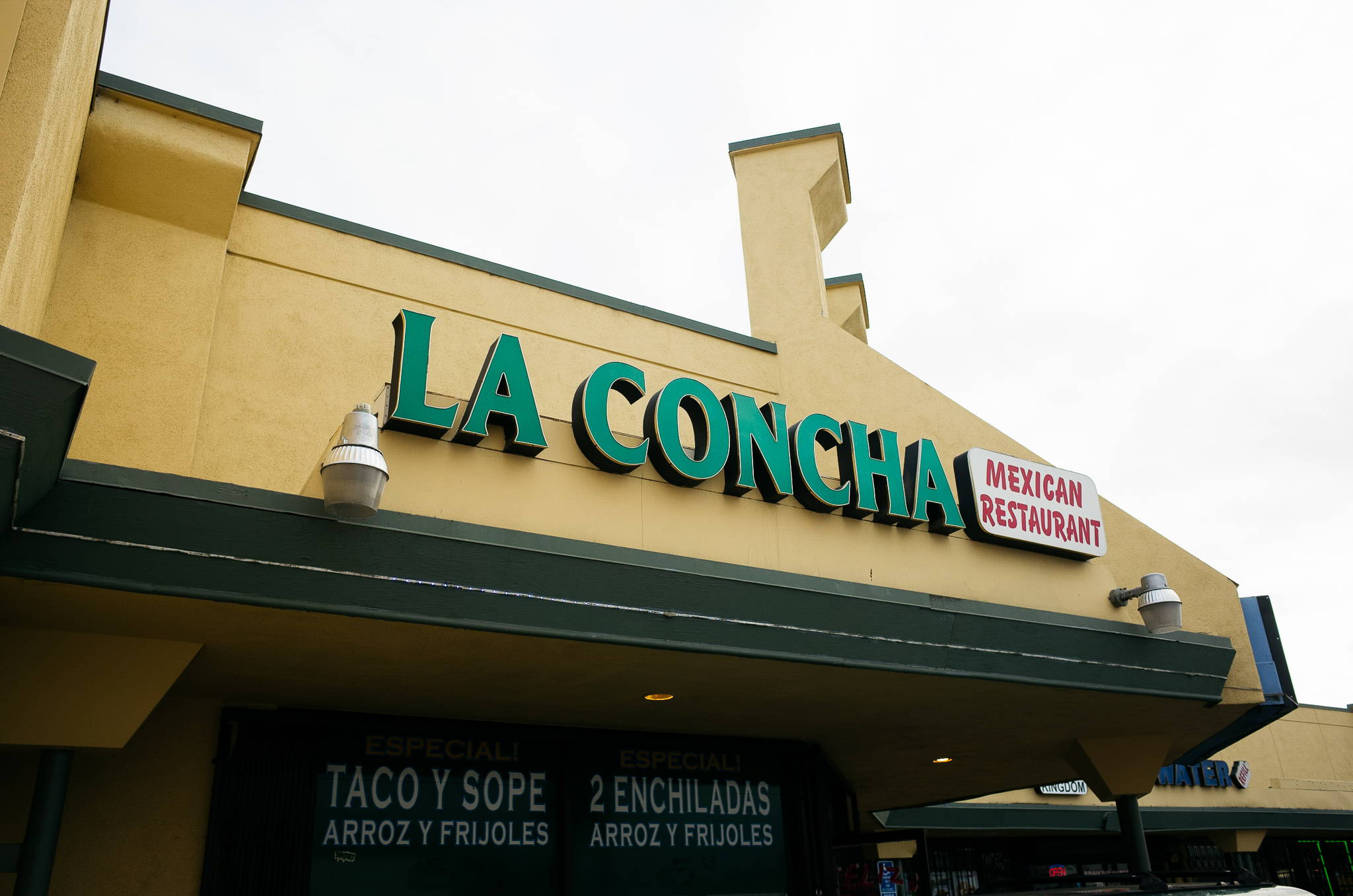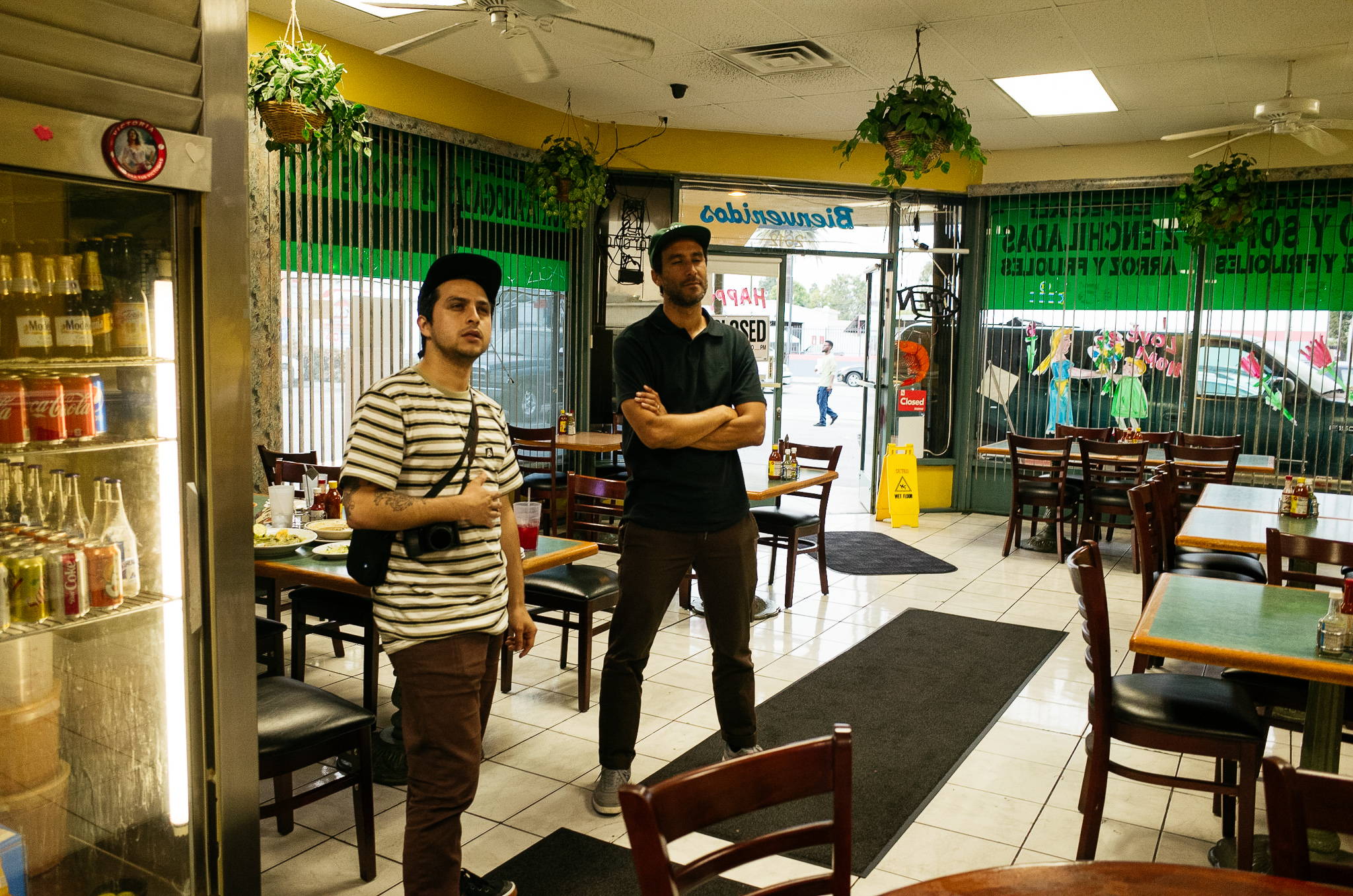 By spot number 4 we were stuffed. We cruised over to La Concha, a family owned restaurant by pro skateboarder Rob Gonzalez. You may remember him from such parts as " Give Me My Money Chico" by LRG or " Viajeros Locos" by Boulevard Skate Co. We snagged some Aguachile and the Carne en su Jugo, both fire. Support your local skate legend and head to La Concha for some deliciously affordable Mexican food for, breakfast, lunch, and dinner.

Address:
2612 E Anaheim St
Long Beach, CA 90804
---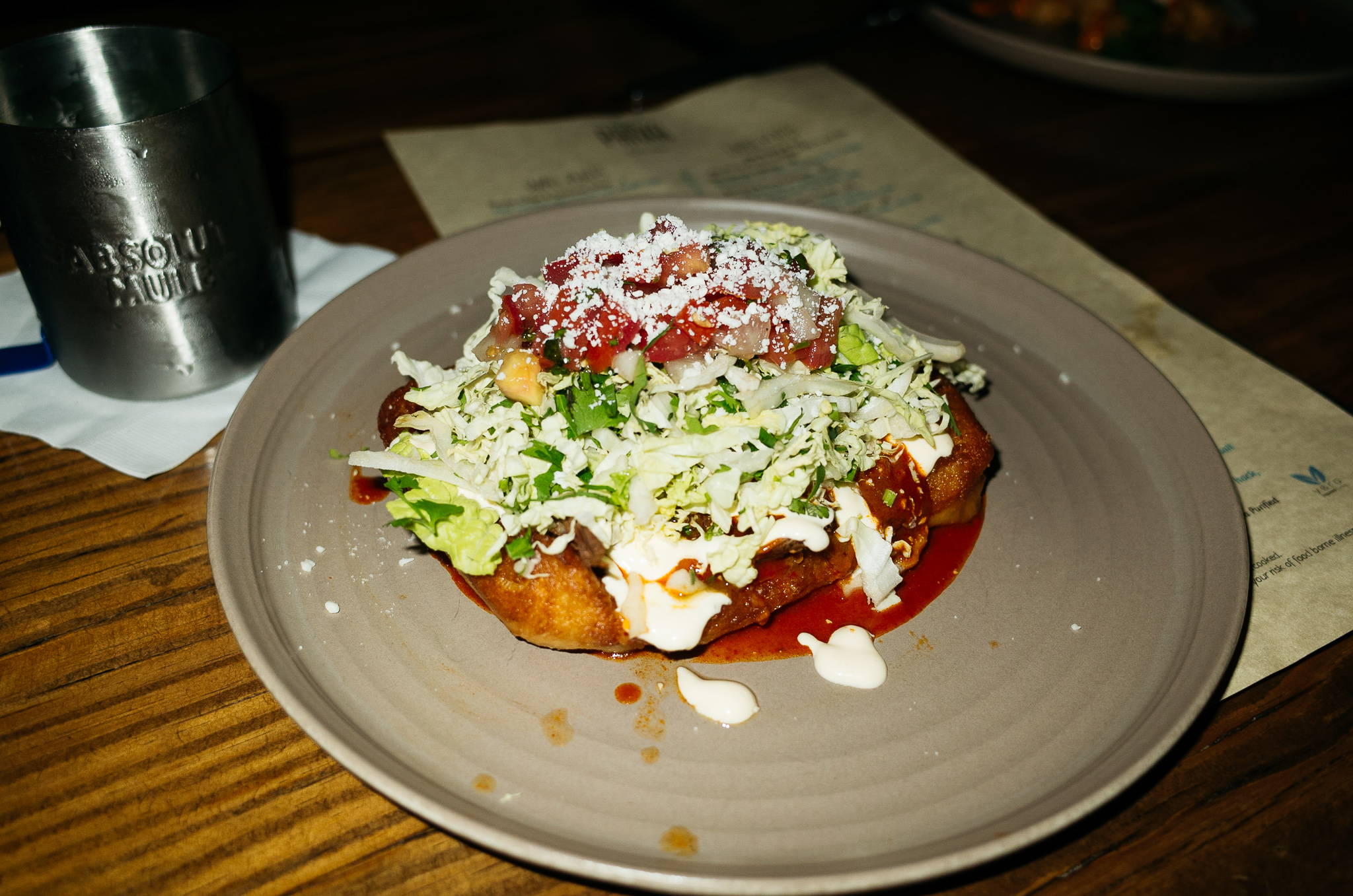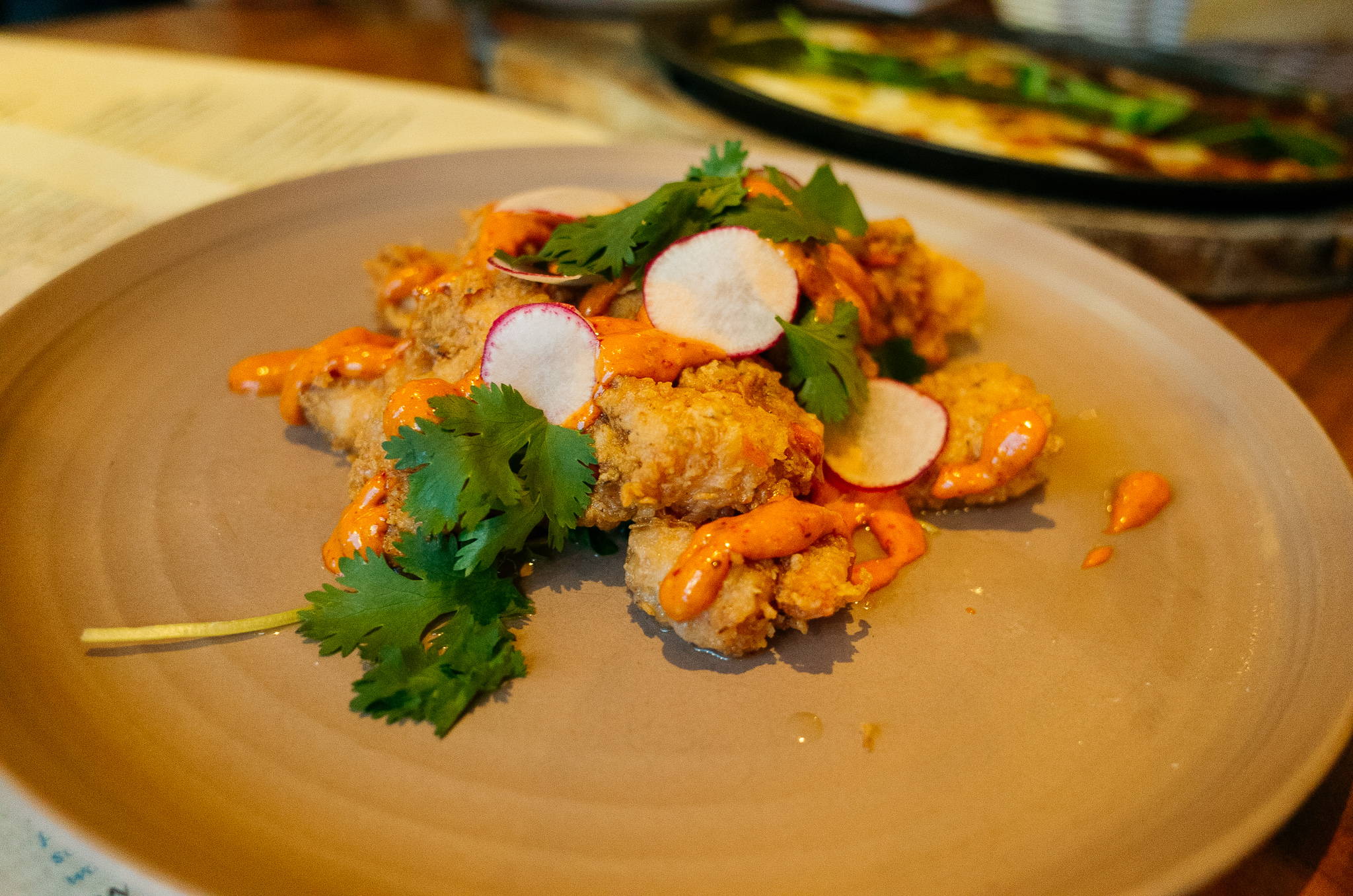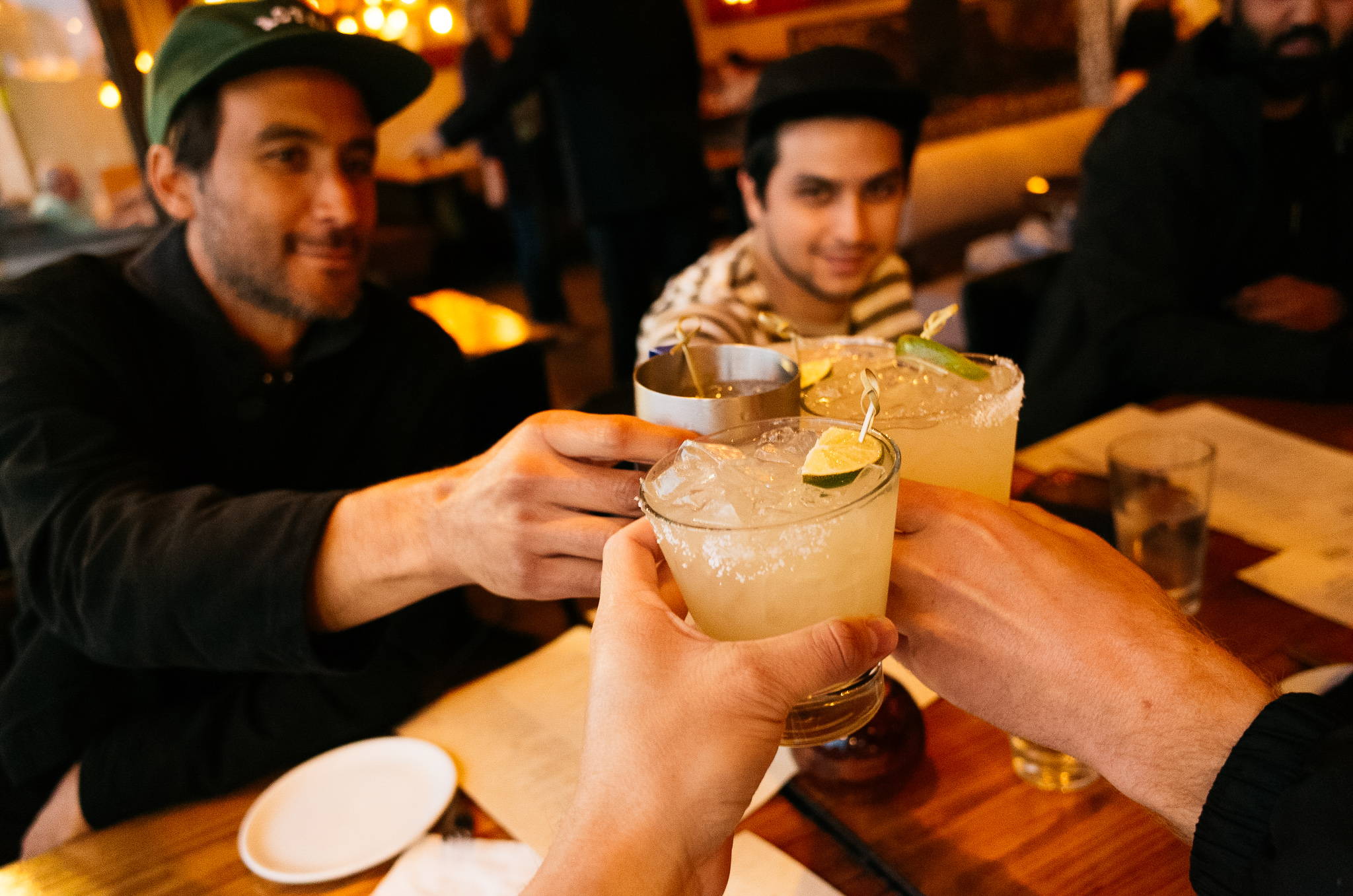 Get the margaritas, if you're 21+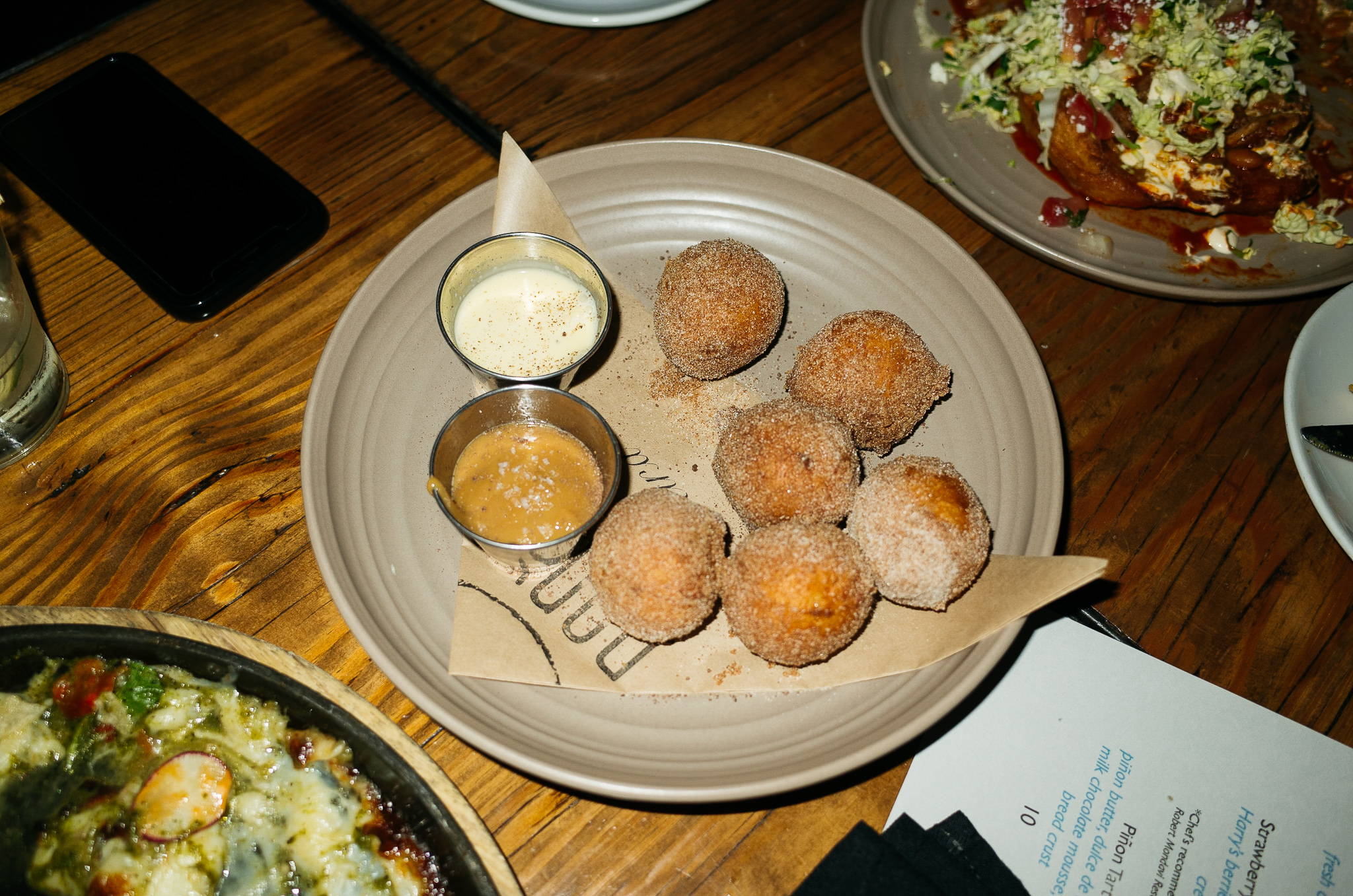 Dessert: BISCOCHITO DONUTS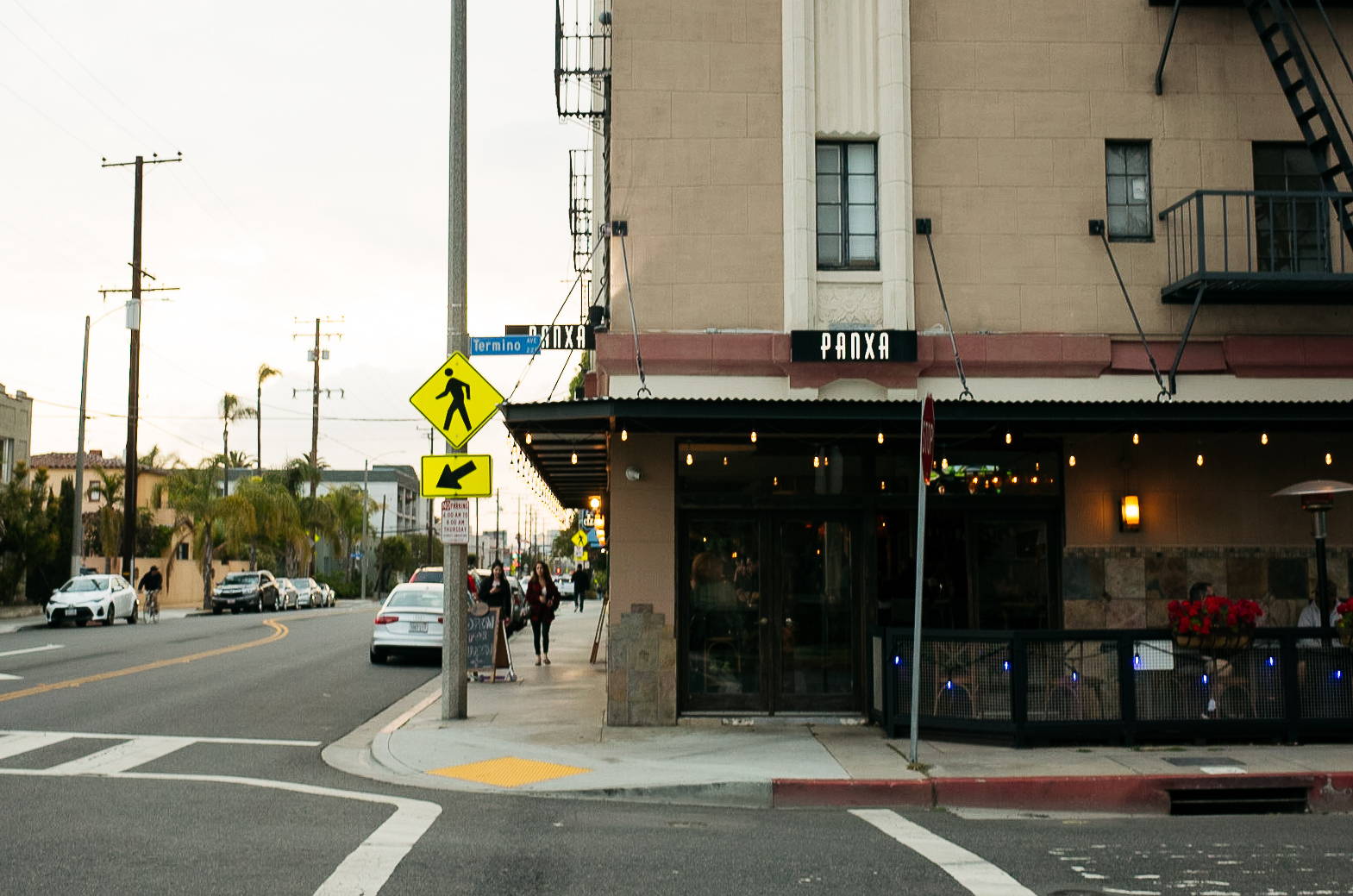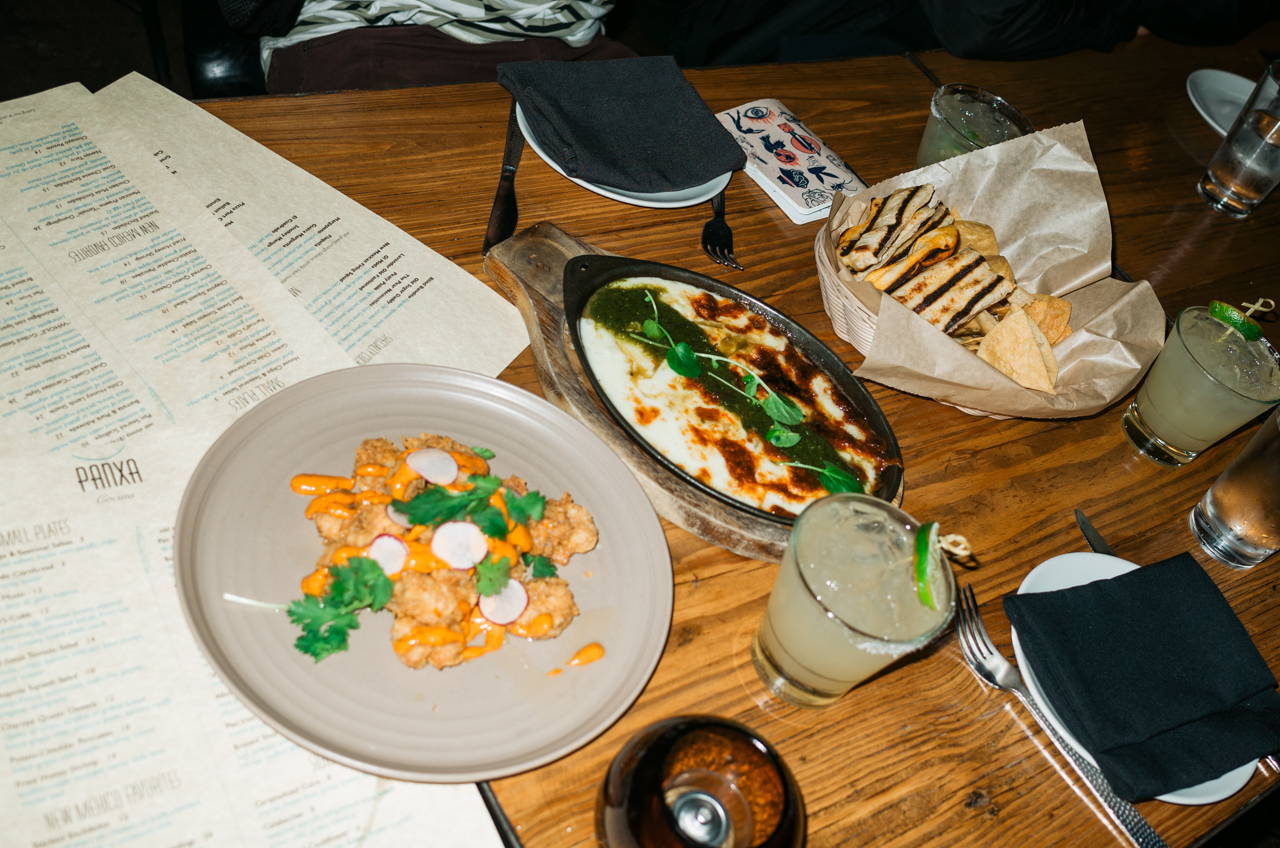 For our final stop we went a little bougie and found ourselves in Panxa. If you really care about your significant other or you're trying to impress a potential mate this is a perfect place. High end and a little pricey but for a reason. They serve native Oaxacan Mexican food, have good ambiance, and great mixed drinks. And whatever you do, order the donuts for desert, trust.
Address:
3937 E Broadway
Long Beach, CA 90803
---
Well there you have it. That's it for Tim Tim's top Mexican food restaurants in Long Beach. We're not eating Mexican food for at least a week. You're welcome.

Words: @cortezthekilla
Photos: @morgnar