We took the essential trip out to Phoenix, Arizona for the annual PHX AM. For those who don't know, it's an event made by Phoenix's local skate shop, Cowtown Skateboards. They've been holding the contest down for the past 17 years and it's always been a blast to be at. The van posse this year: Akwasi 'Anthony' Owusu, Ryan Alvero, Christian Holt, & Julian Restrepo. Although they aren't officially Amateurs yet, they're up & coming dudes who came from our shops (board sponsors, look out for these guys!!!).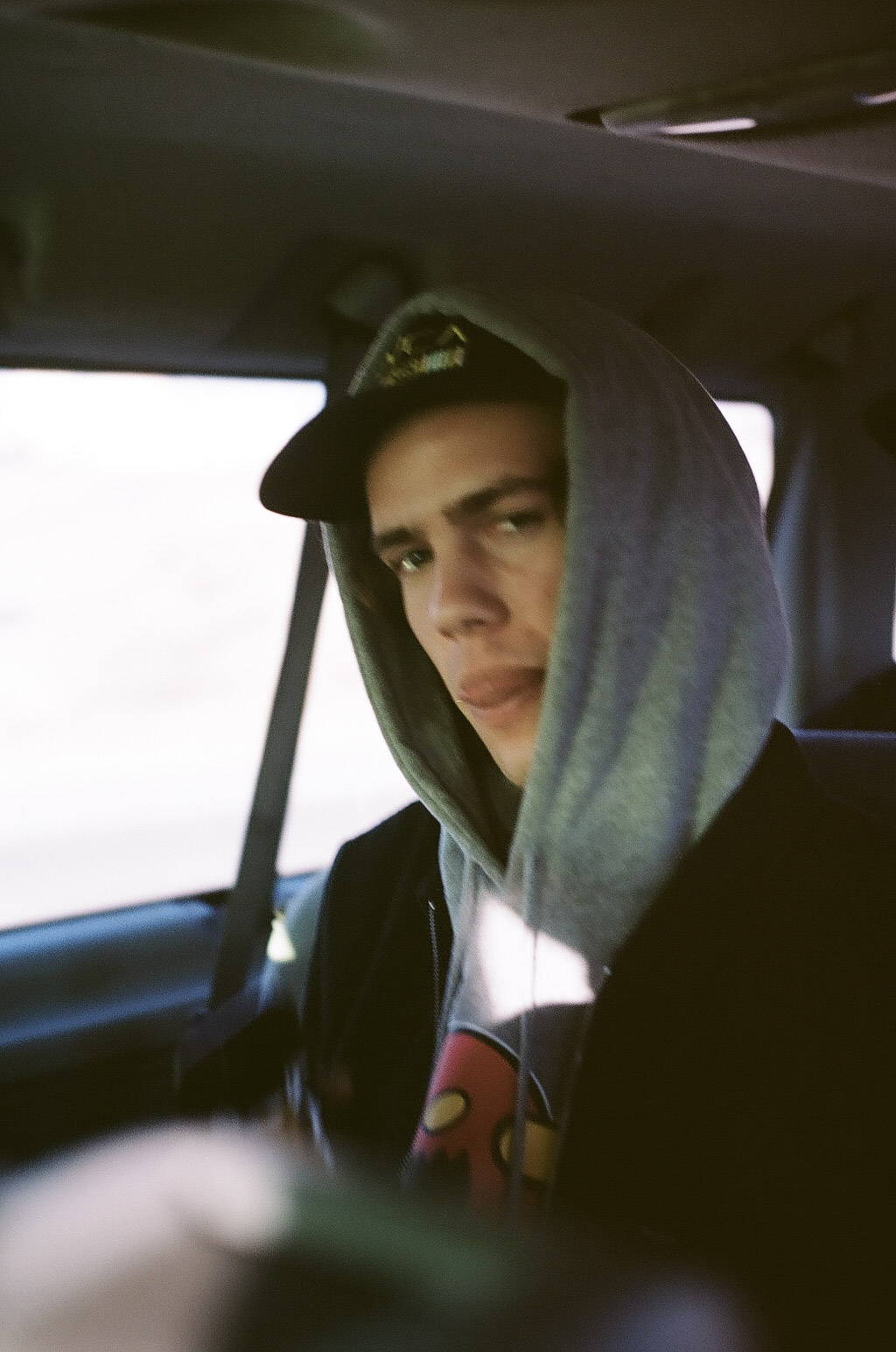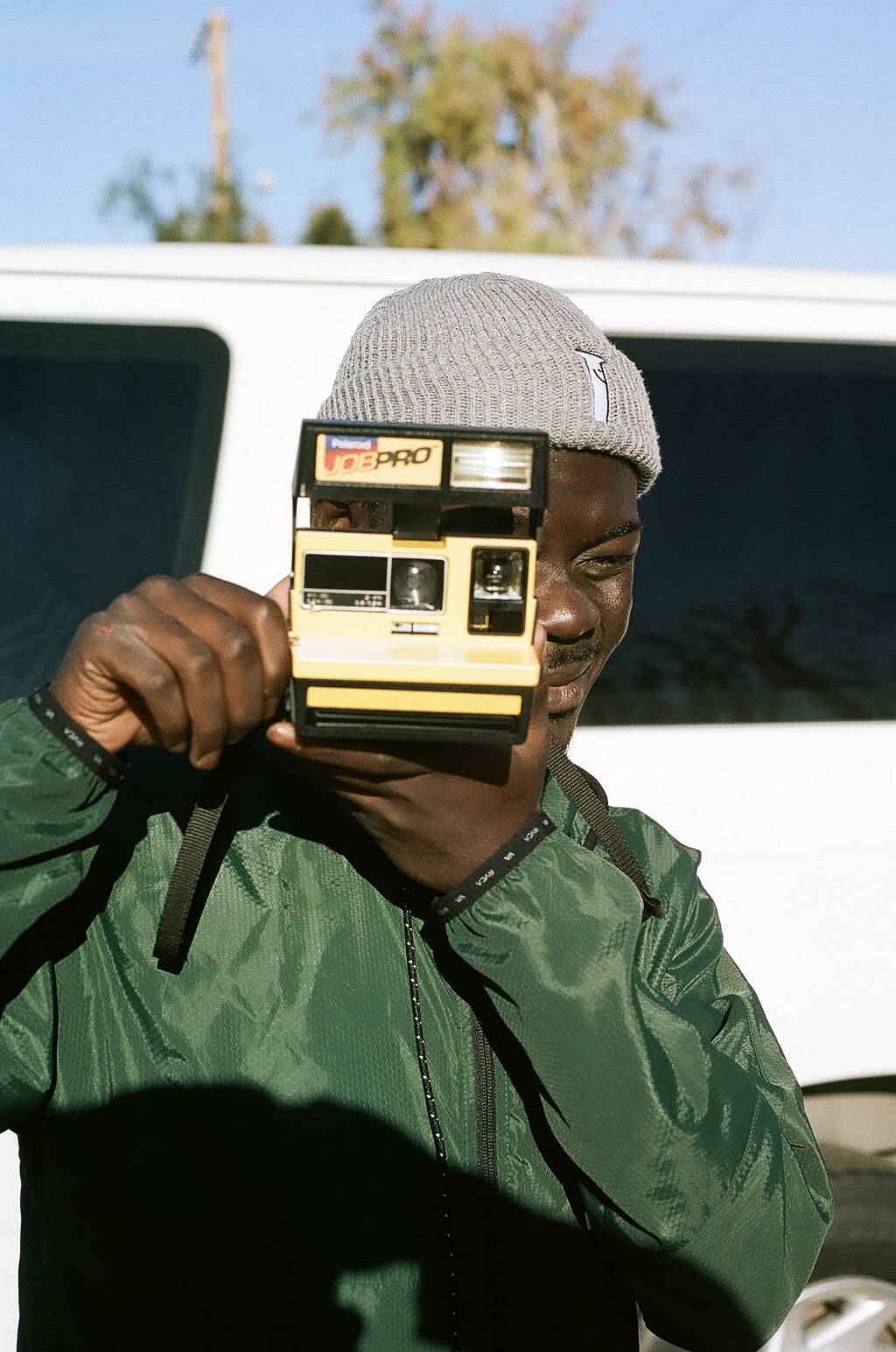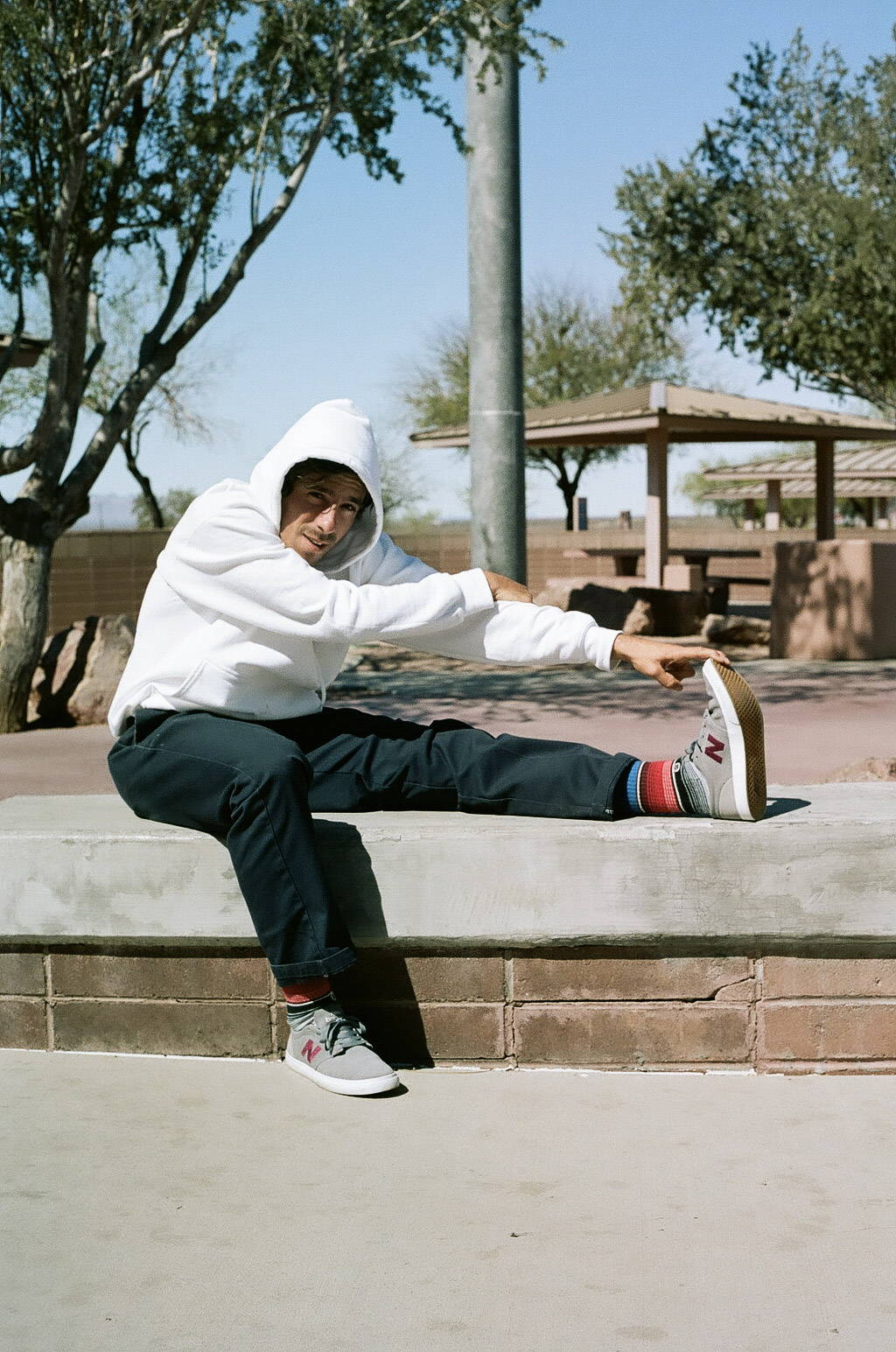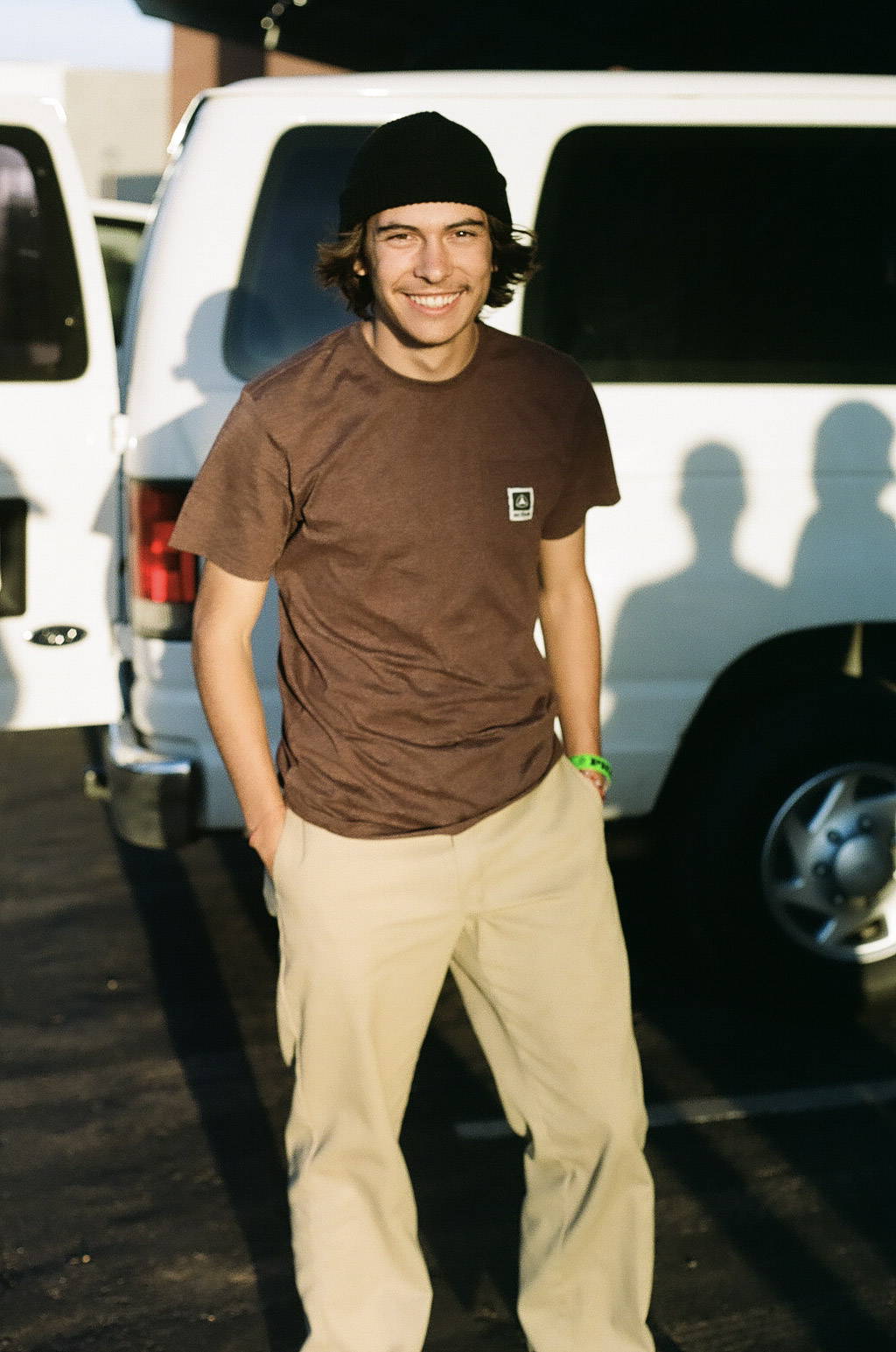 Christian Holt, Awkasi Owusu, Ryan Alvero, Julian Restrepo / photos: @remainhungry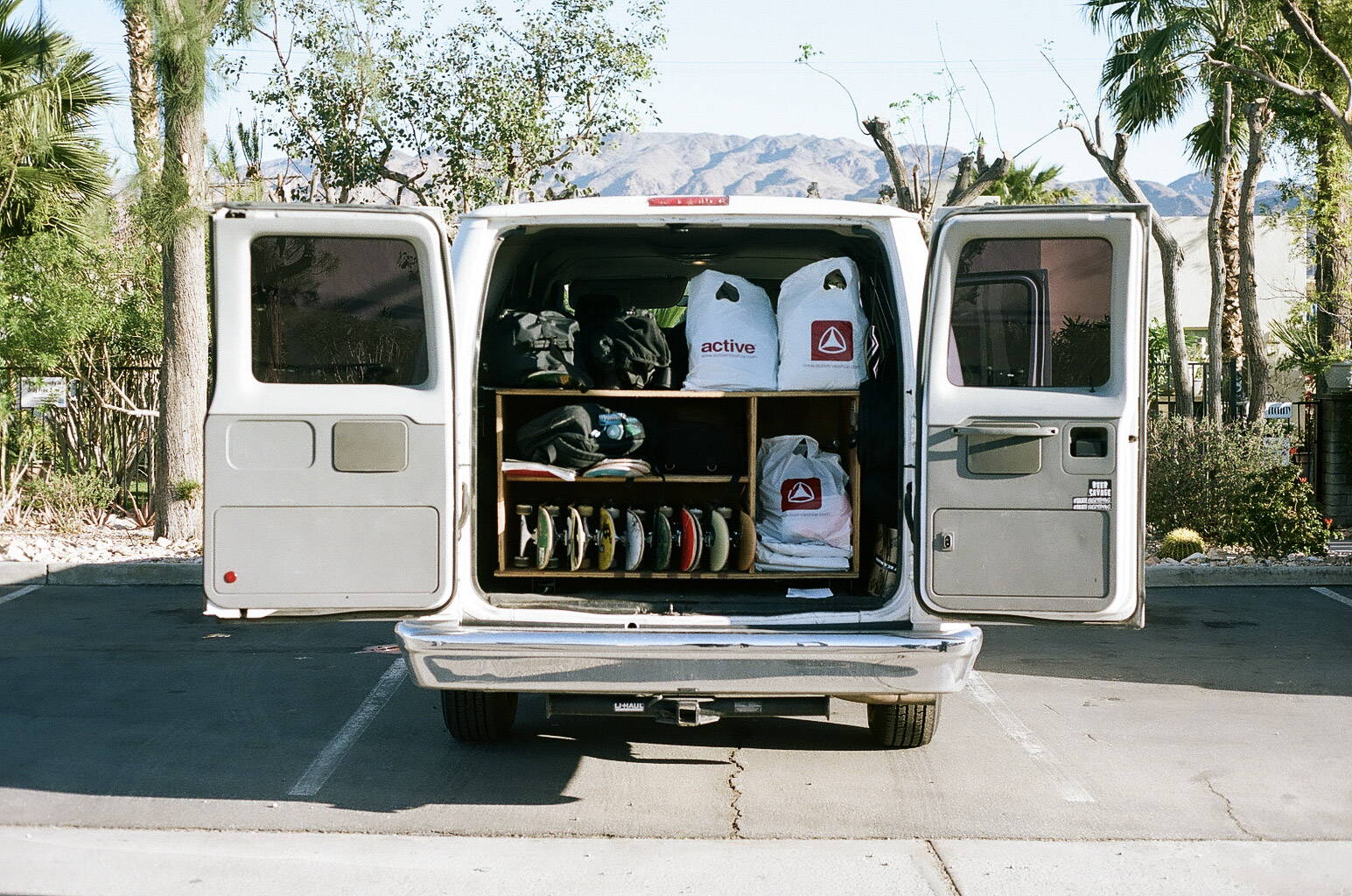 Came in deep with other Active team riders that met up with there: Corey Glick, Dominick Walker, Dylan Williams, Gage Boyle (Thousand Oaks), Thomas Turner (Tempe RIP), Will Ocean (Escondido), Tre Williams (Riverside), Chris Herrera (West Covina), and Yoshi Tanenbaum. Here is a visual photo diary / recap of what went on while on the trip.
FRIDAY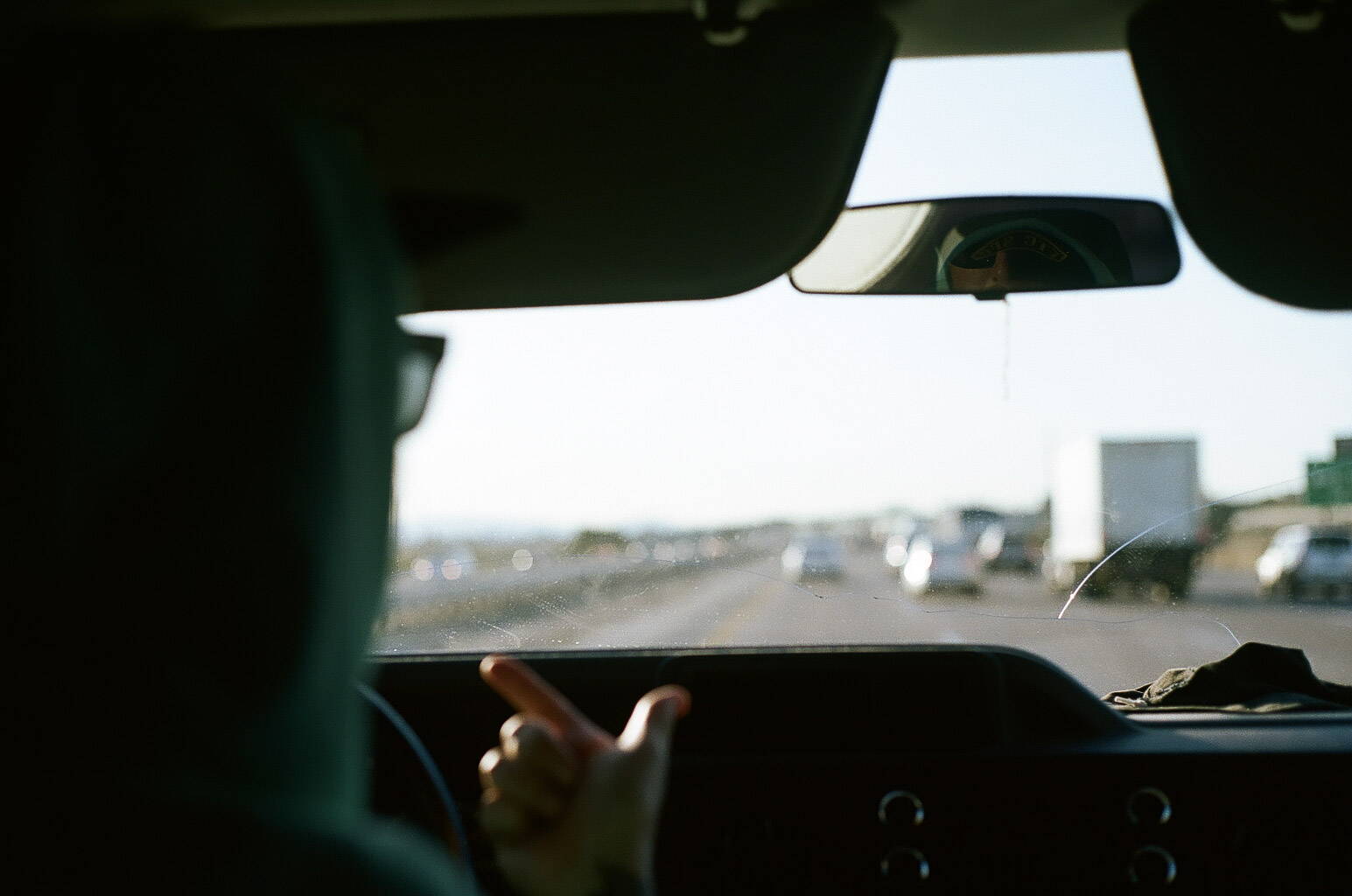 On the road from the I.E. California. / photo: @remainhungry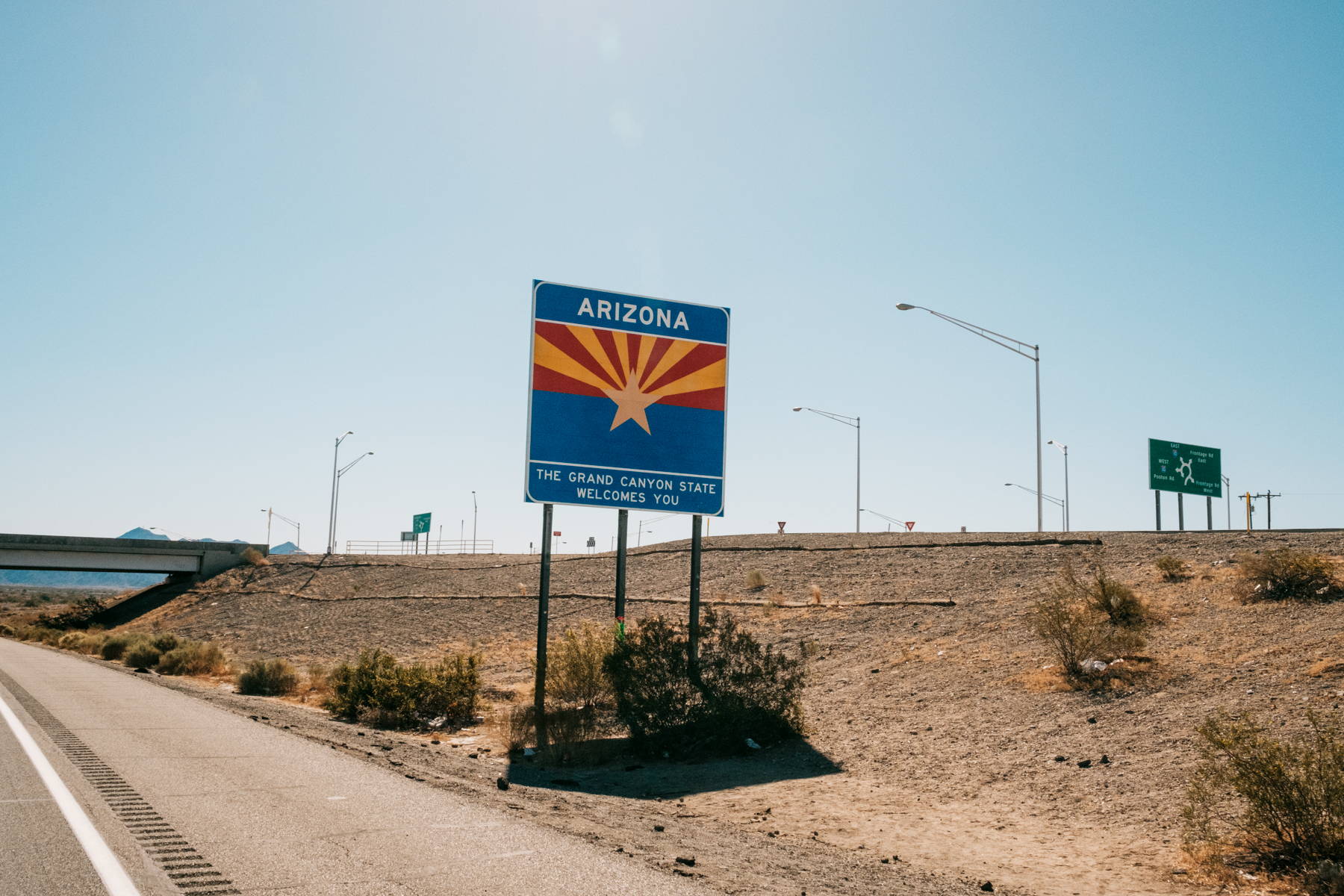 Got to AZ pretty quick. / photo: @morgnar
Got there right in the middle of practice day. Saw a lot of the homies!
Daniel Cabral from Volcom holds it down.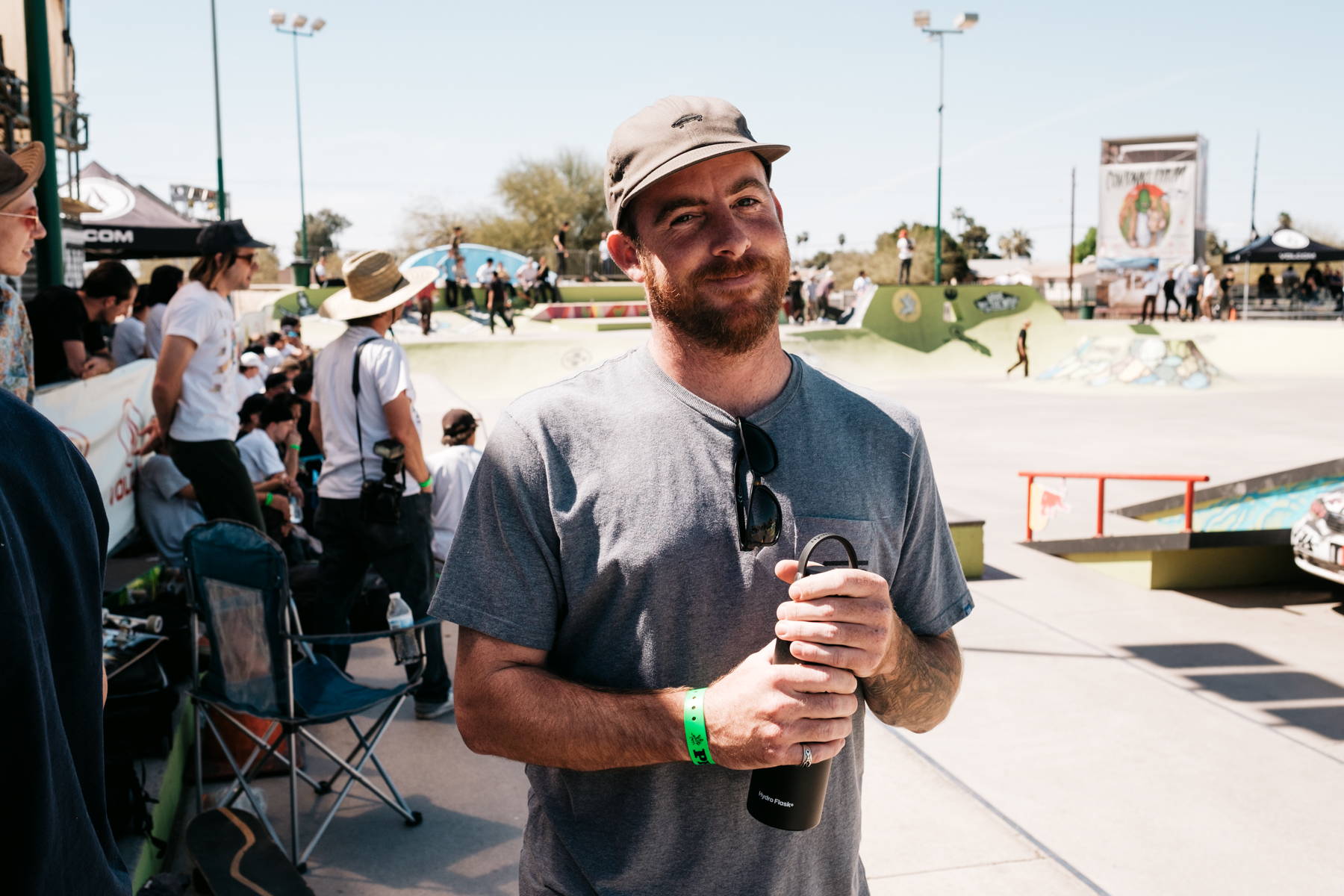 Always good to see former Active Pro team rider now Vans talent scout, Johnny Layton.
The first night we headed on to check out Michael Burnett's iconic 20 years of Thrasher Magazine photo show and Vans Video Premier of "Spinning Away" that featured Active Pro Kyle Walker & some clips of Daniel Lutheran among others with full mind blowing parts from Tyson Peterson, & Chima Ferguson. Also John Cardiel was DJ-ing classic reggae tunes that night under the name, DJ Juan Love.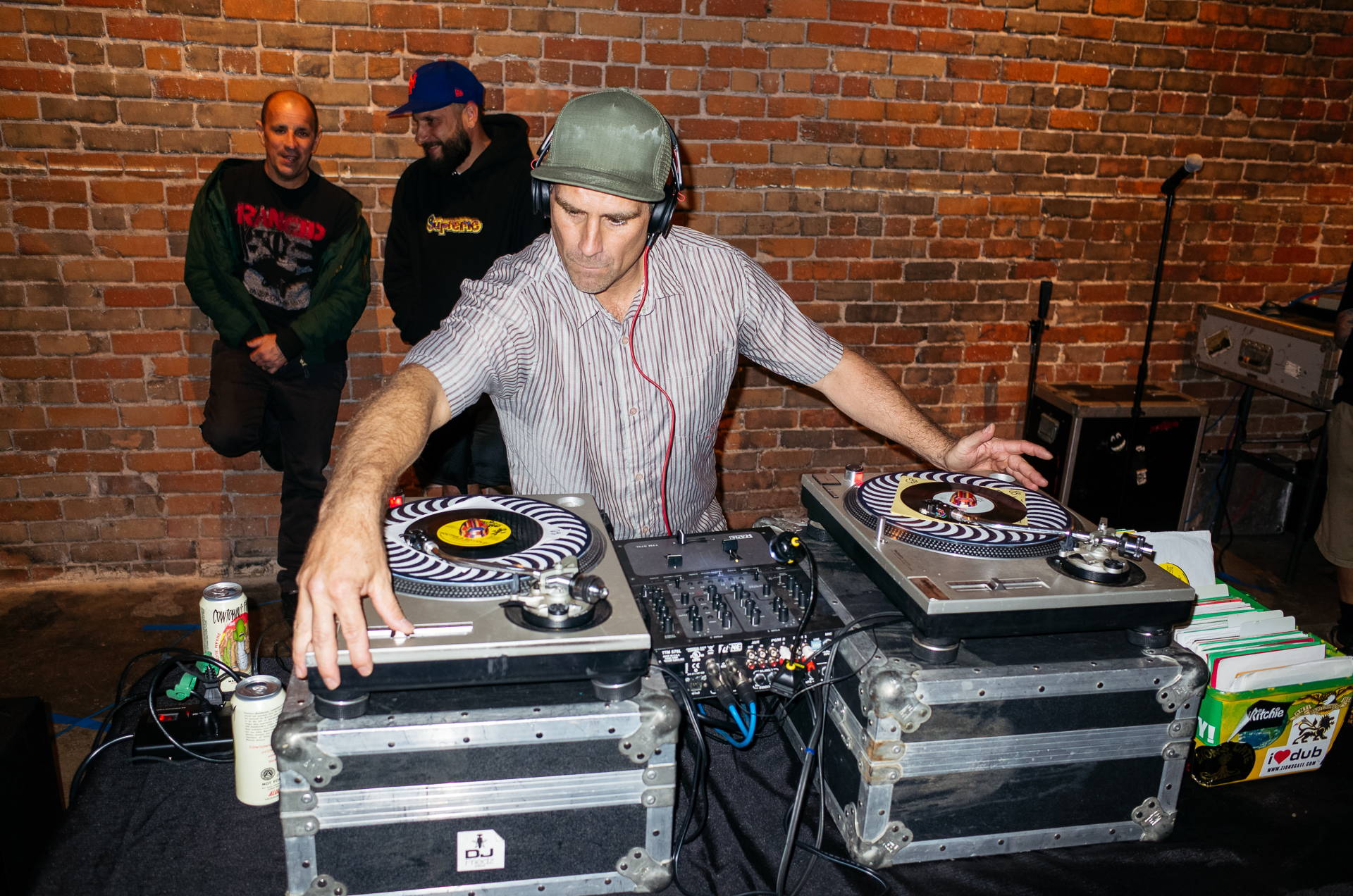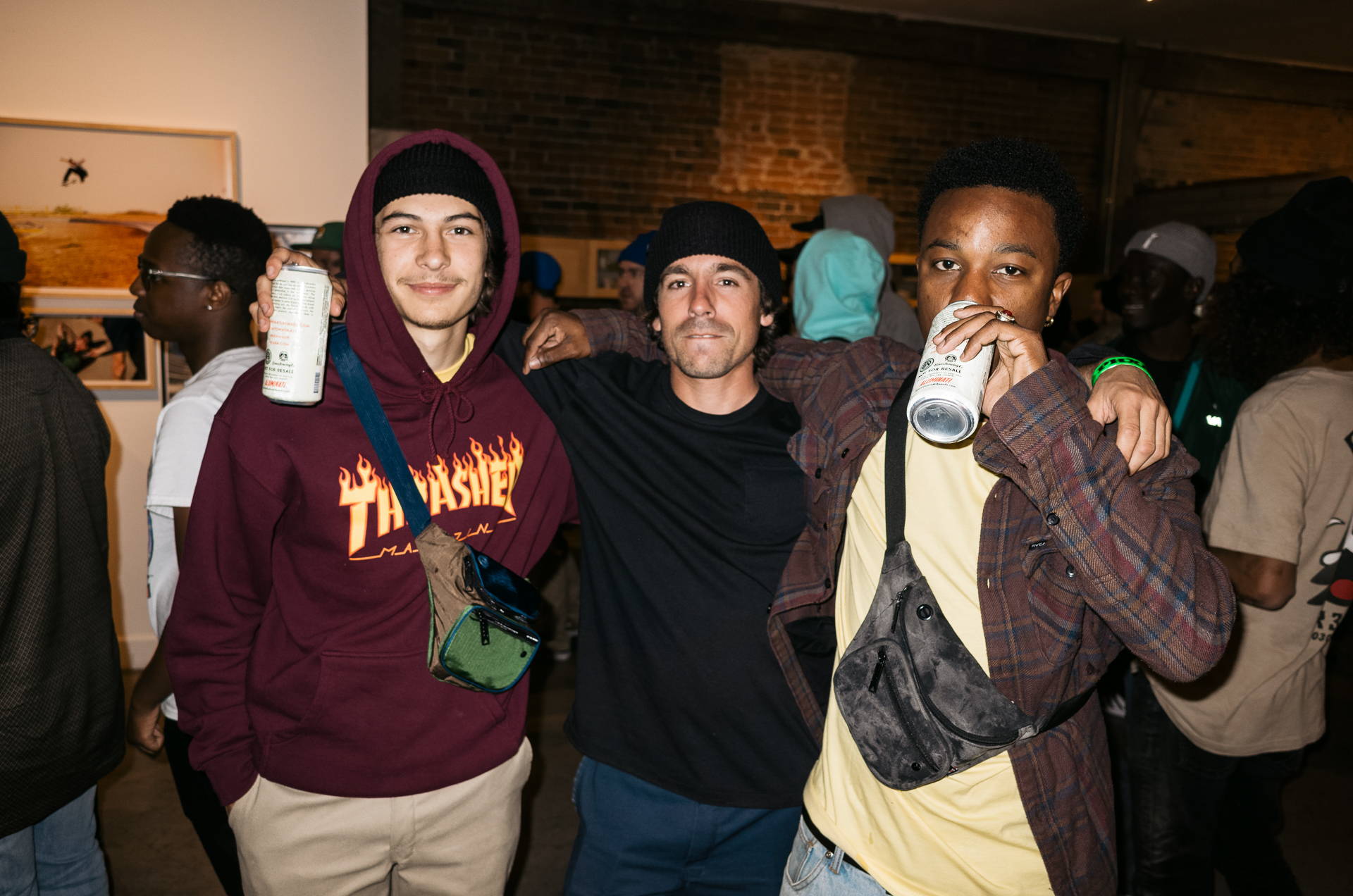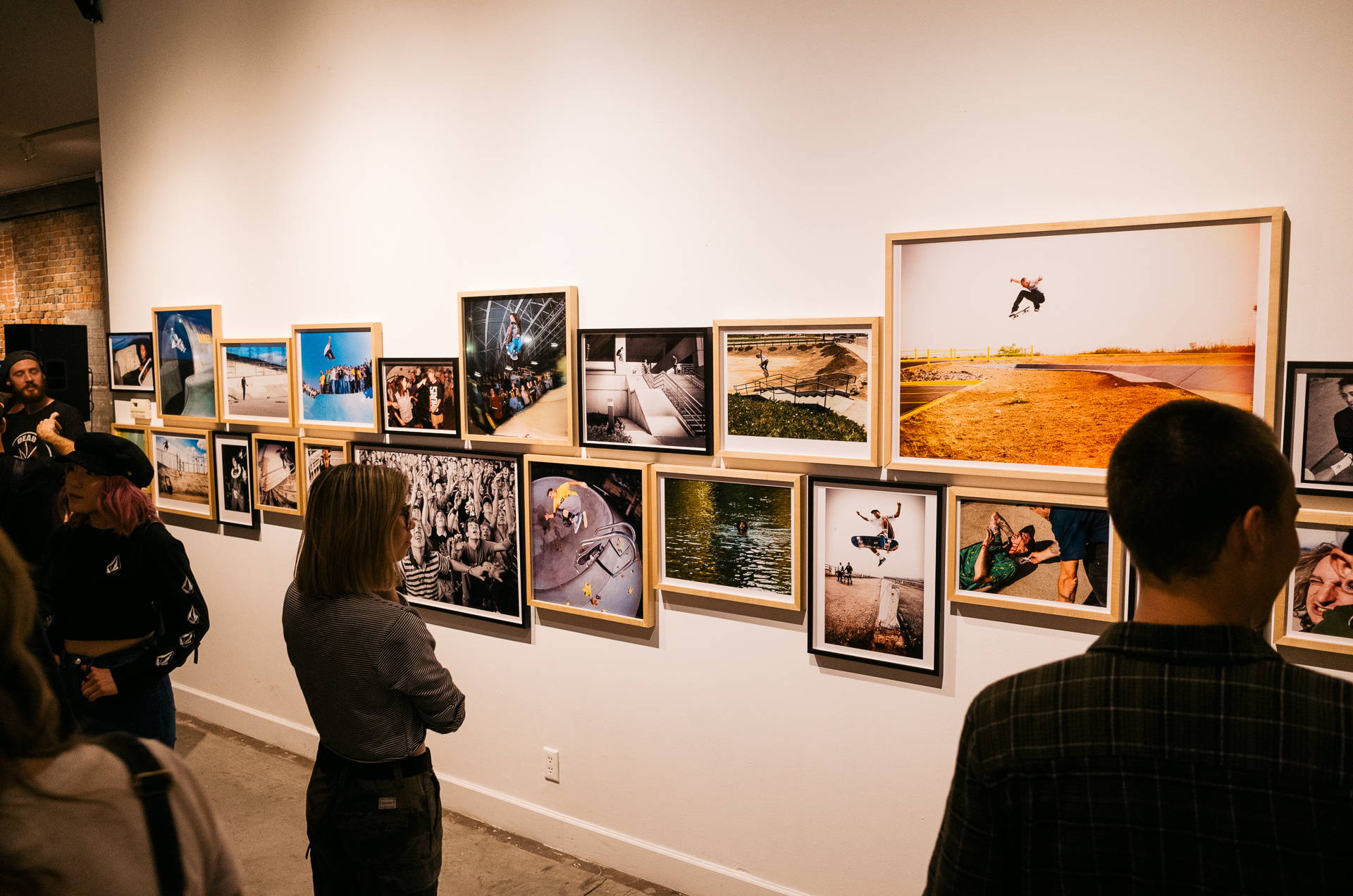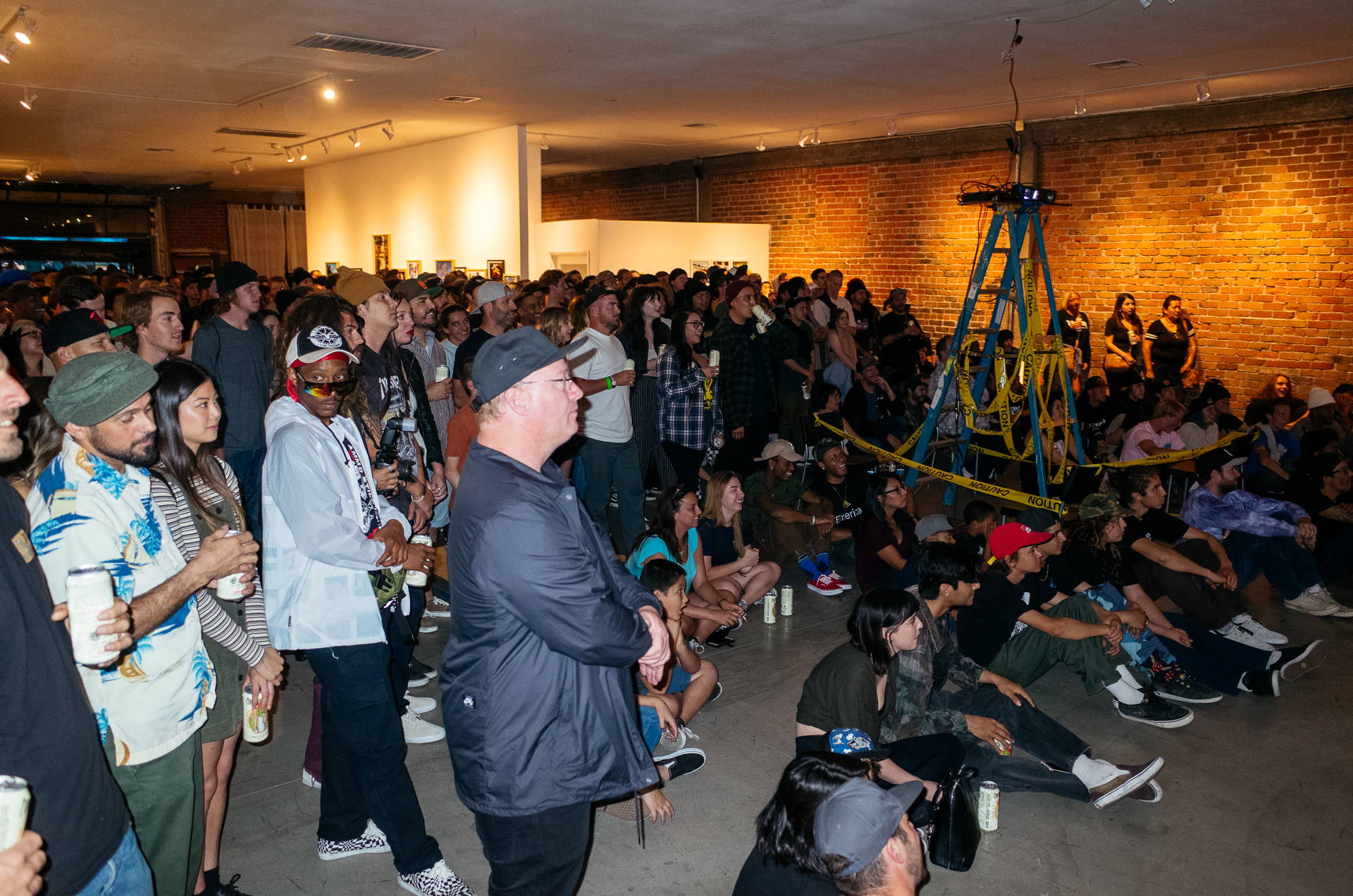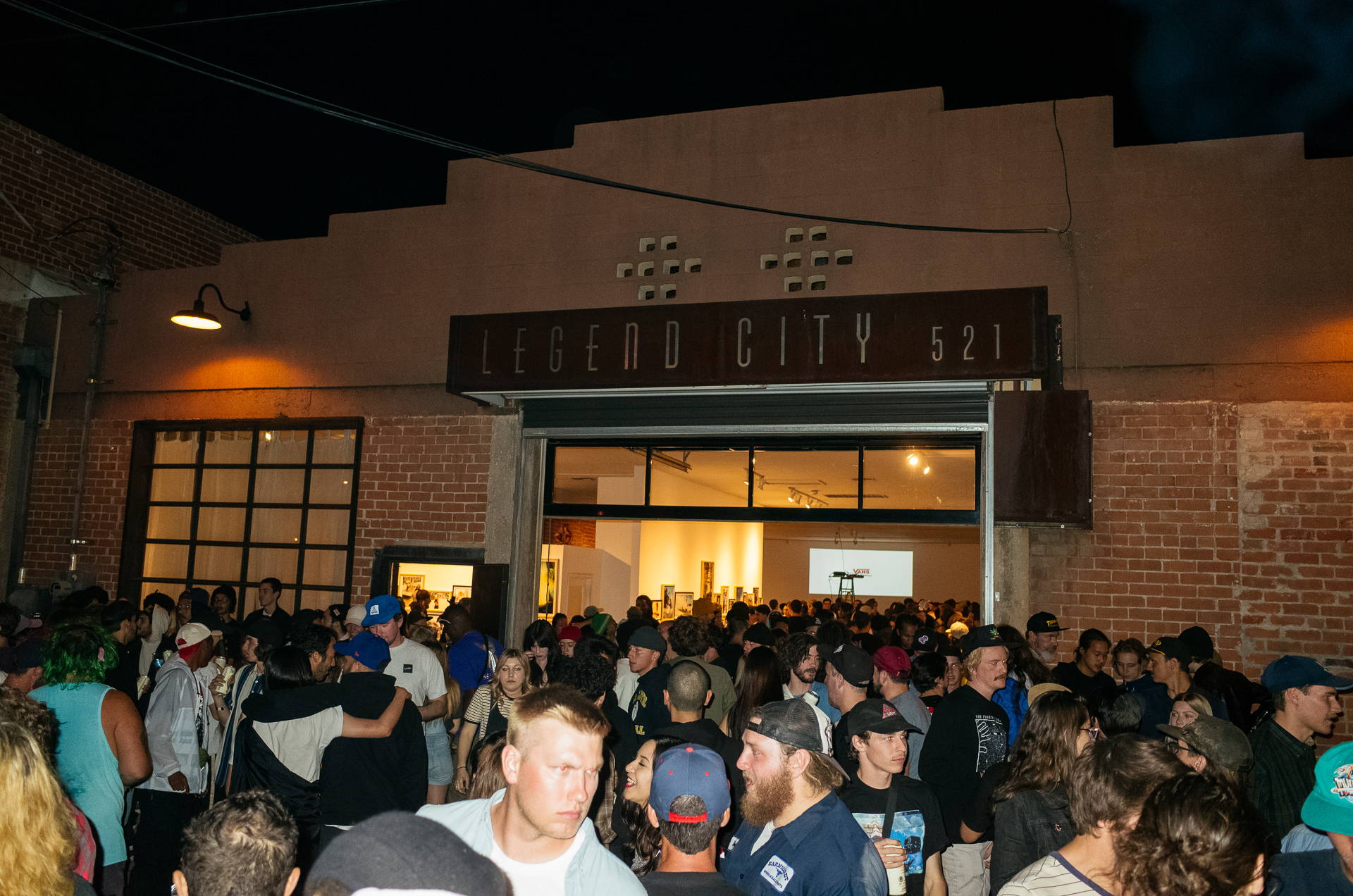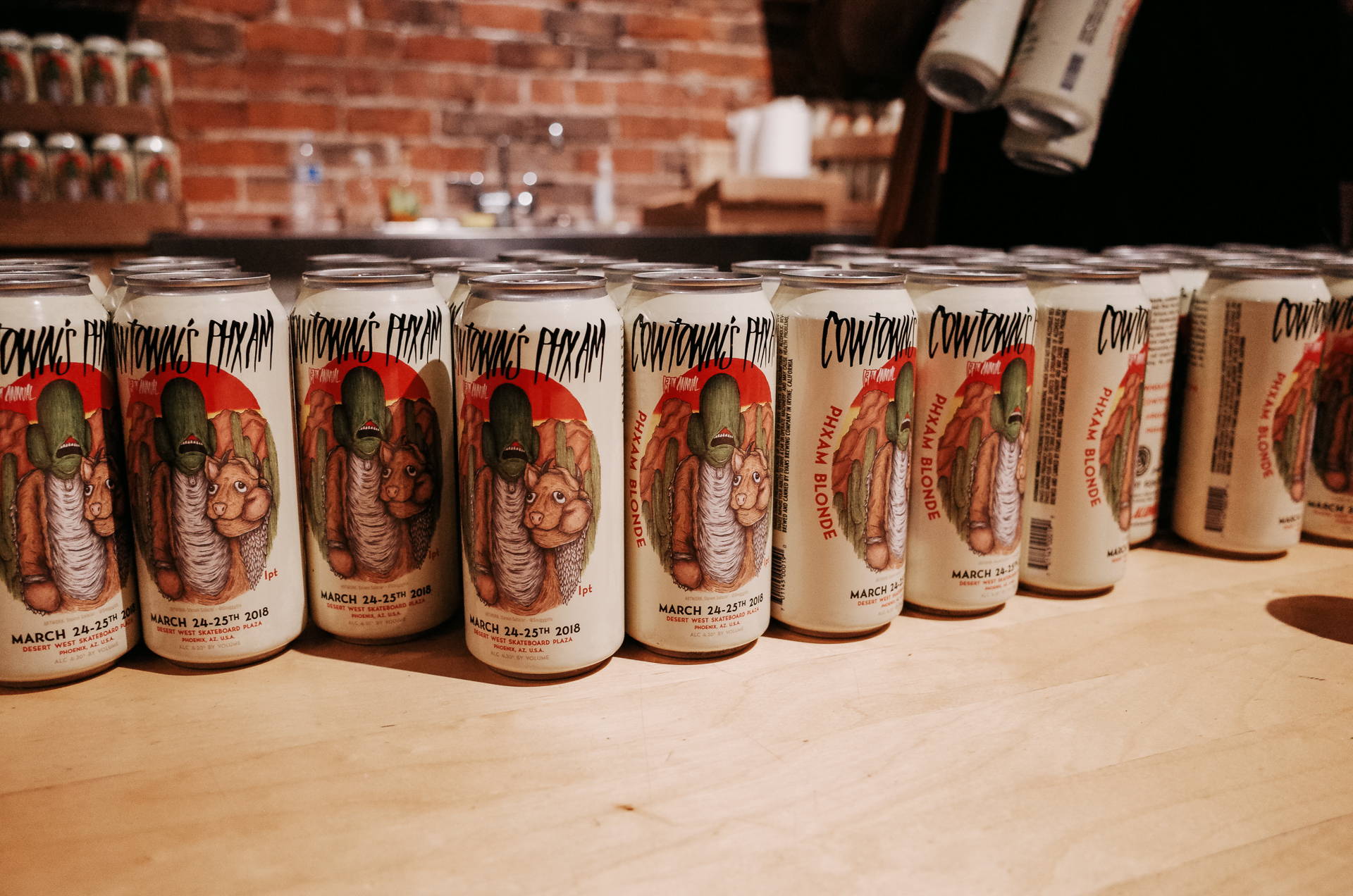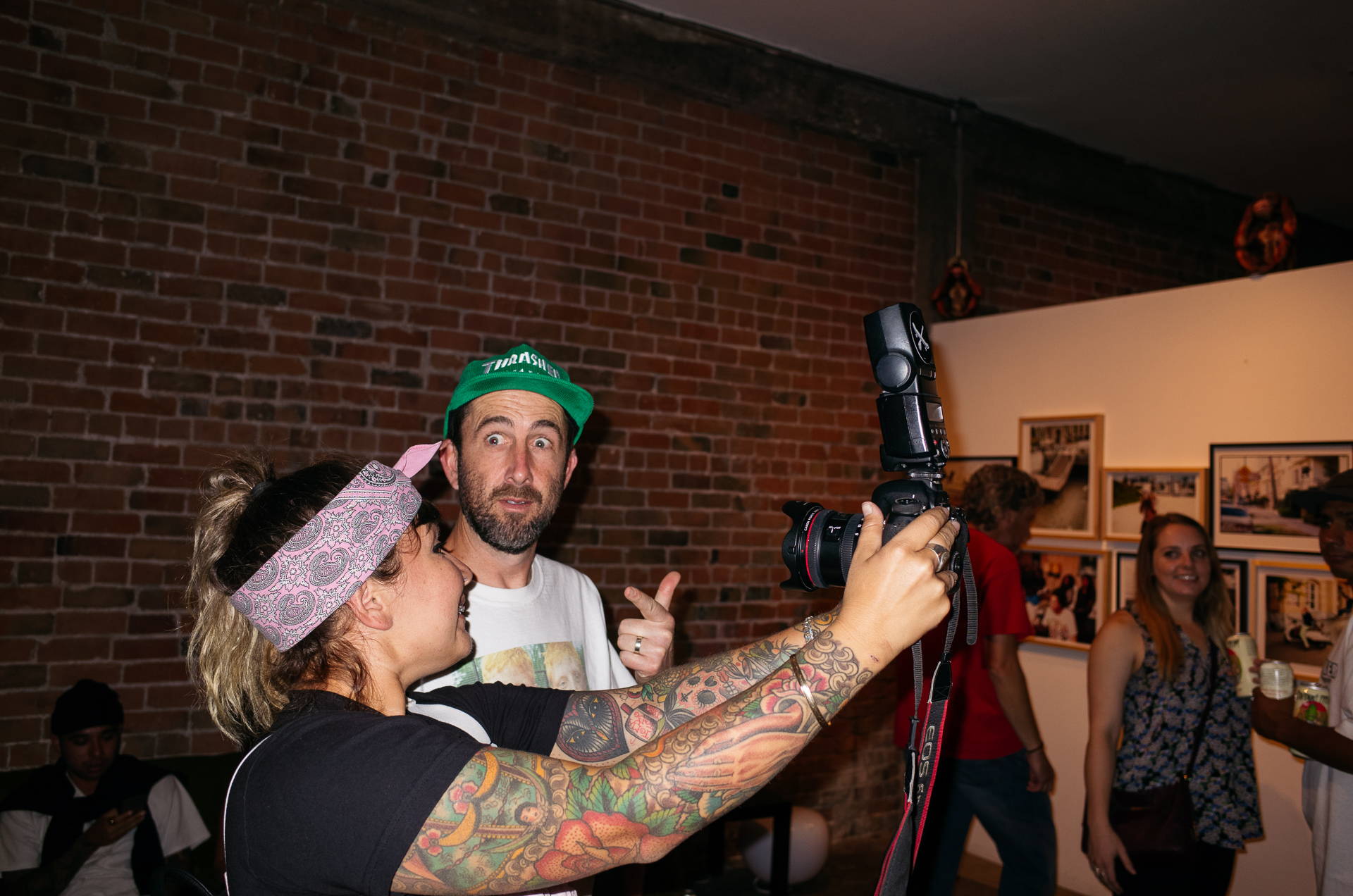 Michael Burnett aka @burnout gets a selfie shot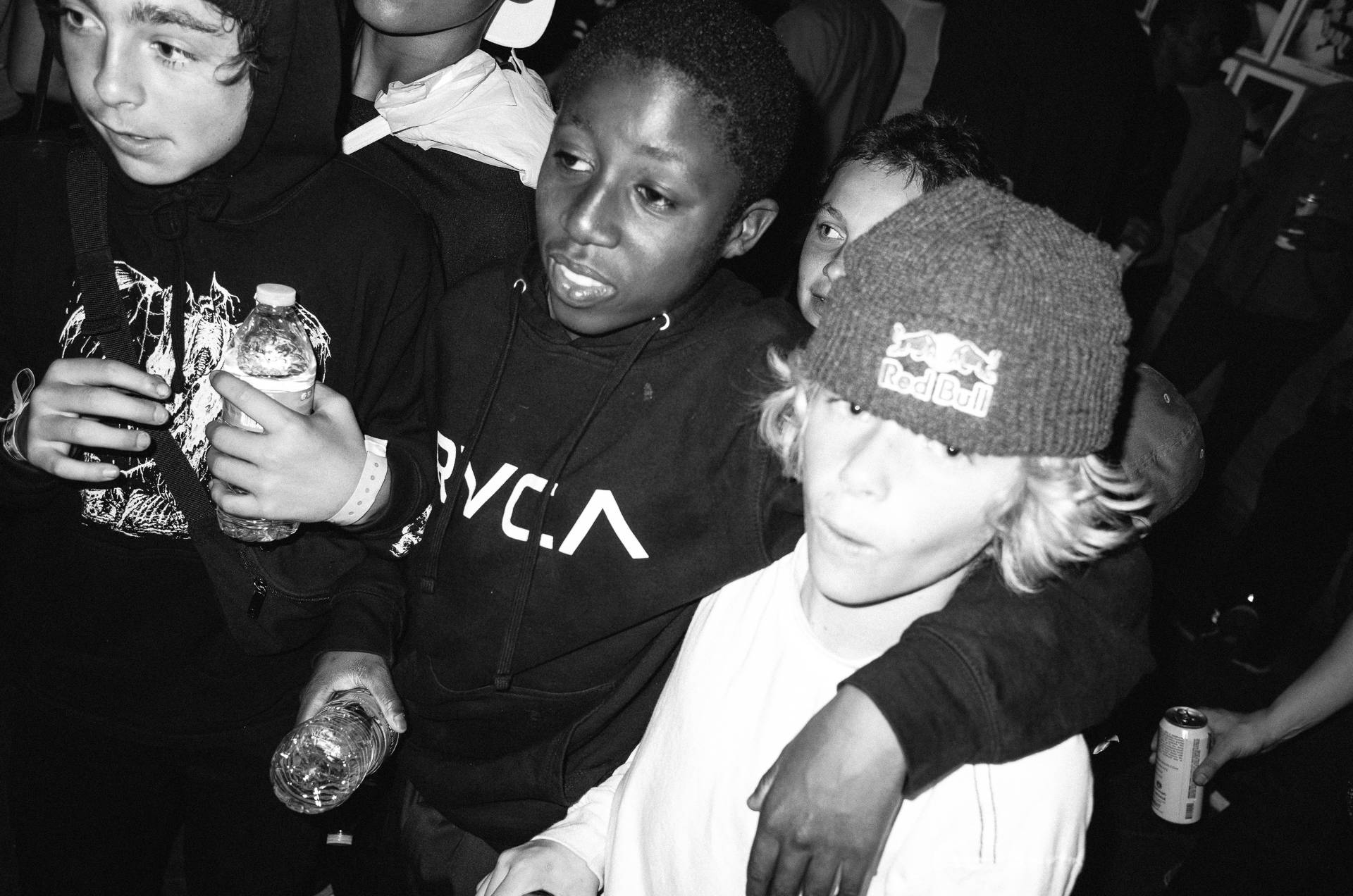 SATURDAY
We got up the next day to face the heats for qualifiers, but it wasn't all that hot this year surprisingly. Temperatures are usually high and dry while PHX AM goes on. By far, thee coolest one this year.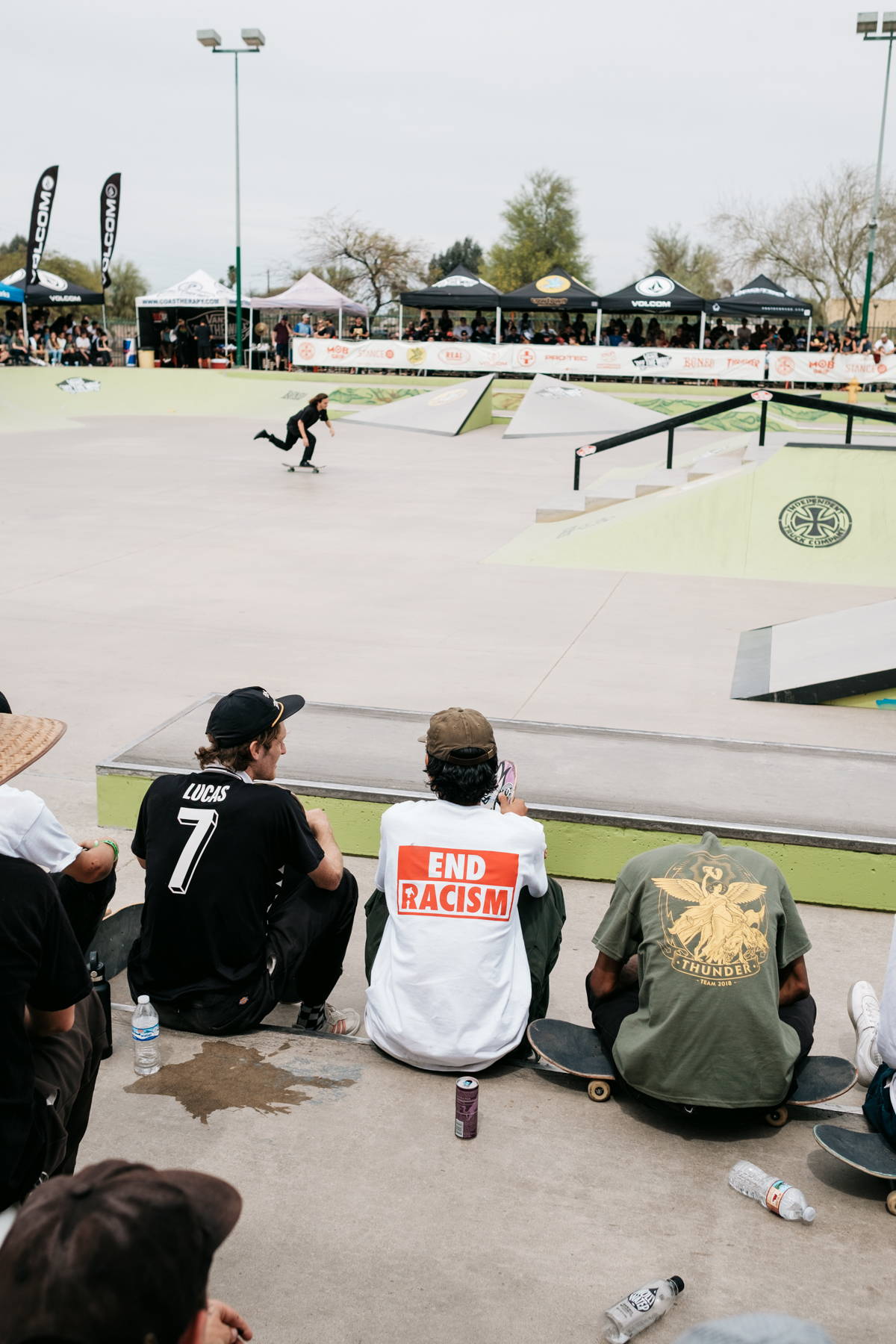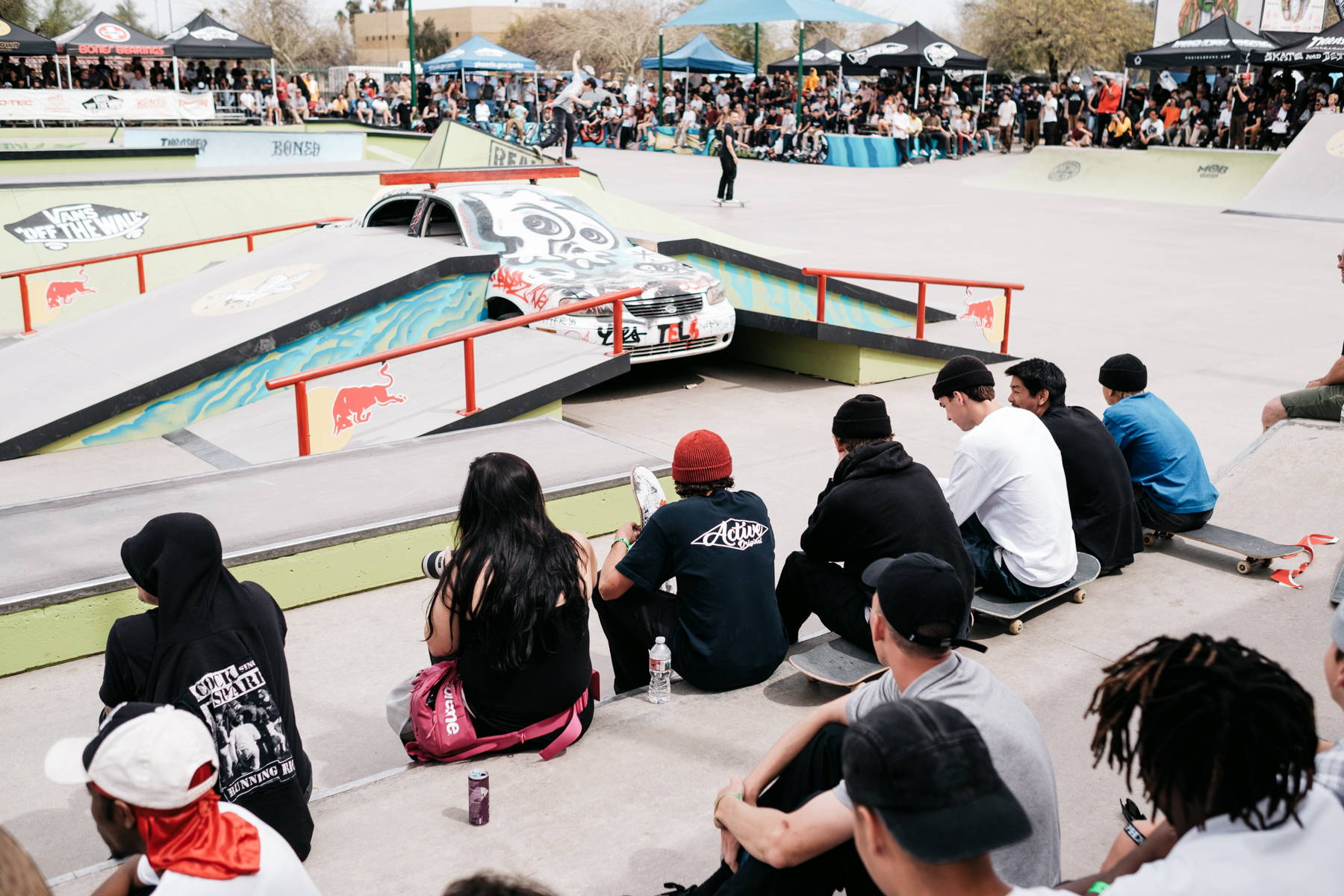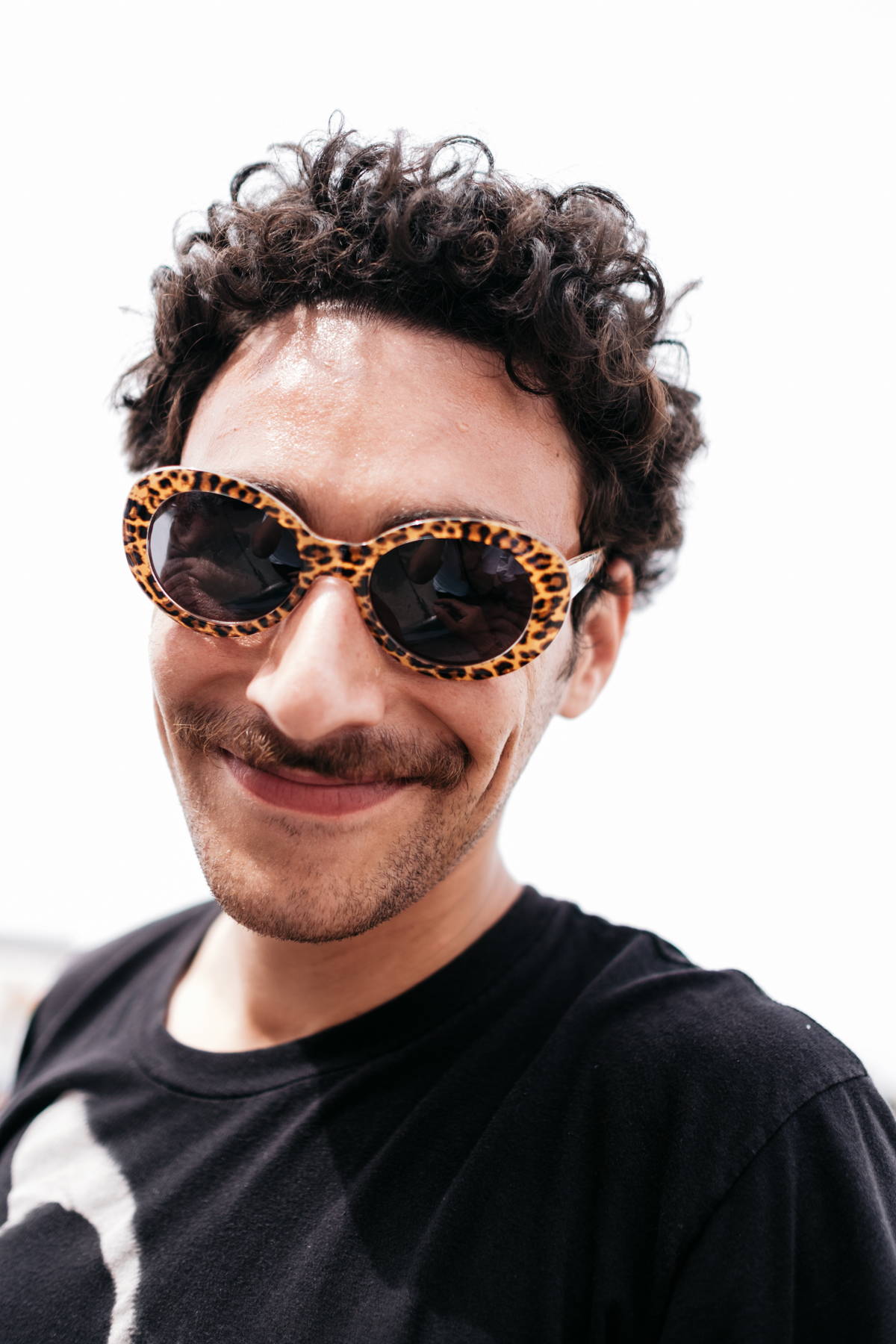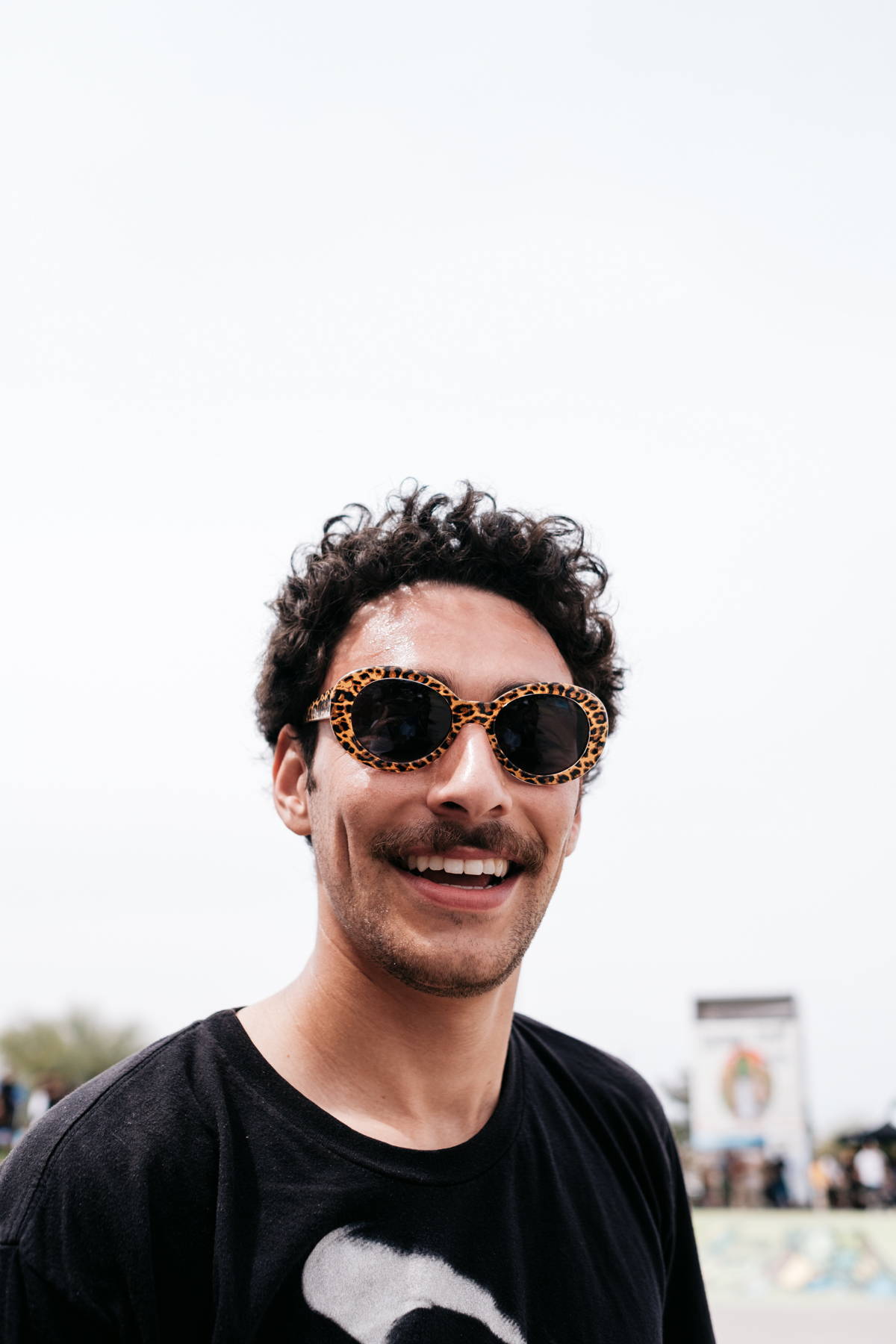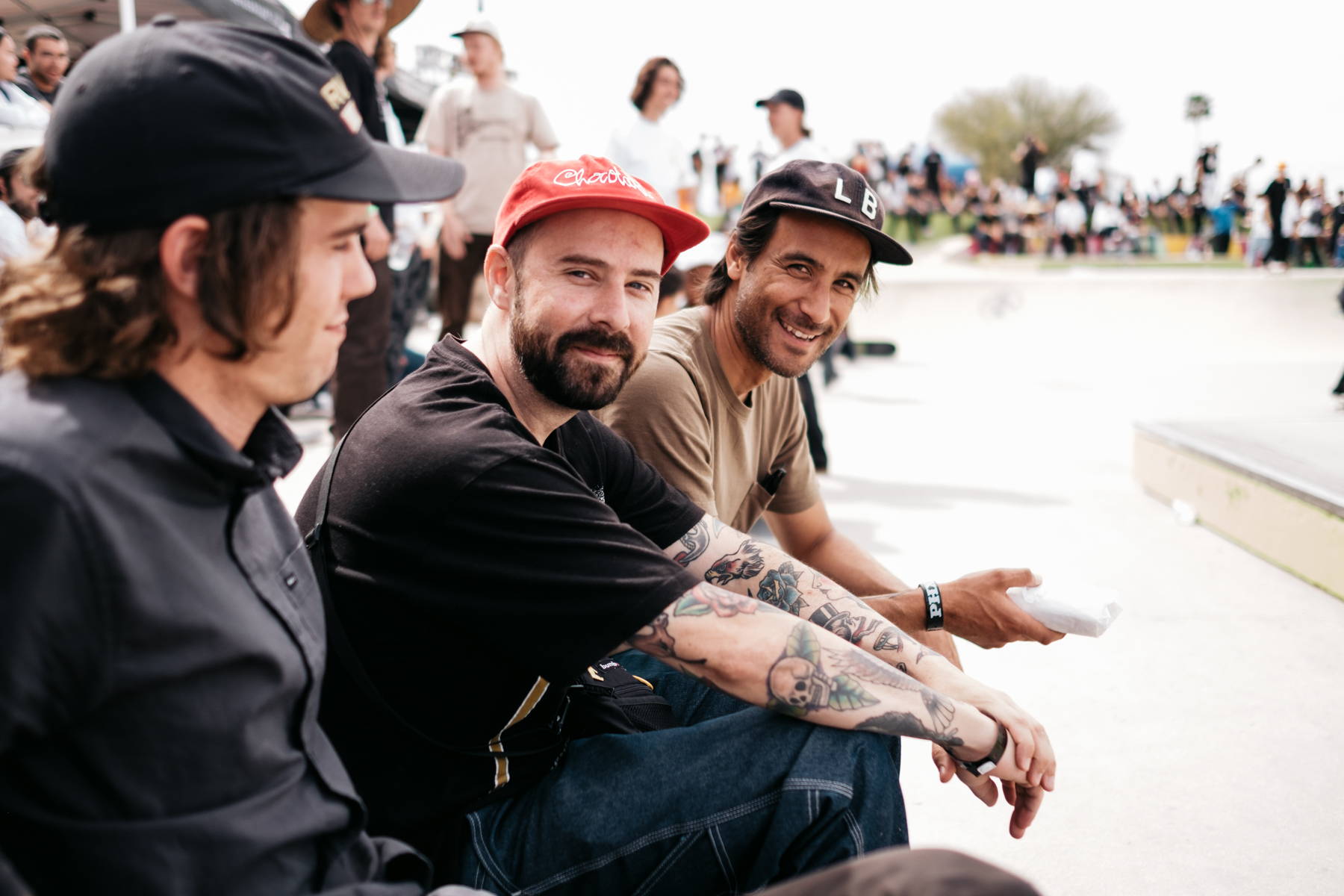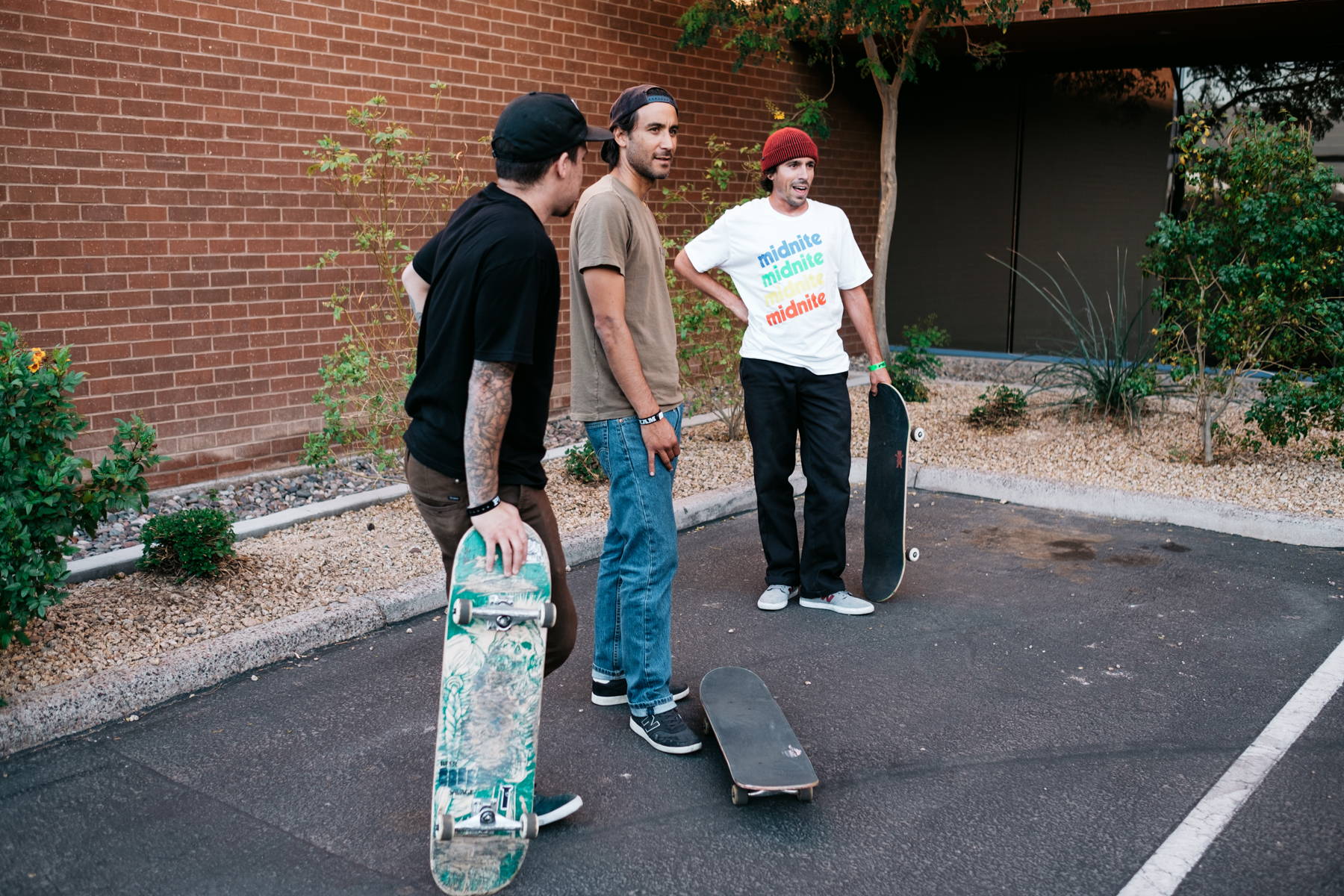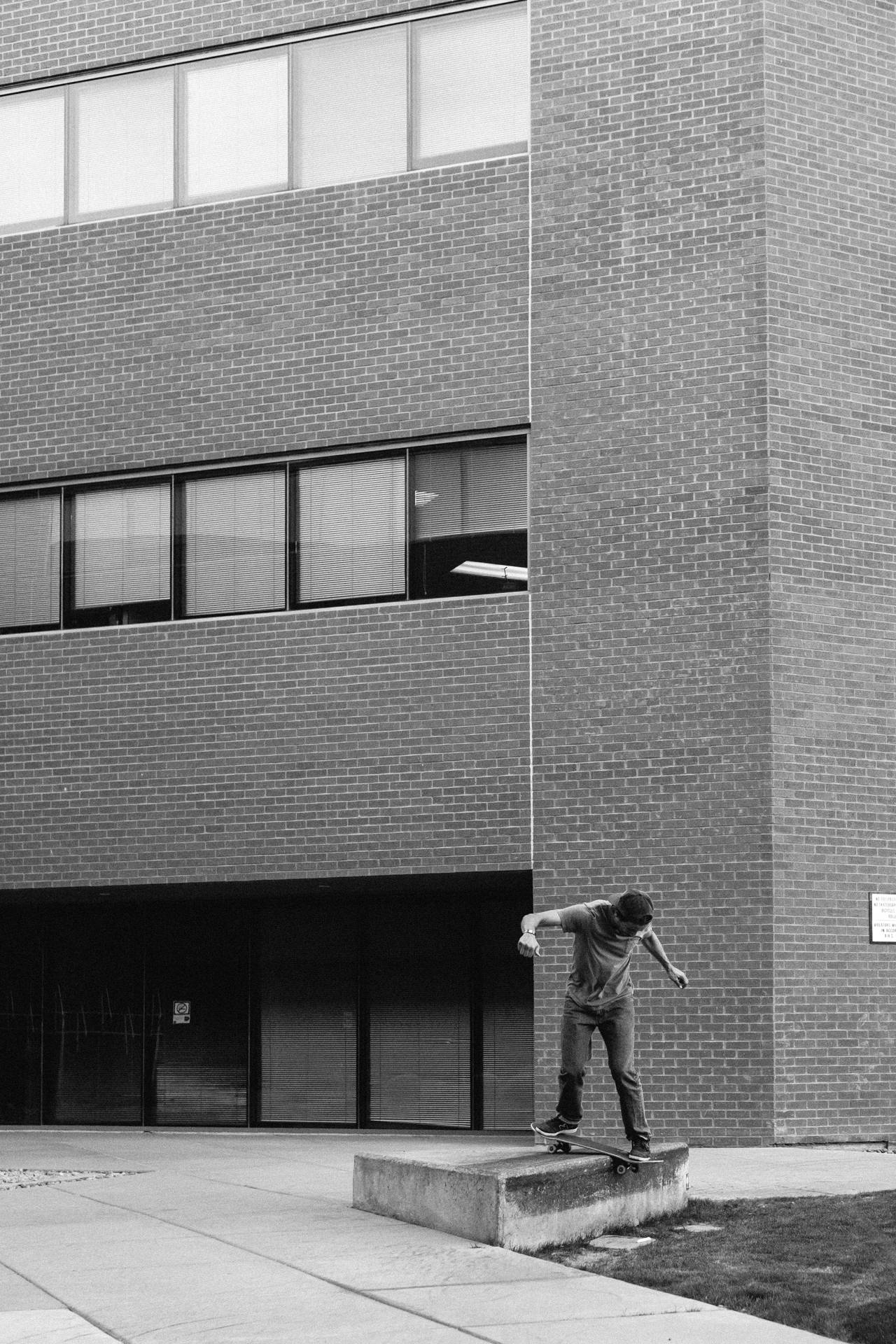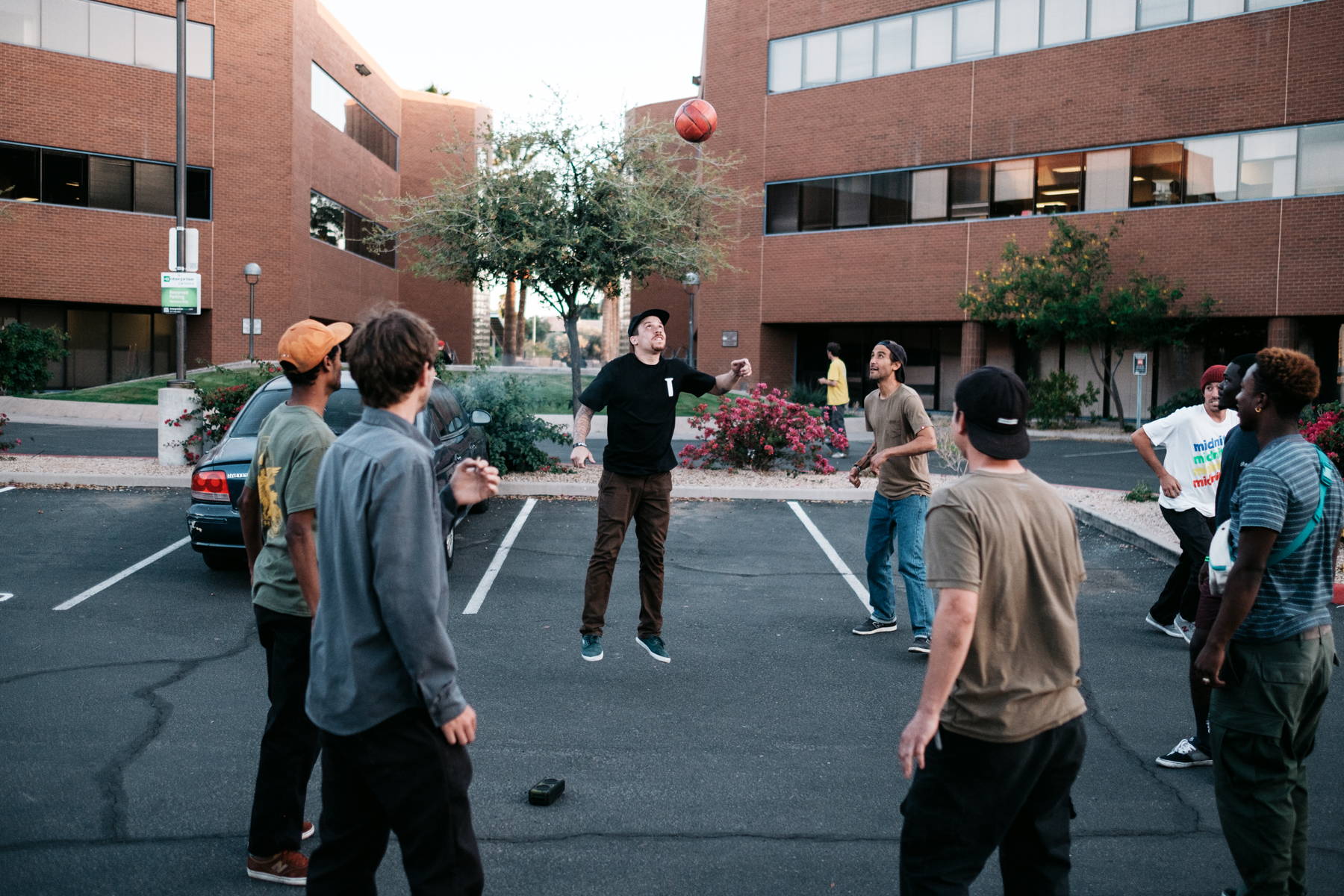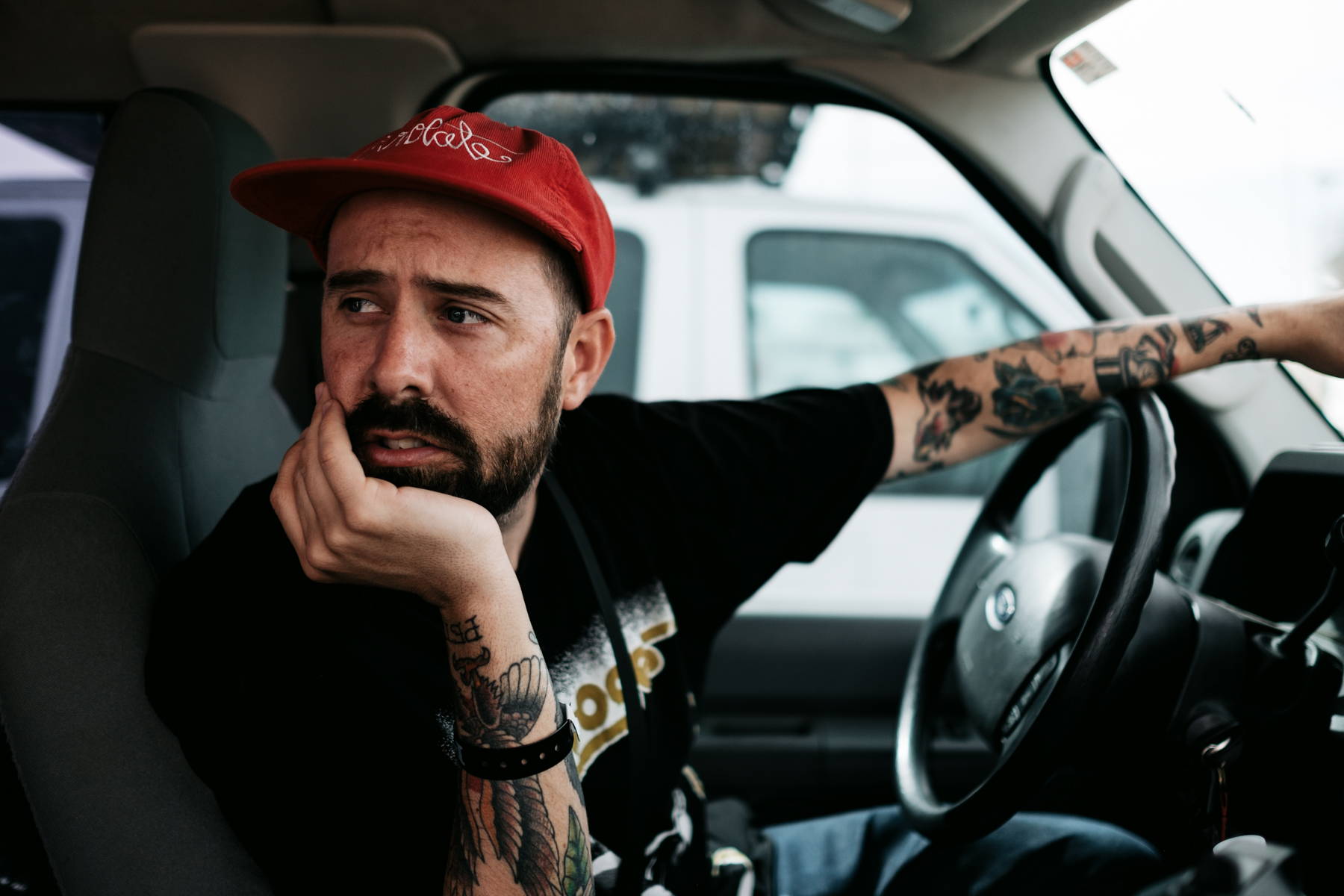 After that, back to the hotel to freshen up before the after party thrown by Volcom. We got there a little later and caught the tail end of A Happy Medium 4 premier. We saw Riley Hawk's band Petyr set the heavy vibes, nearly lost my eyeglasses and Club Midnite hat when I got suckered in the mosh pit but got 'em back! Left early and ended the night munching on IHOP. We got a contest to go to early in the morning!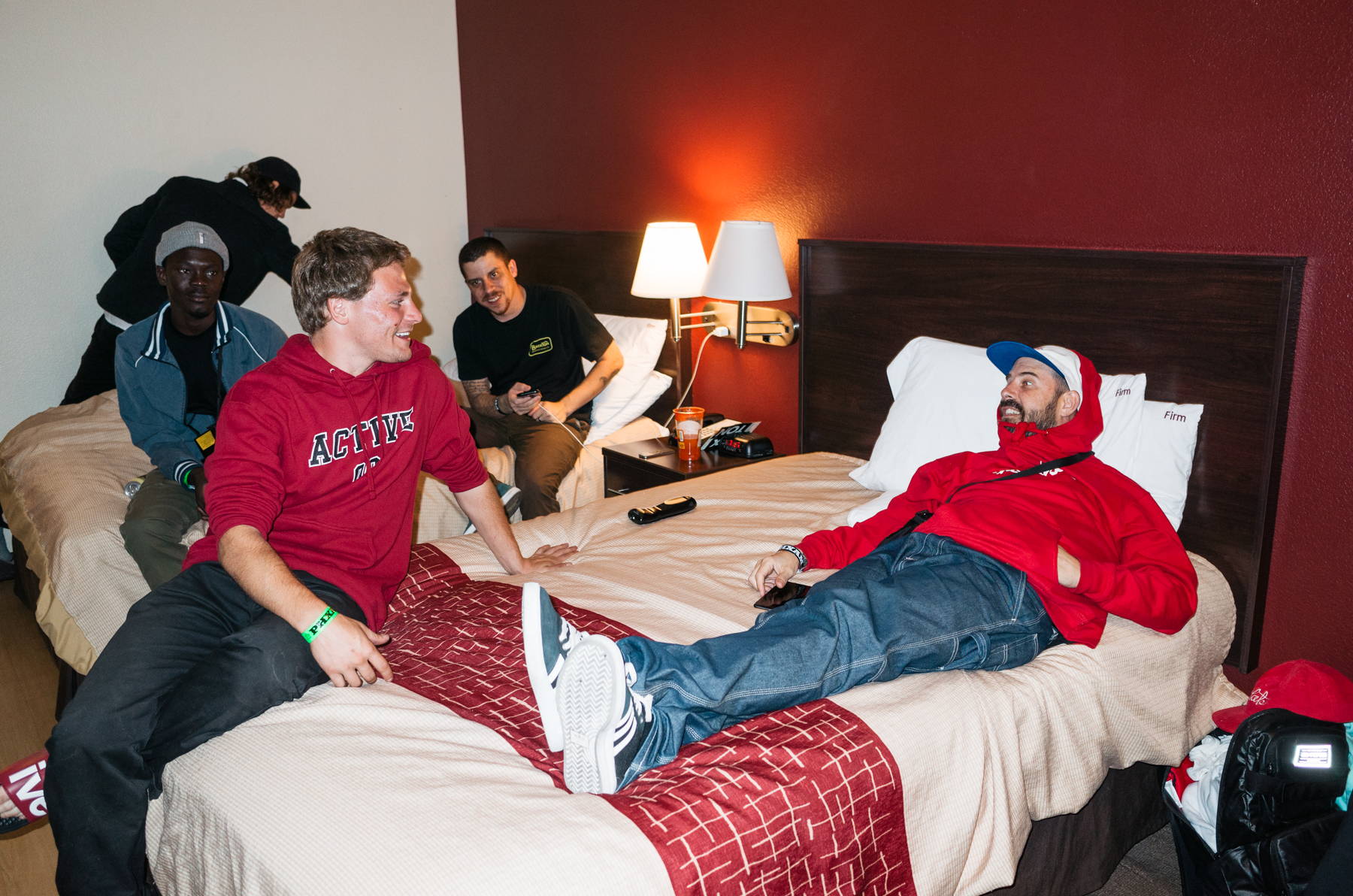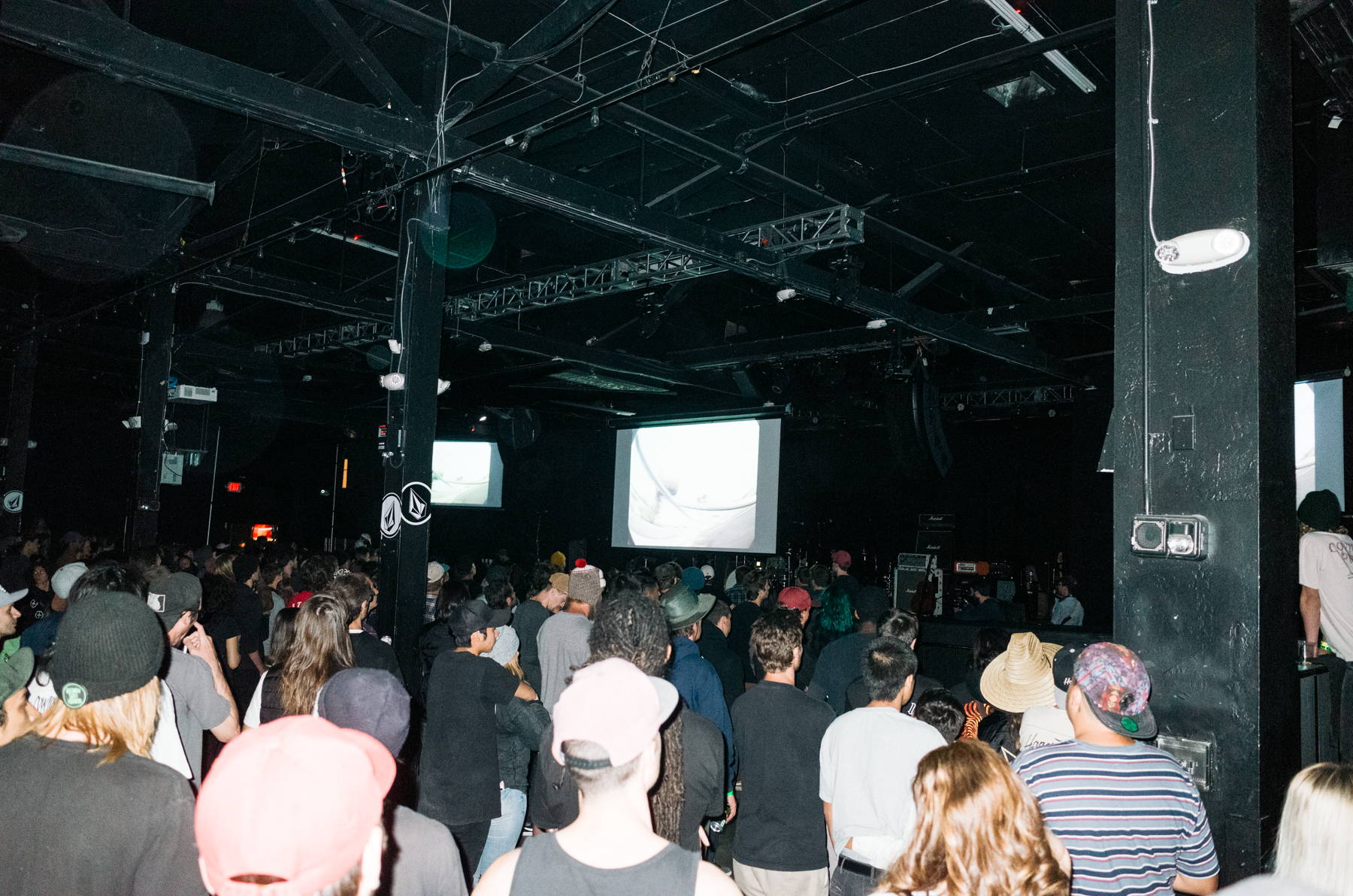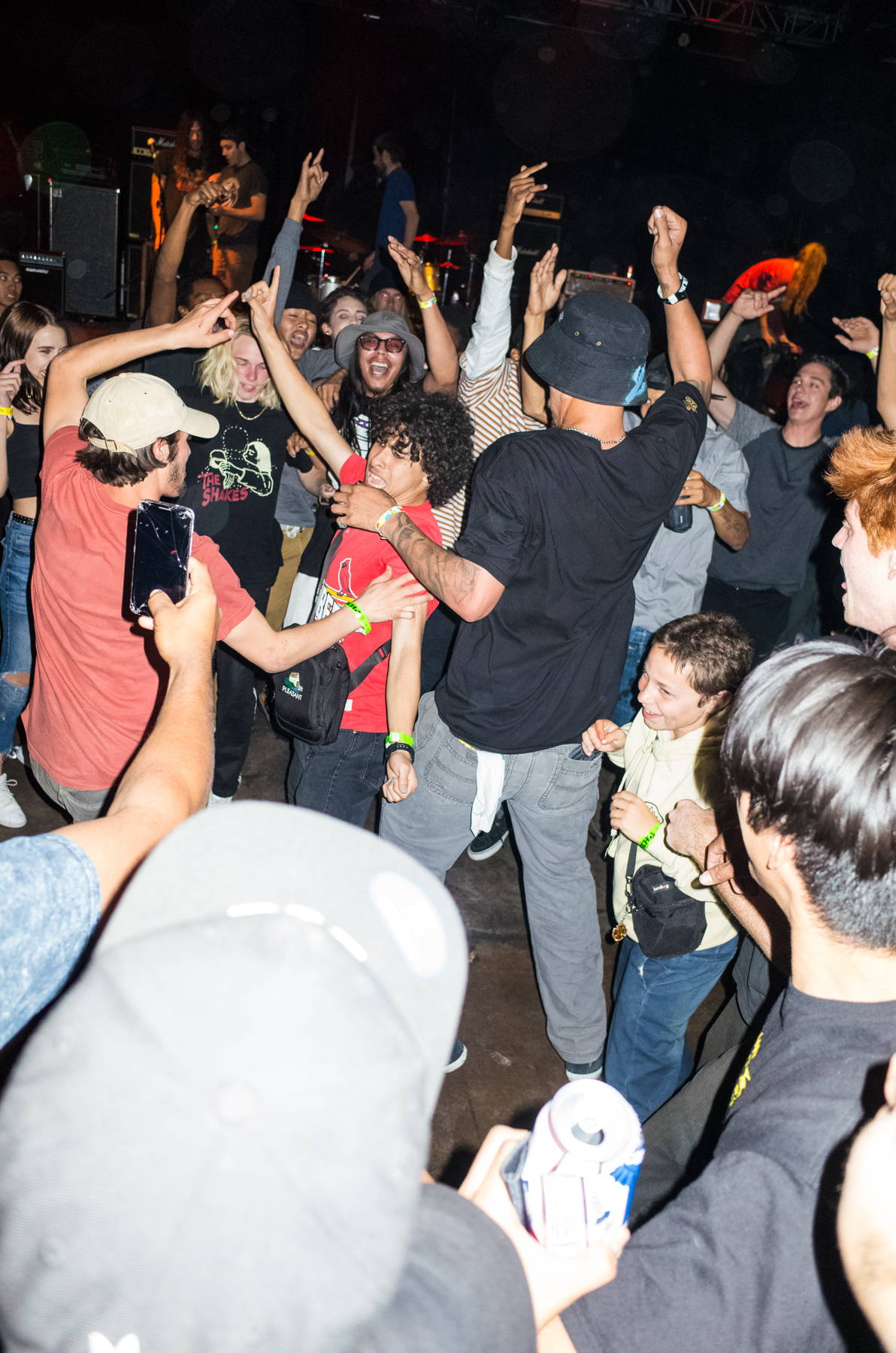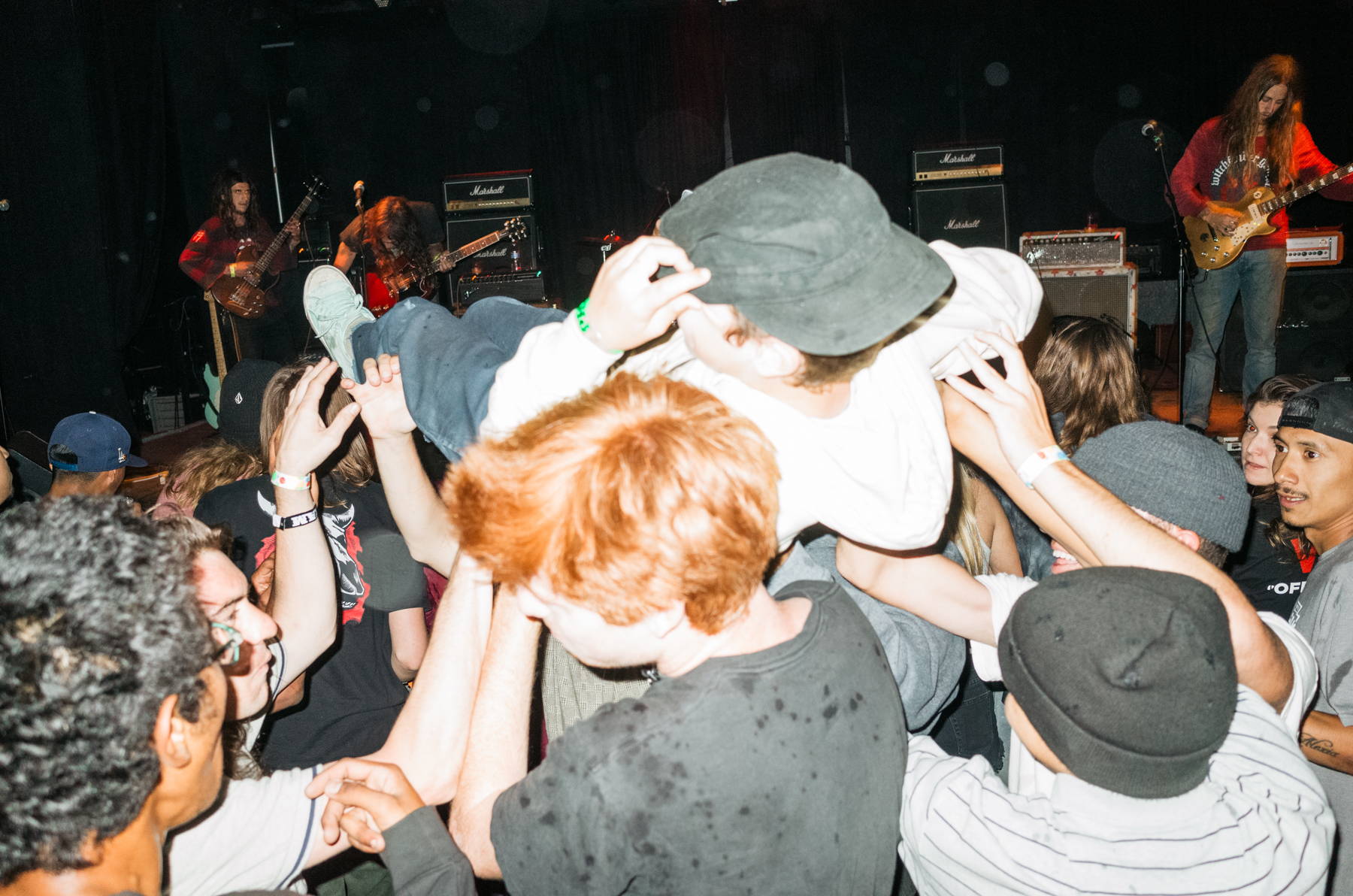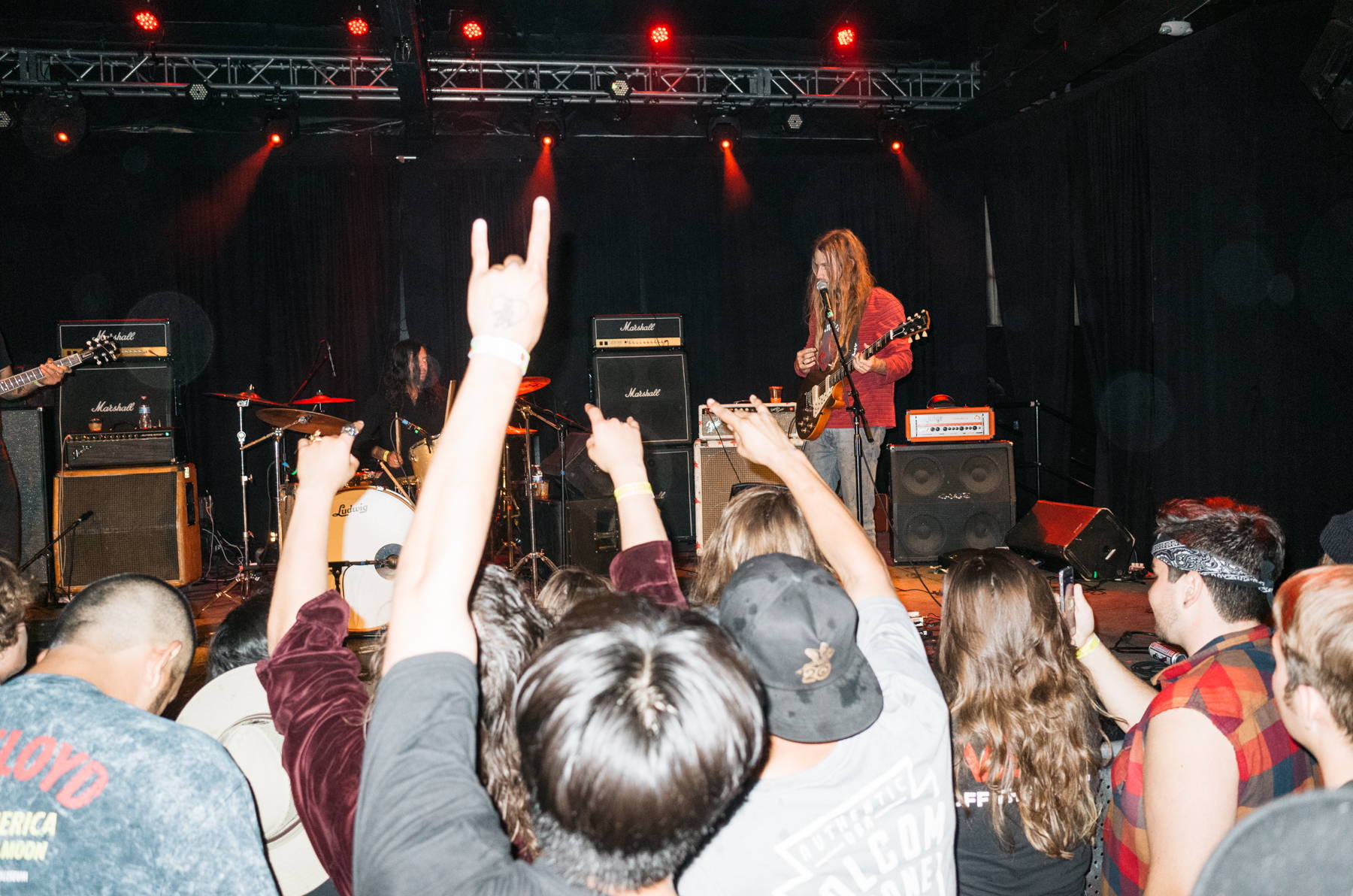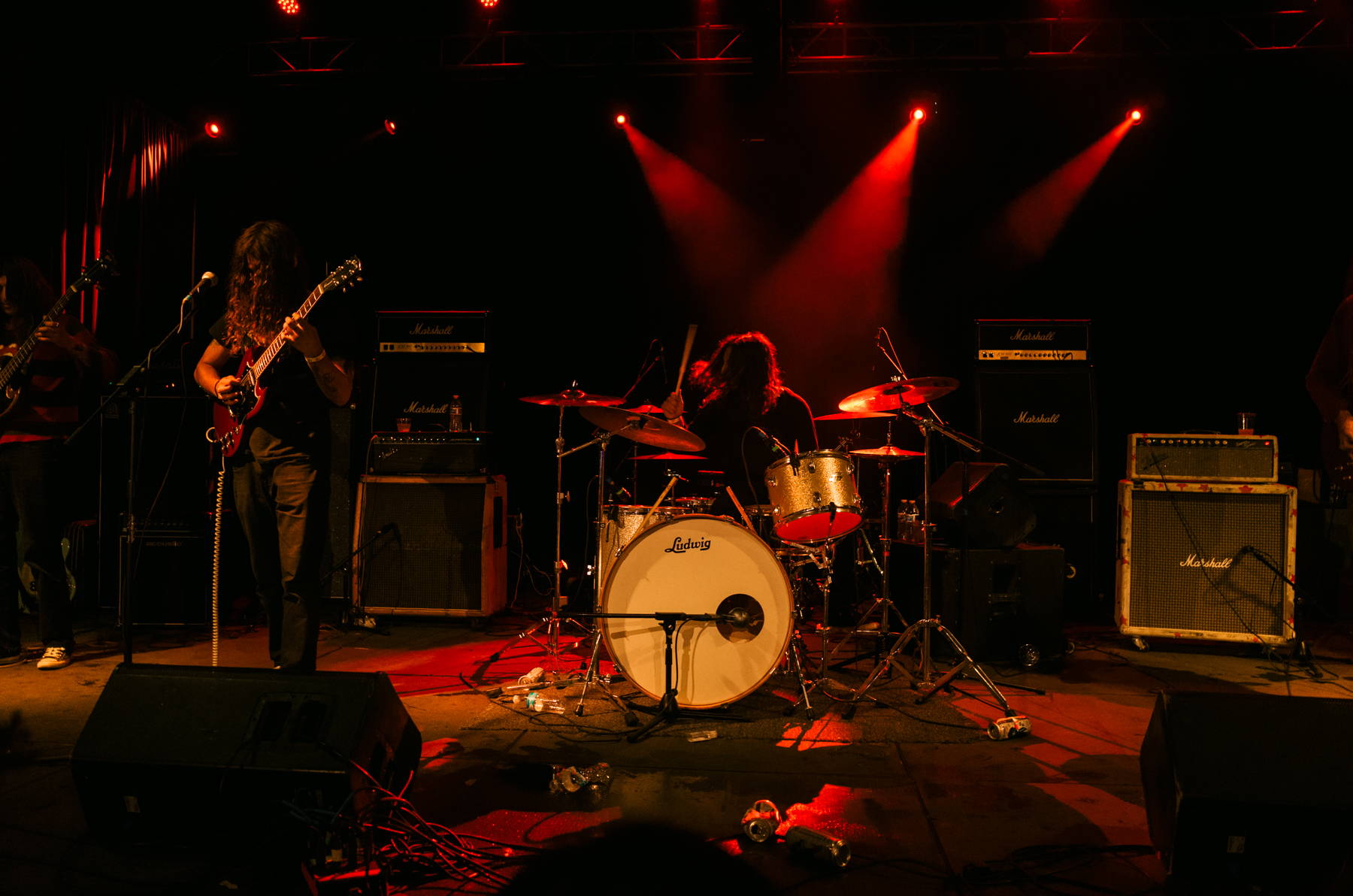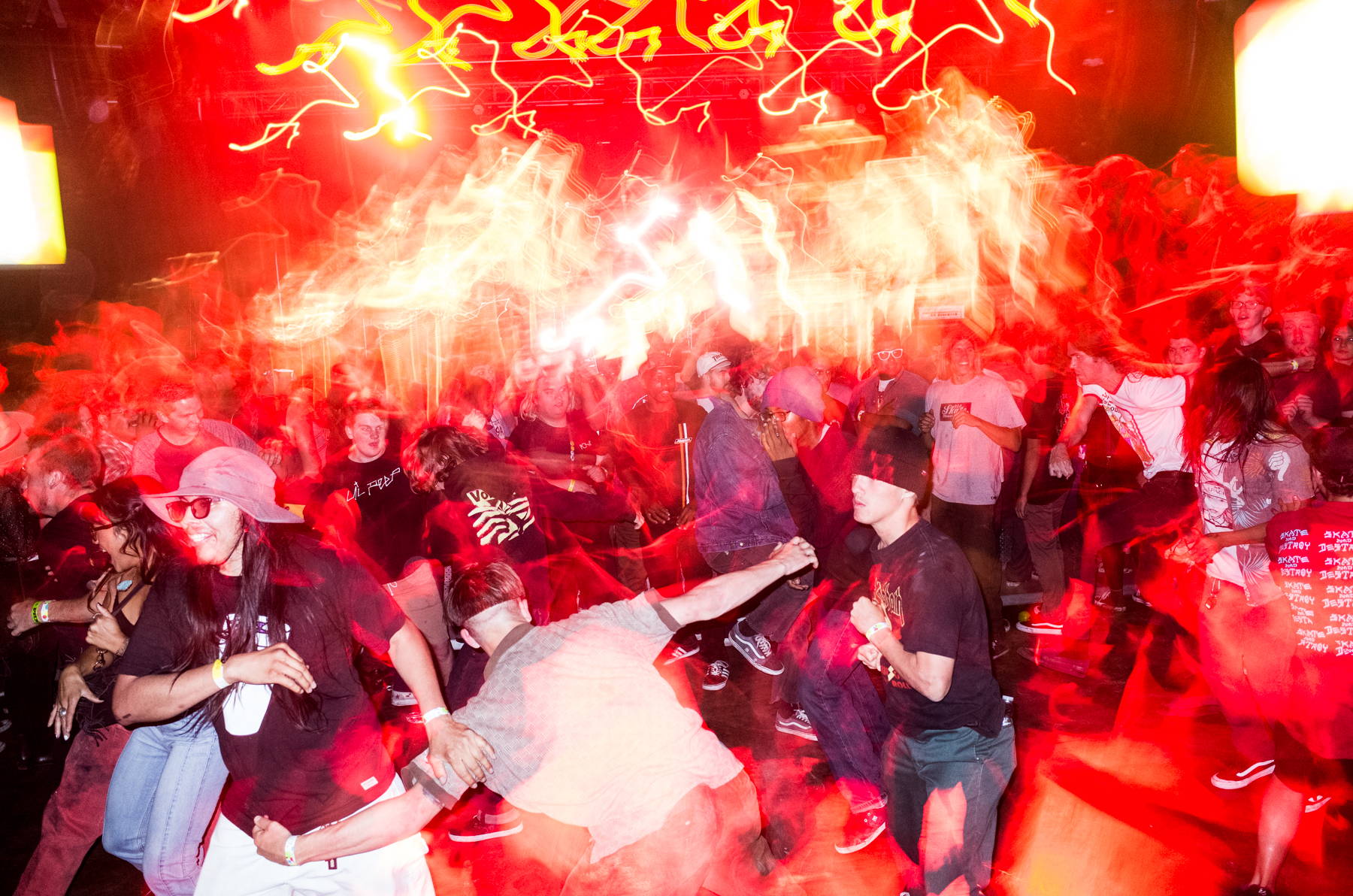 SUNDAY
The day of the finals and best trick contest.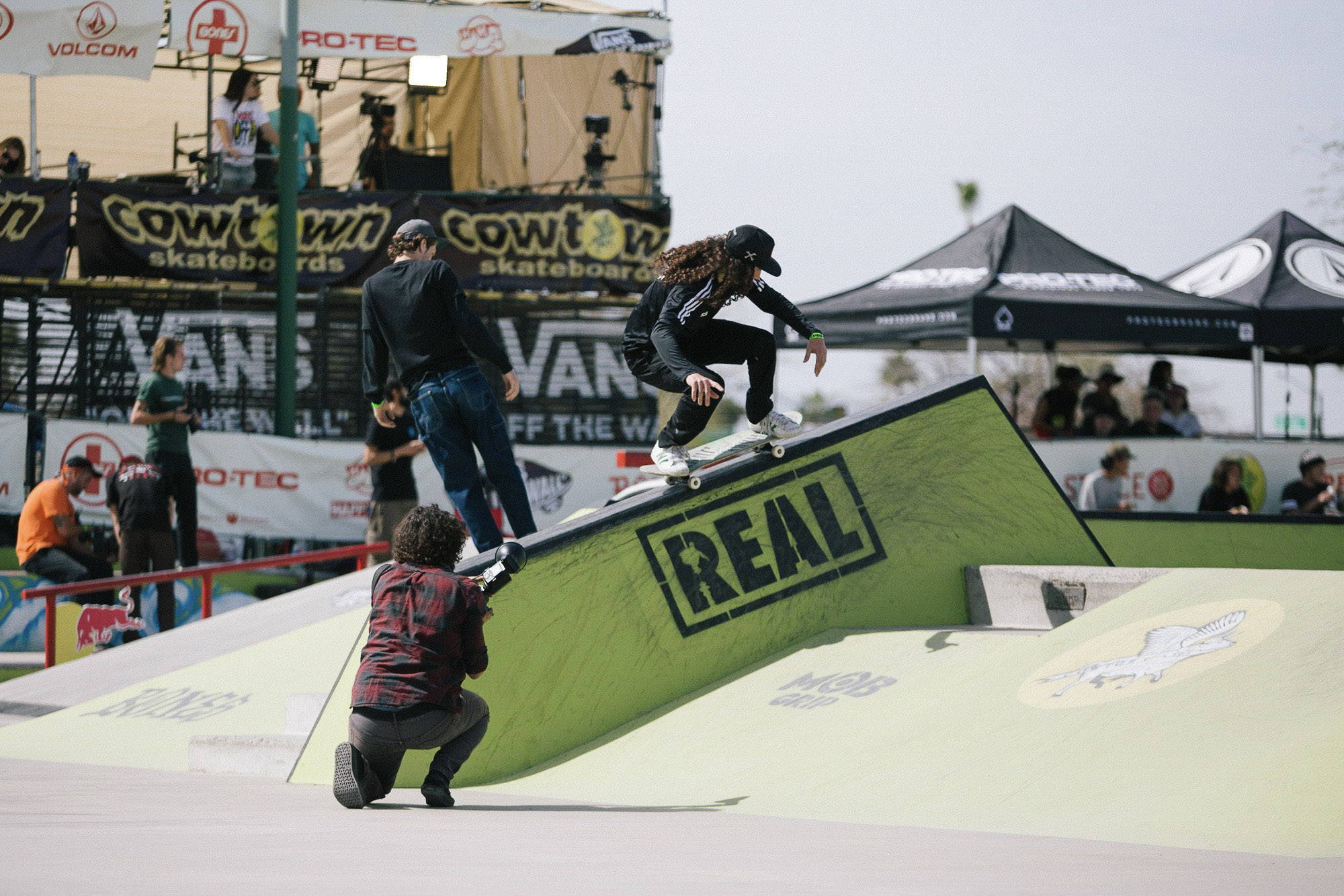 Thomas Turner up and at 'em, back 50-50 / Photo: @remainhungry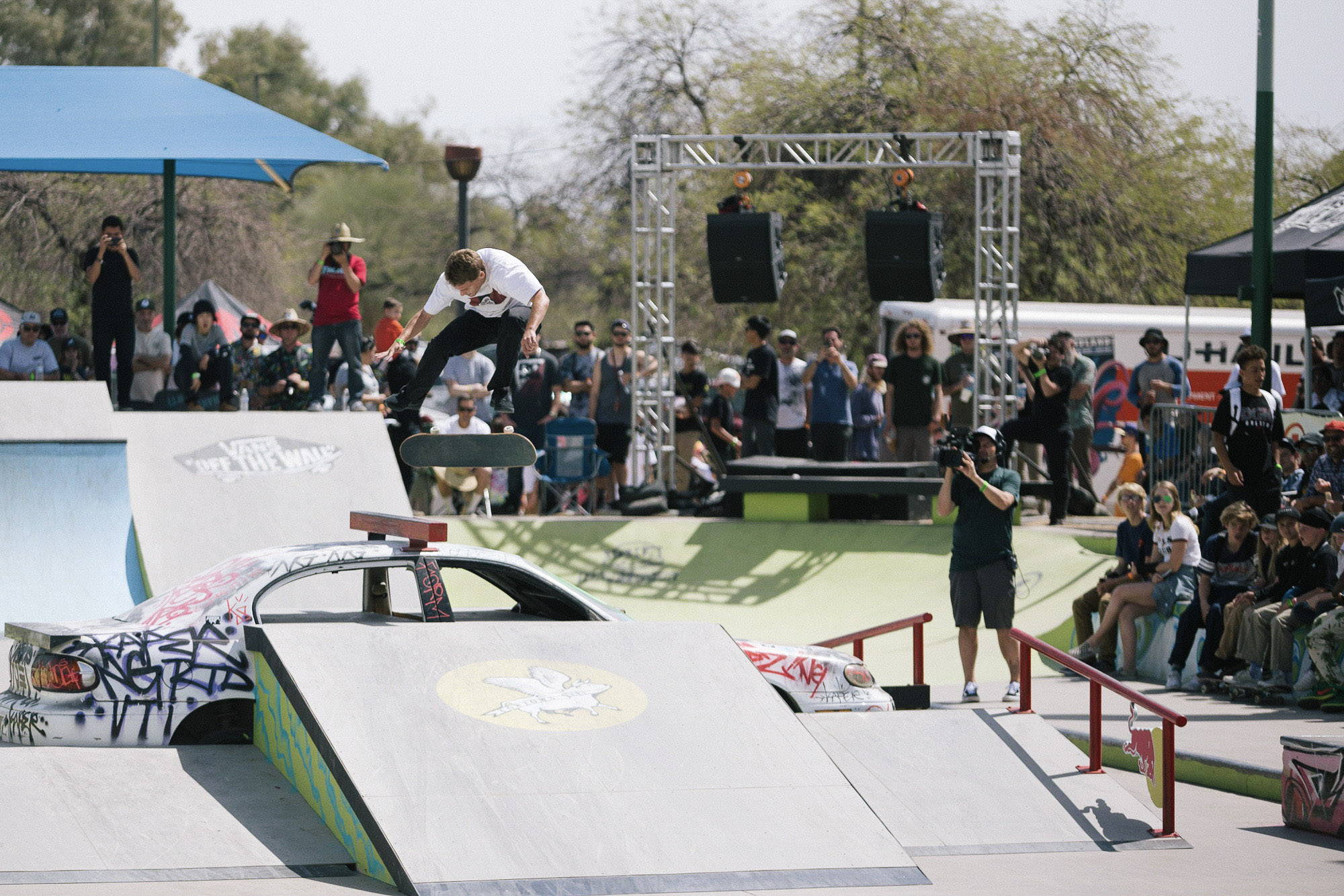 Yoshi Tanenbaum - BS Flip / Photo: @remainhungry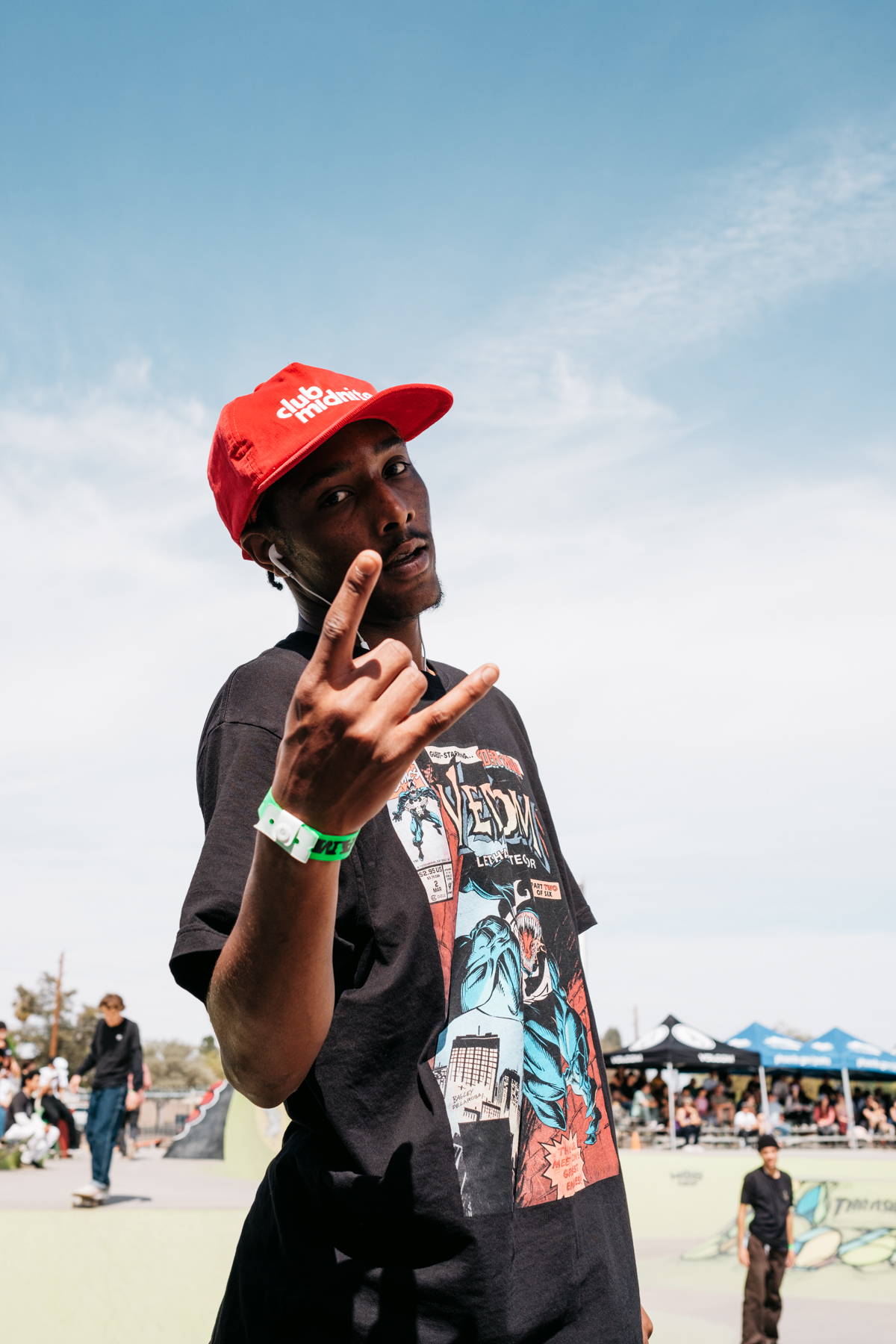 Dominick Walker goes!!! / photo: @morgnar
Thomas Turner represents / photo: @morgnar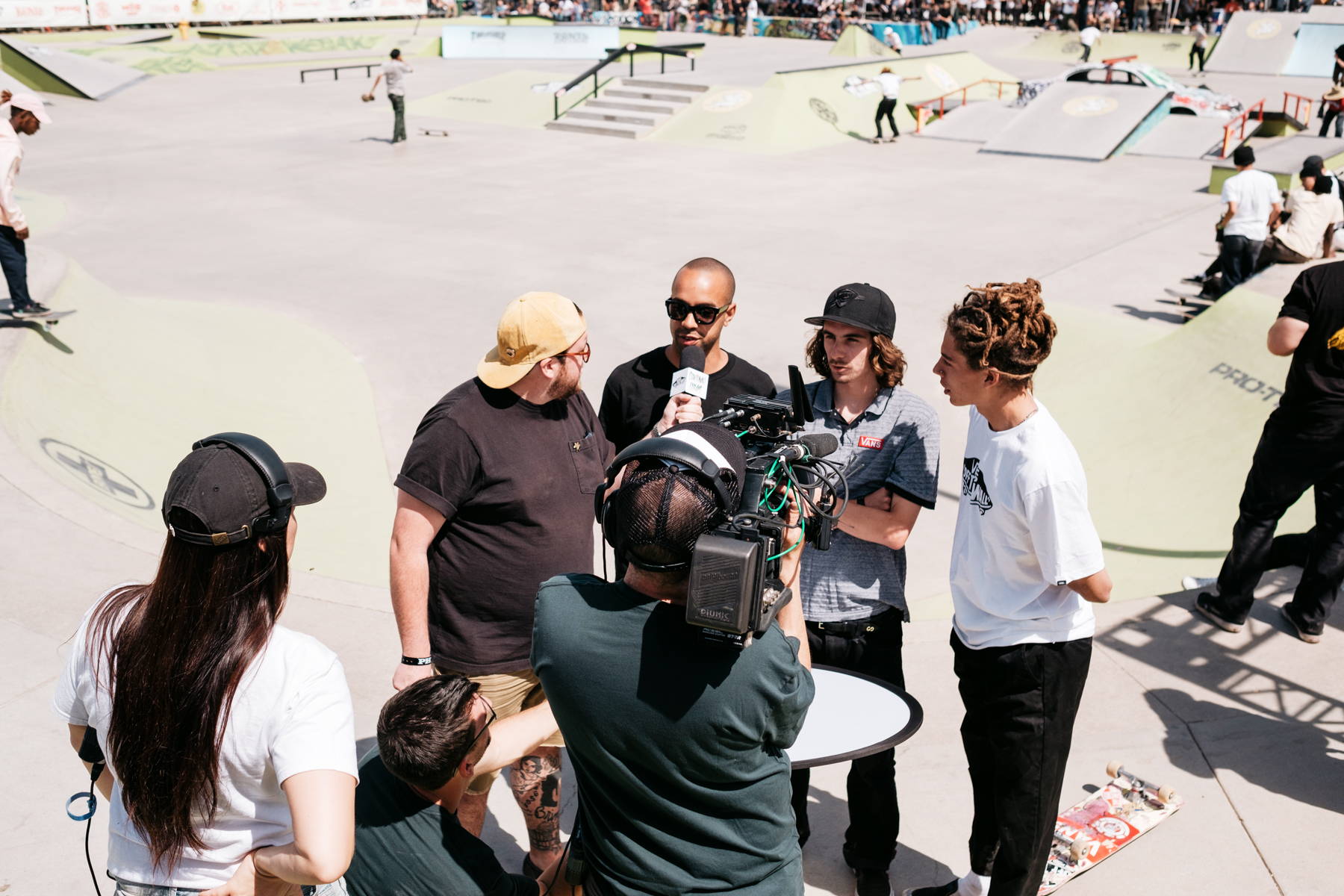 On the live feed with Vans' Chima Ferguson, K-Walks, & Tyson Peterson / photo: @morgnar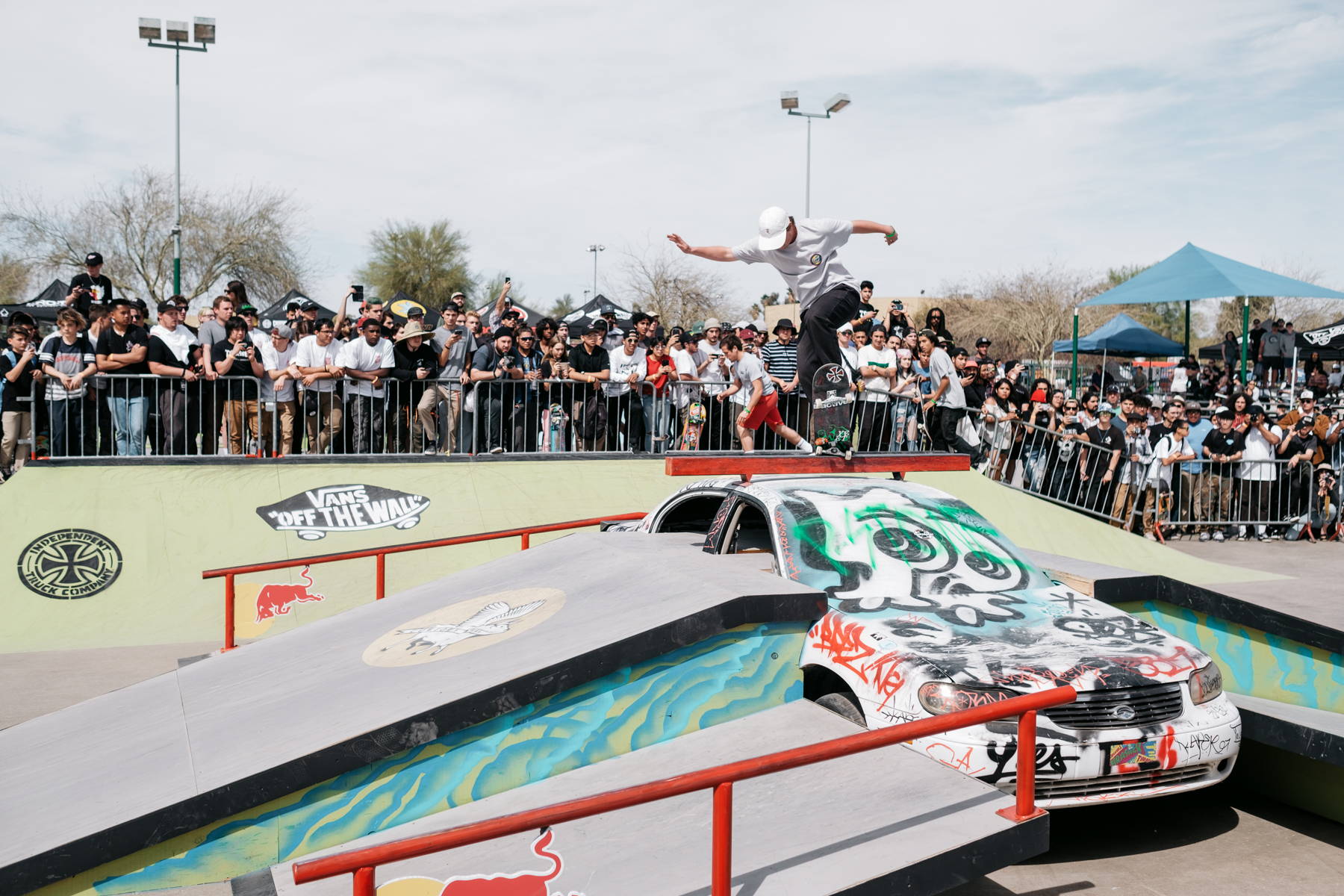 Dylan Williams - Backside 180 FS Overcrook Fakie Flip Out / photo: @morgnar
Our guy Dylan Williams ended up winning the best trick contest for his back 180 fs krook fakie flip out! Took home $2,500, congrats!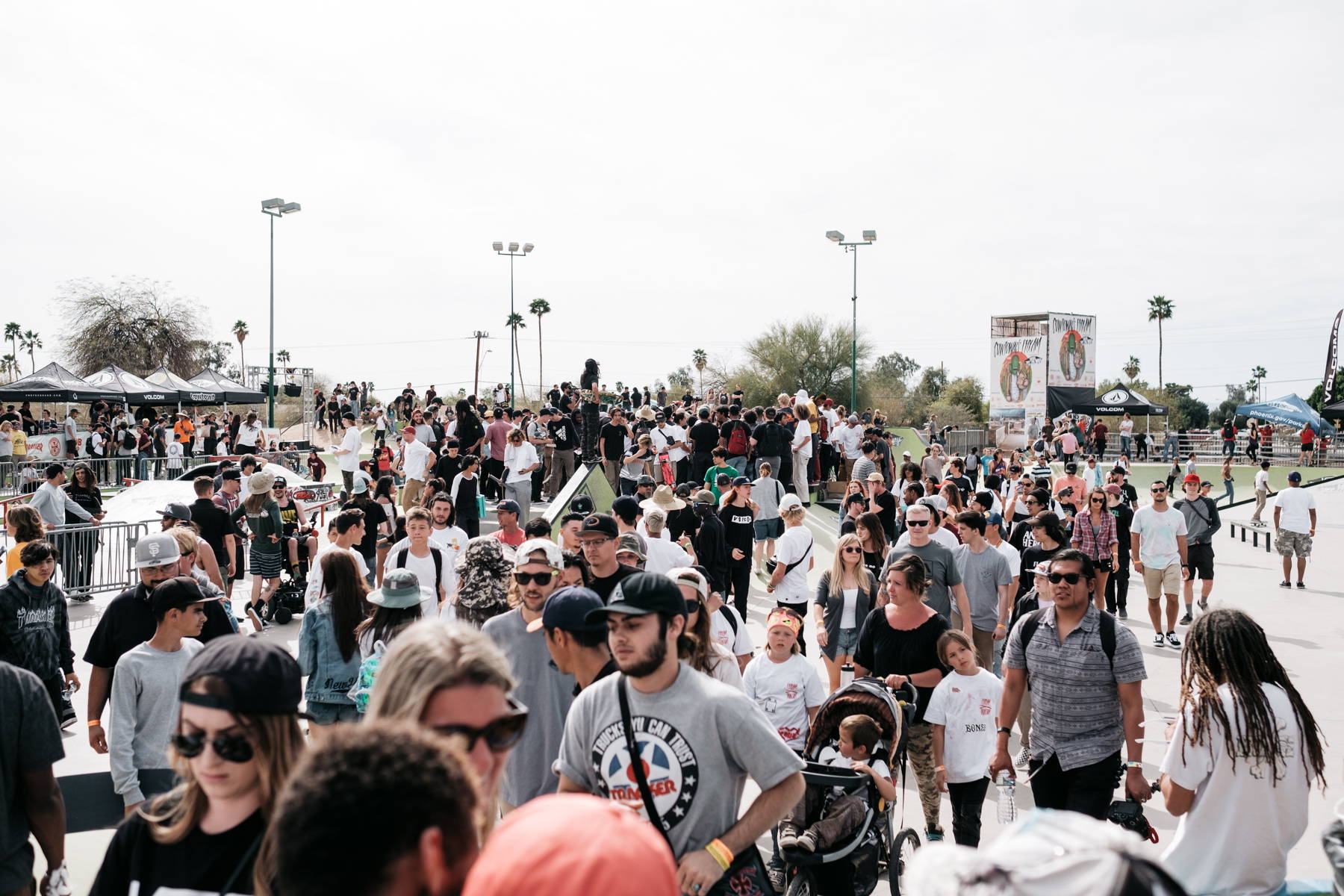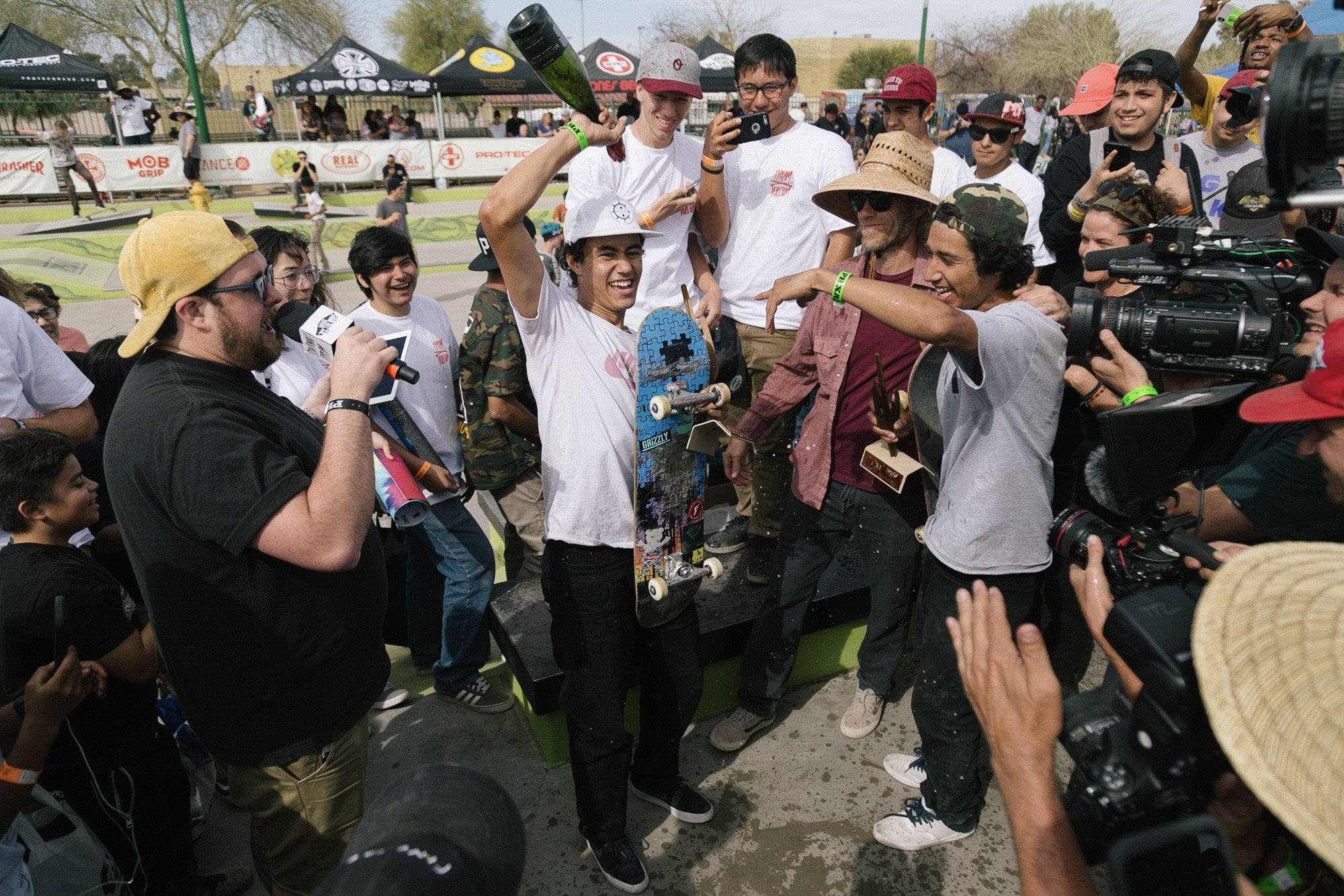 Also congrats to Sao Paulo Brazil's Ivan Monteiro for winning the overall contest!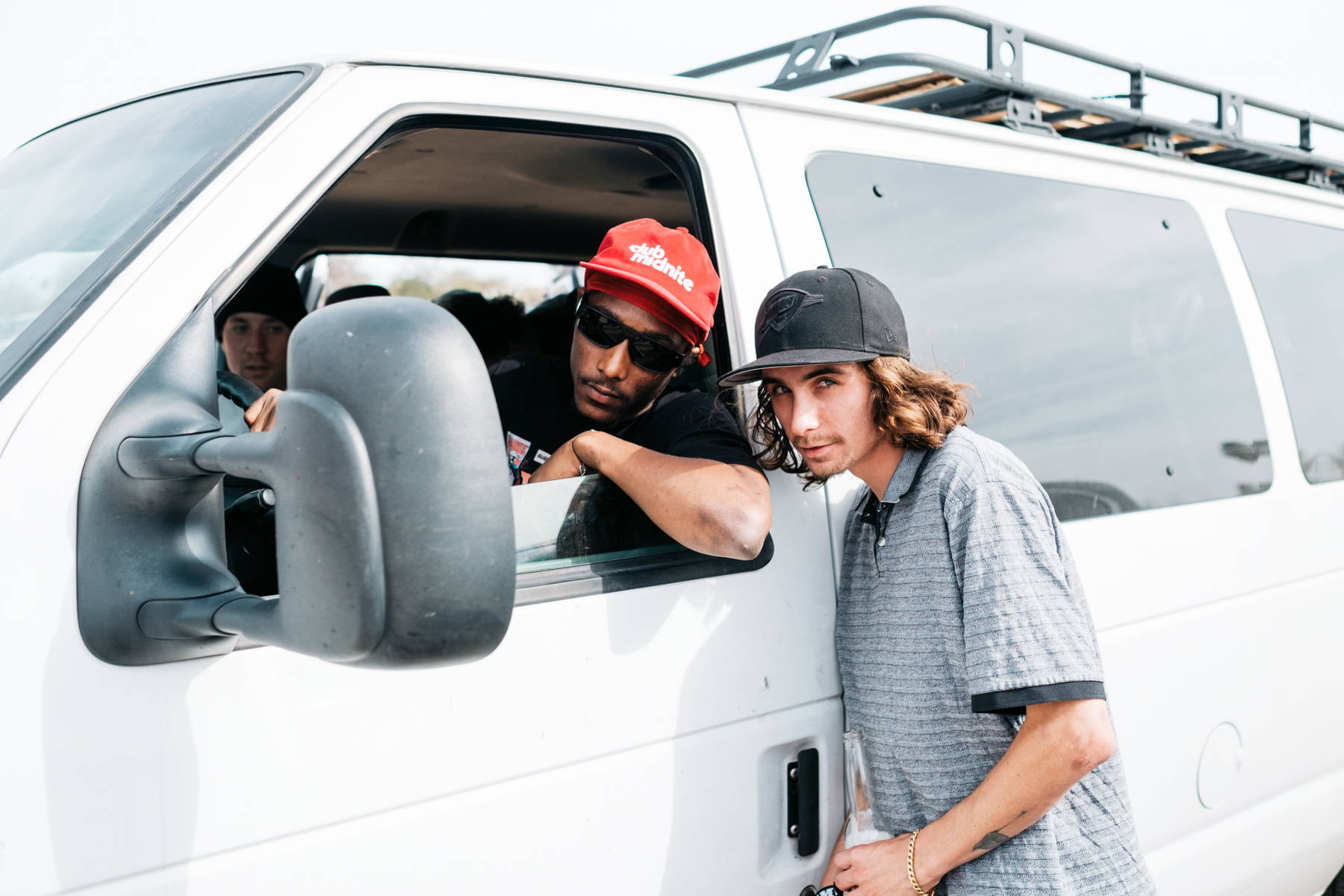 Dominick Walker & Kyle Walker (no relation) / photo: @morgnar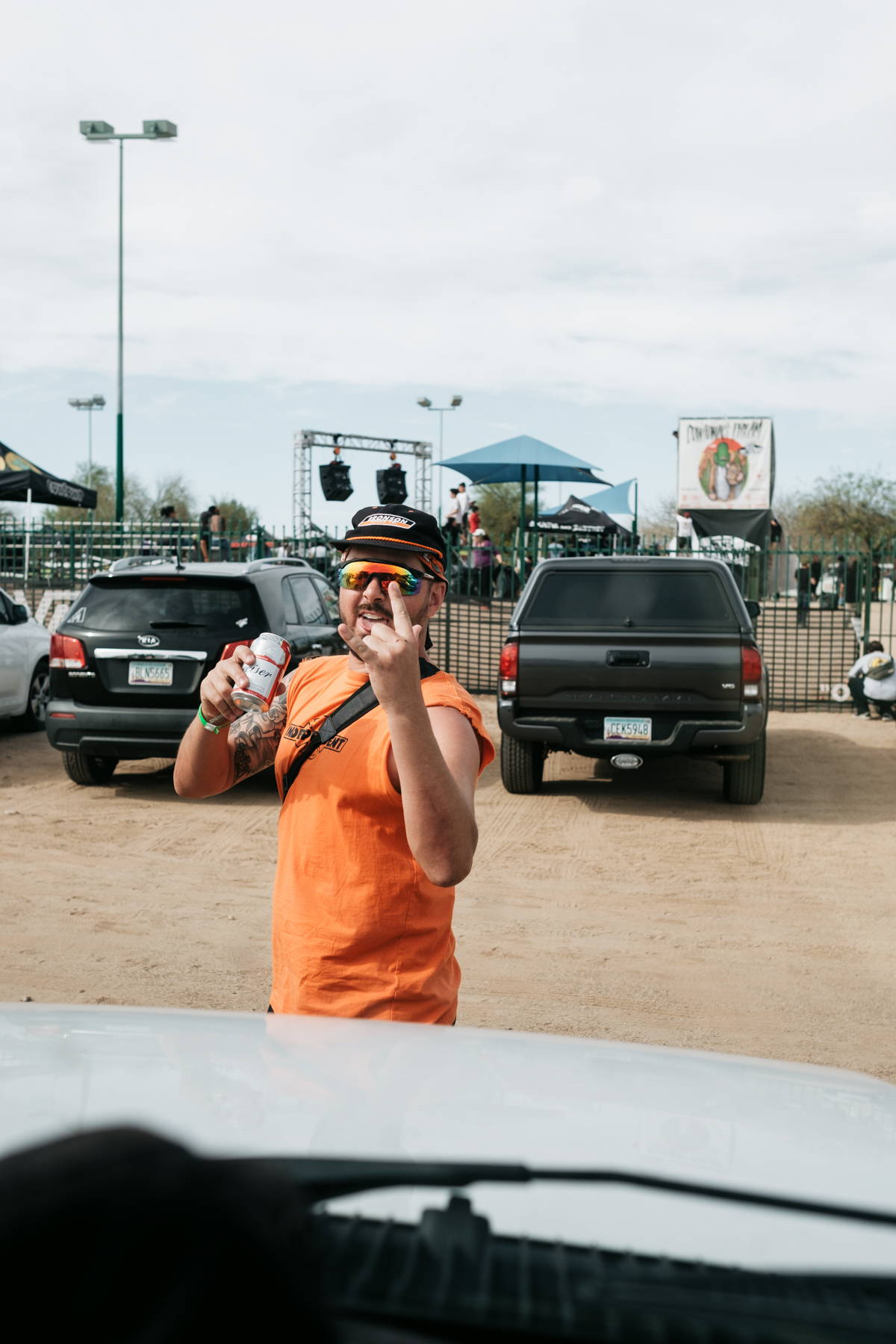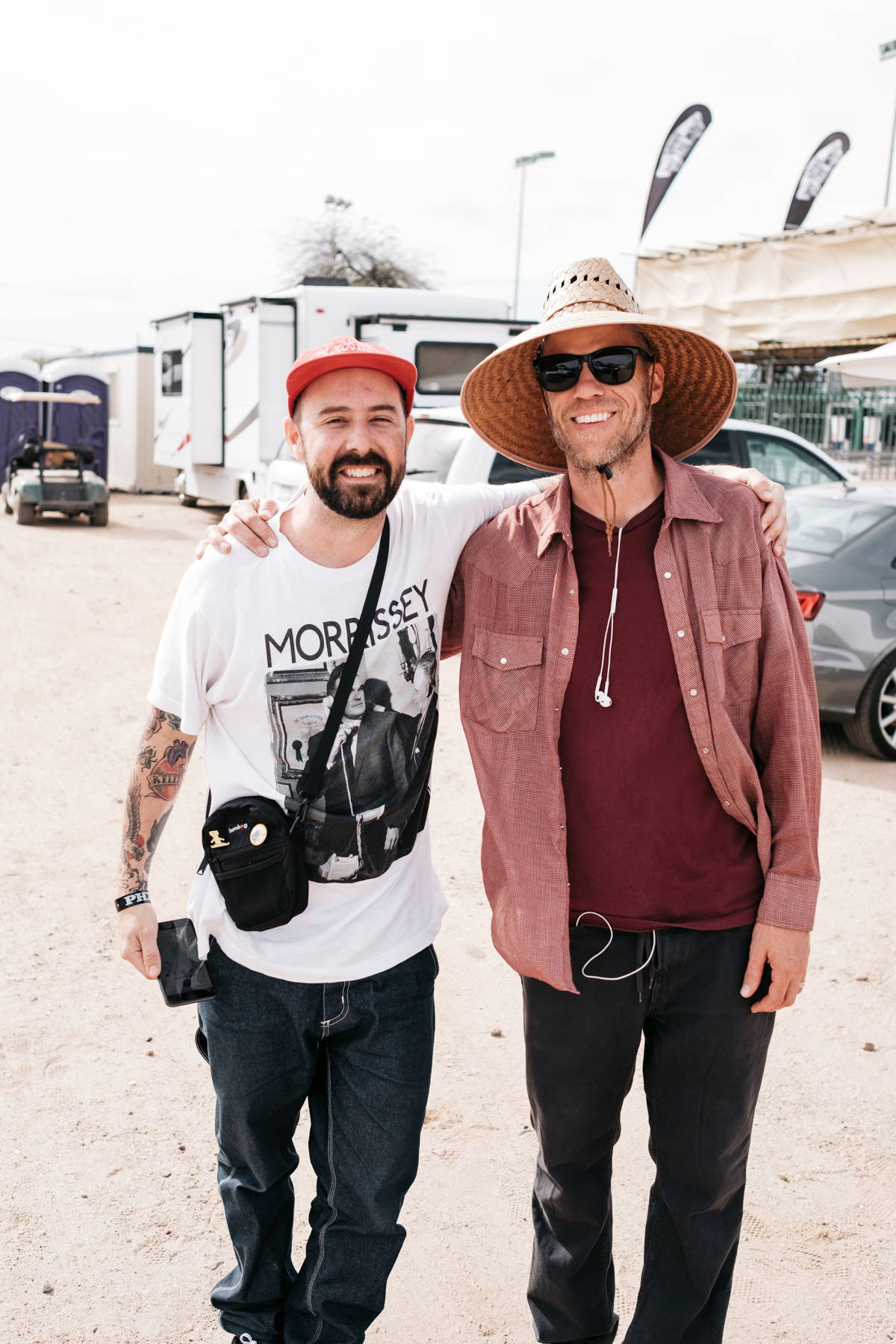 We went back to pick up the homie Ilias and ran into Karl Watson and his crew at Whole Foods before heading back home.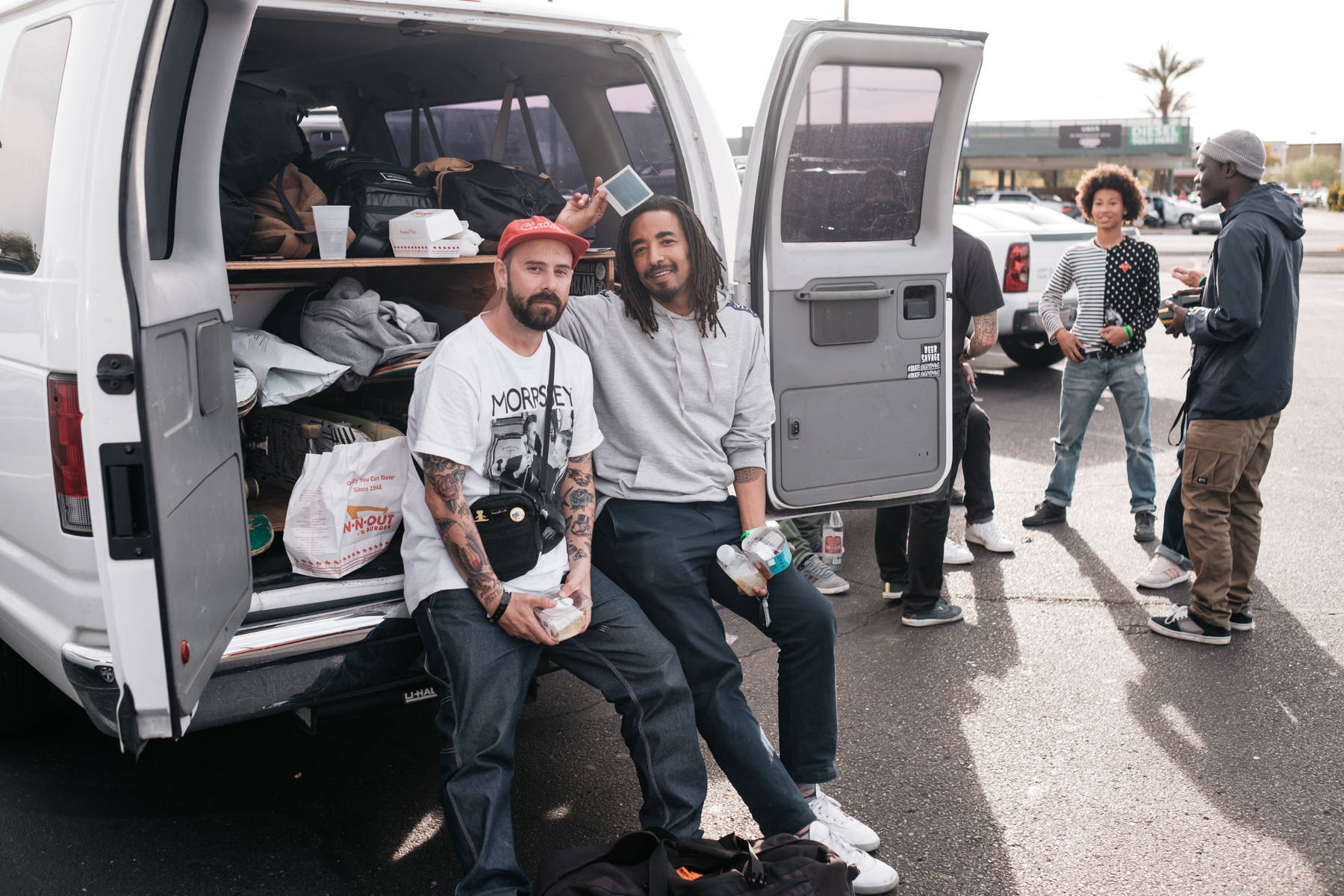 into the sun, back to California. / photo: @remainhungry
Thanks to Cowtown's Laura and Trent for holding down one of the greatest skateboarding contests out there. We hope for many more van trips in the near future...