We're pretty hyped to introduce Lovesick Skateboards at Active Ride Shop. Lovesick Skateboards is ran by Aleks Lewandowski who goes way back as a filmer for skateboarding and now has this brand ran out of his garage. He's currently working on a new film with his team. We asked him a few questions with our skate buyer, Joey Coleman. Read below to get to know more about Lovesick.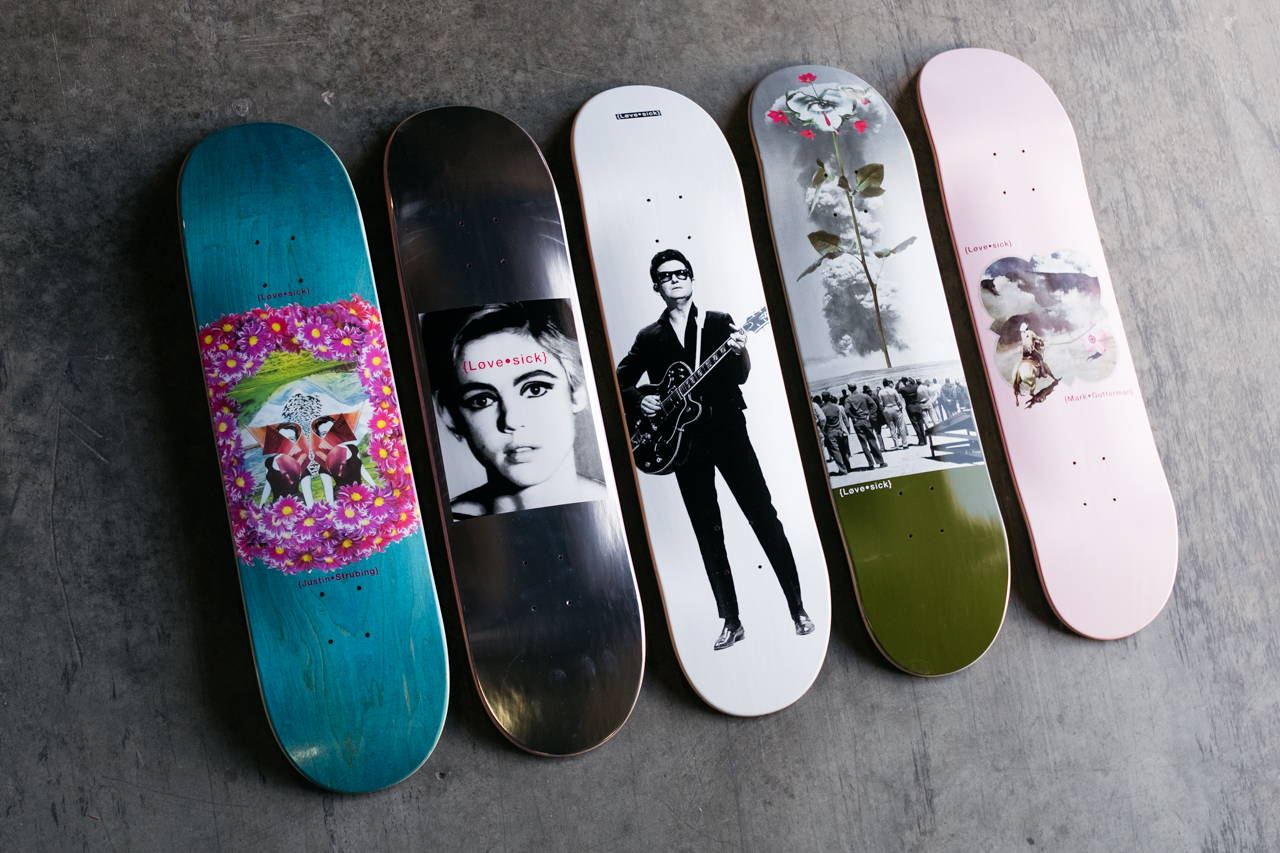 Joey Coleman: How long have you been doing Lovesick for, and what was the initial idea behind starting it up?
Aleks Lewandowski: We released our first board in January 2017, so about 18 months. Though I've been wanting do Lovesick and slowly working on it for the past several years. After making my first independent video " Feel Free" in 2010 I really wanted to do a board company with my friends, but was just not possible at the time.
JC: What were you doing before you started it?
AL: I was working for Deathwish as the Filmer & Editor for 7 years. I've been a filmer for over 15 years making videos for other companies. Videography is a huge reason why I started Løvesick, I wanted to have the freedom and creative outlet to make stuff that I genuinely believe in with my close friends.
JC: Who's on the team?
AL: Justin Strubing, Mark Gutterman, Logan Taylor and Adrian Adrid.
JC: What influences your art, and graphic direction?
AL: I'm heavily influenced by music and french film noir. But really anything that inspires me. Everything I make means something to me and has thought behind it. And also, Jay Riggio, who's done the artwork for a lot of our graphics is amazing! He has a great style and so much feeling behind his work, I'm happy and honored to have it on Løvesick decks.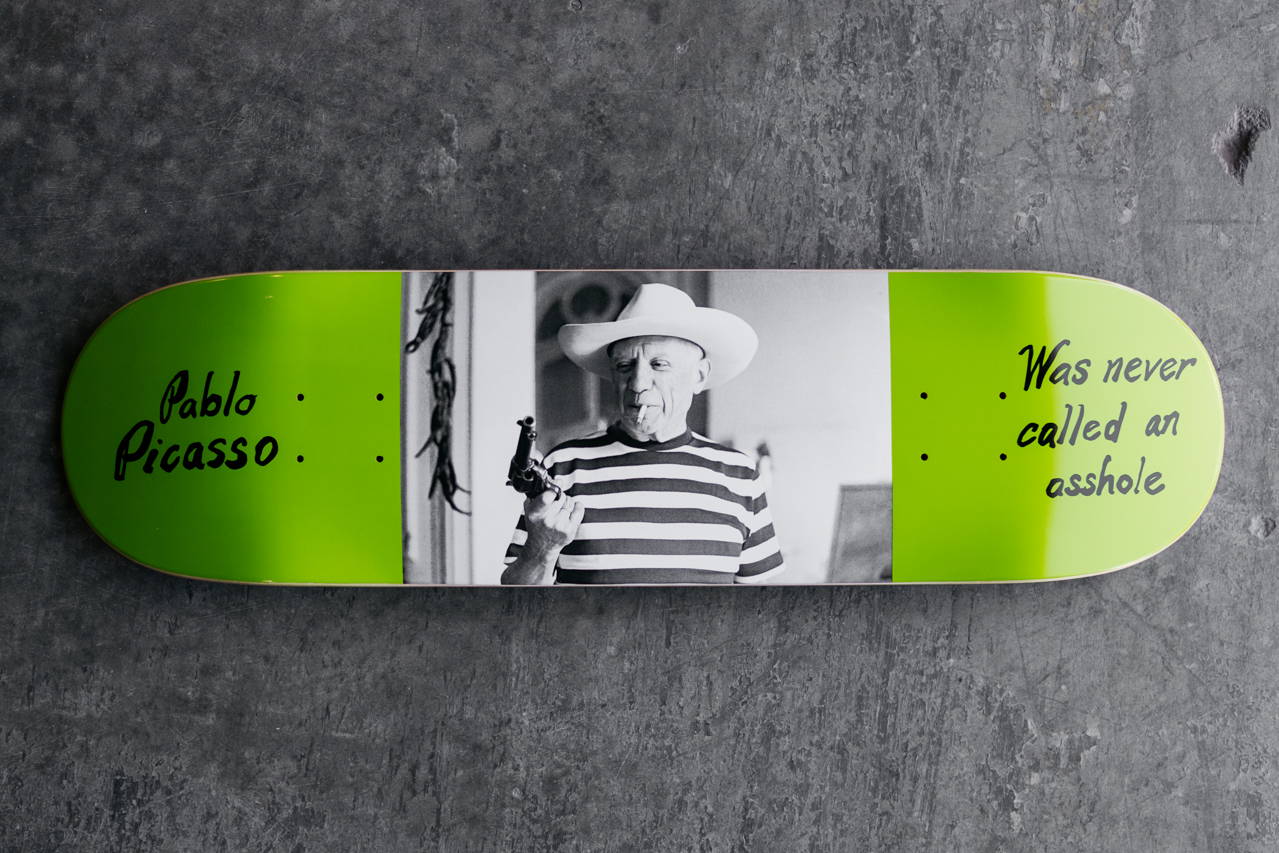 JC: What's next for you and the brand?
AL: Not sure, Hopefully moving the brand out of my garage is in the near future, haha.